Hello fellow bookworms 💖 When I heard that Cindy @ readwithcindy one of my favorite new discovery's on Booktube was hosting an Asian Readathon, I was immediately planning to take part! I not only love her videos (they always cheer me up), but was on board with reading even more books by Asian authors this year. It's perfect as all books will also count towards the YARC Challenge, meaning I might be able to reach a higher badge and read more diversely!
The Asian Readathon is taking place from May 1st to May 31st as it's Asian Pacific American Heritage Month! There is a Twitter Account for all news and also a video that I'm liking down below for further information and explanations! Really helpful and important is the Google Doc that contains all of the important information as well as many recommendations for the reading challenges, I highly recommend checking it out!
The hosts are the following 💖
Of course there are also several reading challenges that you can complete and also double up on! I took all the information from the mentioned Google Doc as it explained them really well and the little 'twist' of the Readathon, that I liked because it set another challenge! 💖
Read any book by an Asian author.

Read a graphic novel featuring an Asian character or written/drawn by an Asian author (manga, manhua, manhwa, and comics count).

Read a book featuring an intersectional Asian character or written by an intersectional Asian identity (i.e. queer, mixed, disabled, neurodiverse, etc).

Read a book by Asian author that was originally written in their native language (translated books and graphic novels count).

Read the group book: A Thousand Beginnings and Endings

by Ellen Oh, which will be covered in the live show on

Saturday, May 25 at 6pm EST

on readwithcindy's channel.
The Twist of the Readathon 💖
You can combine challenges and read in any order; however, EACH book you read should feature a character or author of a different Asian ethnicity. This is to encourage cultural diversity.

Challenge #5 is a freebie since the book covers several ethnicities.

Example:

I can read a Japanese book to combine challenges #1, #2, and #4. But if I read

another

Japanese book, that would not count for any other challenge, therefore I still need to read about a different ethnicity to cover challenge #3.
Asian Readathon TBR 💖
💌 = Library Book
 🎧 = Audiobook
📚 = Owned Book
Read any book by an Asian author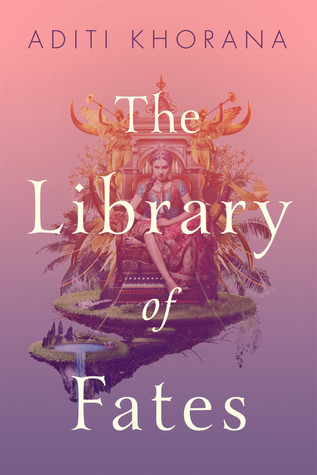 1. The Storyteller (Traci Chee) [Unknown] 🎧 I was shook by how much I adored book 2 in the Series and on the edge of my seat, so naturally I want to know how the Trilogy is going to end (please be good, I'm kind of scared what the book has in store for the characters). Initially I was going to wait till the end of the year to get the paperback, but now I could listen to the audiobook via Audible and that is very tempting, as I really, really want to get to this book! 😍
2. The Library of Fates (Aditi Khorana) [Indian] 💌 I have been eyeing this book ever since my library got it but somehow never checked it out (there are a lot of mixed Reviews after all). That needs to change asap! Sadly the book was already checked out of my library before I could get to it, it's due May 16th but as the person can extend the loan I don't have much hope and might have to read another book! 🙁
Read a graphic novel featuring an Asian character or written/drawn by an Asian author
3. Avatar the Last Airbender: The Search (Gene Luen Yang, Gurihiru) [Chinese-American, Japanese] 💌 So I read the first comic volume a while ago, right after I rewatched Avatar for the first time, but then never got to the following volumes! Now is the perfect time to change that and my mind immediately went to the books when I saw this particular challenge. Luckily my library has a ton of Avatar comics so that's cool so I might read more than one volume! 😄
Read a book featuring an intersectional Asian character or written by an intersectional Asian identity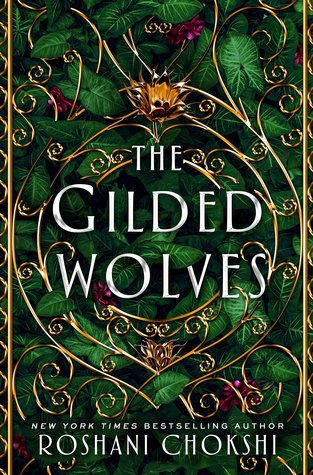 4. The Gilded Wolves (Roshani Chokshi) [Filipino – Indian] 📚 This is the book that I'll likely read instead of Library of Fates because it is also by an Indian author! I just got this one for my birthday, but I have been dying to read it as Roshani Chokshi is one of my favorite authors and I adore her storytelling so much! 💕 I heard a lot of great things about her newest book and it's supposed to have Asian as well as LGBTQ rep, so it would fit the challenge! 
5. The Gauntlet (Karuna Riazi) [Bangladeshi] 💌 I have been wanting to read this for AGES, at least since 2017 when it first came out, but luckily my library got a translated copy that I just never checked out. Now seems like the perfect time to change that as I was really interested to read this book and still want to get to it! It's a Middle Grade, so not my usual age range, but the premise is too good to pass up! The author is Asian and Muslim so it fits the prompt.
Read a book by Asian author that was originally written in their native language 
6. Orange Vol 1 (Ichigo Takano) [Japanese] 💌 I know nothing about Manga, but I really want to try out some for this challenge! My library has recently purchased a lot of it, so I can safely try out some without having to buy it. This one caught my eye, but it's borrowed and not due till May 10th, so it depends on when the person gives it back. In the meantime I'll just browse the shelves and pick up an alternative: anything that interests me, as I don't have something particular in mind! 😊
Are you joining in with the Asian Readathon? Any of you using this to boost your reading with YARC? What are your favorite books written by Asian authors? 💖