Hello fellow bookworms 💗 It's already May now, and it honestly felt like April flew by so fast (I feel like I say that in every Wrapup, but it's true 😂), especially as it was busy. The next months ahead (May, June, July) will also be very busy for me so I'm going to be a bit on a semi-hiatus for that time. I have my internship, classes and a lot of papers to write for the semester, so while I'm back from my full hiatus in April, I'm not quite there yet. It makes me sad to think about how much I must do in the next time (I just need a long nap and an even longer break, at least that's what it feels like 😪), but what needs to be done has to be done. There's no way around it. Anyways, I just wanted to let you know that I will be slower with replying to comments & blog-hoping in the upcoming months. I'm still trying to get up 2 posts per week, but if I take a bit longer you know what's up 💗🌺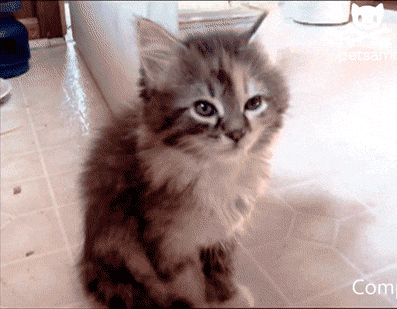 Theme: OWL Readathon
🔄 = Reread 💌 = Library Books
🌼 = Moody Reader Challenge 🐯 = #YARC2019
⌛ = Digital Arc 🎧 = Audiobook
Reading wise April was successful: I participated in the OWL Readathon and managed to complete all 12 prompts, making for 12 books read throughout the month! I didn't know if I could do it, so I'm super happy to have read this much and enjoyed quite a lot of the books I read as well. I would say that reading is about the only thing that went according to plan this month, everything else was a bit more of a mess 😂 Good luck that I have books then, because they were really great in helping me wind down after a long day and I worked towards some of my reading challenges, as we are slowly approaching the halfway point. I am proud for reading and reviewing 3 Arcs on time, so now I have one left for June, making it pretty chill! I have recently figured out that having a smaller number of Arcs is actually okay for me, as too much would stress me out, especially at the time being.
OWL Readathon Wrapup 💛
Like I mentioned I managed to complete all 12 prompts of the Readathon, earning an Outstanding for the exams. Now I was not sure if I would be able to do it, like I said in my OWL TBR post, it was more of a dream. Luckily, reading went well in April, meaning that I could read much more than the required challenges for my wizarding career. However, I will still be pursuing the Magizoologist Career as there are going to be more challenges to complete for the NEWT's in August (7 for mine I think)! I actually cannot wait for the next Readathon to start, because then I'll be free of all internships, papers and classes and can finally relax 😍 Also a big shoutout to G from Book Roast who made this Readathon so much fun by creating the beautiful career paths and hosting a lot of reading sprints and fun Hogwarts classes on Twitter! I could barely participate due to the times, but they were always great for a boost of motivation!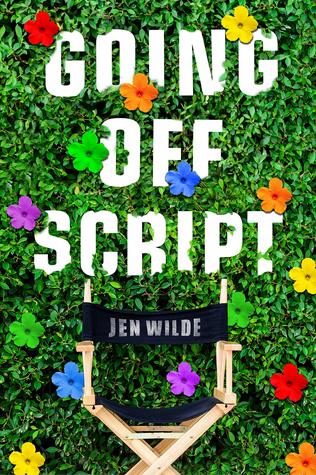 1. Star-Touched Stories (Roshani Chokshi) ⭐️⭐️⭐️⭐️⭐️ 🐯 Astronomy
2. HP & the Goblet of Fire (J.K. Rowling) ⭐️⭐️⭐️⭐️⭐️ 🔄 🎧 History of Magic
3. Going Off Script (Jen Wilde) ⭐️⭐️⭐️⭐️⭐️ ⌛ Herbology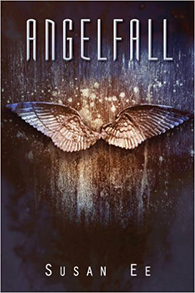 4. Angelfall (Susan Ee) ⭐️⭐️⭐️⭐️.5 🐯 🌼 Divination
5. Good Omens (Gaiman, Pratchett) ⭐️⭐️⭐️⭐️ Charms
6. Fairest (Marissa Meyer) ⭐️⭐️⭐️⭐️ 💌 Ancient Runes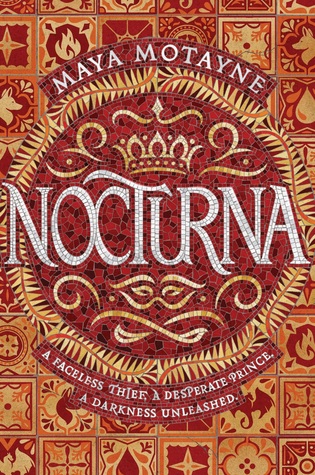 7. Reckless (Cornelia Funke) ⭐️⭐️⭐️⭐️ 💌 Defense Against the Dark Arts
8. Avatar: The Rift (Marissa Meyer) ⭐️⭐️⭐️⭐️ 💌 Arithmancy
9. Nocturna (Maya Motayne) ⭐️⭐️⭐️.5 ⌛ Transfiguration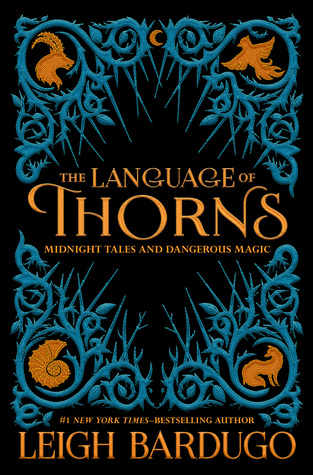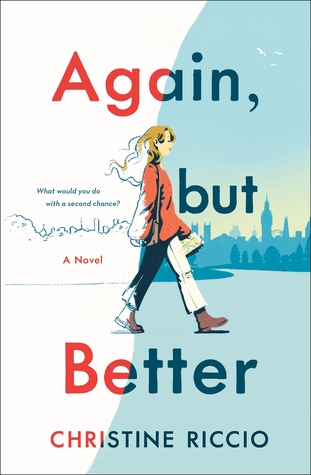 10. The Language of Thorns (Gaiman, Pratchett) ⭐️⭐️⭐️.5 🎧 Care of Magical Creatures
11. As Kismet Would Have It (Sandhya Menon) ⭐️⭐️.5 🐯 Potions
12. Again, But Better (Christine Riccio) ⭐️⭐️ ⌛ Care of Magical Creatures
Average Rating ⭐ 3.9
Favorite Book 💕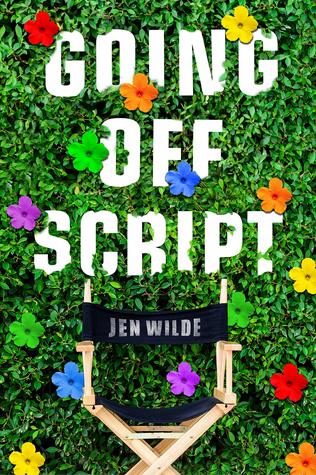 This slideshow requires JavaScript.
💗 24 Hours of Reading 🌷 #ReadathonByZoe 
💗 What I've been up to in March 🌷 Internship & Camp NaNo Prep
💗Arc Review: The Fever King by Victoria Lee 
💗 The Life Choices Write Tag 💗Arc Review: Again, But Better by Christine Riccio
For this section of my wrapup I'm linking up with the Favorite Blog Posts of the Month Meme that has been created by Kristin @ kristinkravesbooks to showcase our favorite blogs of the month!
Classes started & with it my second internship.It was definitely a very busy time for me, because directly after the Berlin trip I went back to university. The break felt a lot less long somehow, because suddenly it was the new semester again 😂 I actually don't have a lot of classes anymore, as I have finished almost that were required for my course. However, I do have a lot of papers to finish to complete the modules I have left. That's a bit of a stress factor right now, as I also have the internship from Tuesday to Friday in addition to the classes on Monday and Tuesday. One of the classes is my research project that requires a lot of participation. To sum it up: this semester has proven to be very challenging. I never had this much on my plate the entire week, so it took a while to adjust. When I'm not working or having classes I must work on my papers. The internship itself is nice, it is interesting to see how the staff offer an alternative view on what I have learned in my studies. It's emotionally draining at times and I have figured out that this is not what I want to do later as a job, however everyone has been very friendly so far!
I visited Berlin again in the first week of April! 😍 It was such a nice trip and I had a lot of fun! I went with my family and we did a lot of great things like visiting a cat café (I don't have a cat myself so I need to get my cuddles in another way), going book shopping, treating myself to some delicious food, visiting to the zoo and generally going around in the city 🌷 I really wish I could go back, because I was feeling so good and the time was over too soon 😭
It was also time for my birthday 🎉 I didn't really get to celebrate on my actual birthday, because it was my first day at the new internship meaning that I was incredibly nervous and also didn't get home until the evening. I was also not with my family, but I did have a nice muffin with a tiny little candle and got some lovely birthday wishes. On the weekend however I celebrated with my family and it was really nice! I got a lot of generous thoughtful gifts this time, that made me really grateful 💗 I was also lucky that it was a long weekend due to Easter, so that made for a very nice, relaxing time to recharge!
I failed miserably at Camp NaNo 🖋 That is why you didn't hear me talking about it anywhere on Twitter at all 😅 I won't be going further into this right now, as I plan to do a full wrapup with all my thoughts and feelings as soon as I can, but I just wanted to mention it here, as I was supposed to do at least a bit of revising. Sadly, that didn't work out for me with everything that had been going on. However, I have some writing plans for the next months even though they'll be equally challenging.
 [I'll insert my Wrapup here once I have it posted 😉]
This month's theme: Asian Readathon & Library Books ❤
My focus this month will be the Asian Readathon (my TBR is already up above, as you can see), so I can get ahead even further with my YARC challenge. I especially appreciate the Readathon because it encourages reading from authors of different ethnicities and therefore proves an extra challenge. (It is also Asian Pacific American Heritage Month) Moe importantly though I will be aiming to read as many Library books as possible, which has been my goal for the entire year as I don't know how long I will have access to my amazing local library. It has been getting harder to visit my library due to the internship, but I really want to try to go next Monday and get as many books as possible especially as there is Borrowathon later this month 😈
Here are three books that don't fit the two Readathons I'm participating in, but that I still want to read! If It Makes You Happy is for a blog tour so this is the one book that I will 100% read no matter what happens. I didn't get the chance to read the author's first book, so I'm happy to be able to read this one as it sounds exciting! King of Fools is obviously the new release that I need to get my hands on, as I loved the first book so much and now, I hope that my local retailer will put up the UK paperback, so I can finally read it! Lastly, I want to reread Harry Potter 5 because I recently reread the 4th book and it was so comforting to be back in the wizarding world, so I had to reread the rest of the Series as well!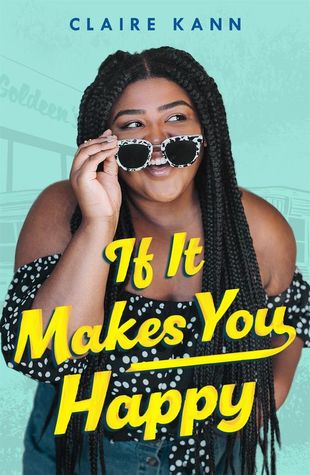 What were you up to in April? What was your favorite book this month? Are you joining the Asian Readathon? 💗