Hello fellow bookworms 🌺 It's time for another Top Five Wednesday, which is a weekly meme which was created by Lainey and is now hosted by Sam! Make sure to check out the Goodreads Group as well 💖 This week's topic is Books featuring mental health in honor of Mental Health Awareness Month! I actually read a bunch of mental health books in January and as I already had reading plans with the Asian Readathon, I didn't get to read any this month. However, I really wanted to share some recommendations for a while now, so this Top 5 Wednesday topic was the perfect opportunity! I will definitely be reading some book about mental health later this year as my library has a lot of books that interest me! Marie also did a fantastic list with 18 YA books about mental health earlier this month, definitely check this one out, it definitely provided me with some great recommendations 💗
My Mental Health Recommendations 🌺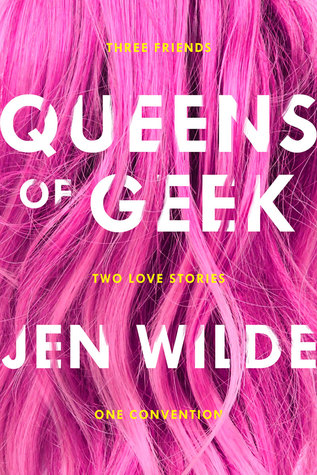 1. Am I Normal Yet? (Holly Bourne) ⭐⭐⭐⭐⭐
Representation 🌺 OCD, Generalized Anxiety
My Thoughts ➡ Am I Normal Yet (and the rest of the Series, even though it doesn't have a main character with a mental illness) has a lot to offer: strong female friendships, a great introduction to feminism and of Evie, the main character herself. I love Holly Bourne's writing, it's so addictive and you cannot put down her stories. I was invested in Evie's life and struggles; you could really tell that the author put in the work to portray her realistically and I was with her every step of the journey!
2. Under Rose-Tainted Skies (Louise Gornall) ⭐⭐⭐⭐⭐
Representation 🌺 OCD, Agoraphobia, Self-Harm, Depression
My Thoughts ➡ I feel like Under Rose-Tainted Skies is incredibly underrated, it definitely deserves a lot more buzz! I had such a good time reading it and was truly invested in the story. I liked learning more about agoraphobia and loved how close the main character was to her mom, they made a great team. Plus, the romance was super sweet, and it was made very clear that romance wasn't a 'cure' for the main character's mental illness. The last line of the book actually perfectly illustrated that!
3. Queens of Geek (Jen Wilde) ⭐⭐⭐⭐⭐
Representation 🌺 Social Anxiety
My Thoughts ➡ Queens of Geek is one of my favorite books ever and honestly meant so much to me. It is a love letter to fandom and therefore warmed my heart, as it is all about conventions and how passionate fans are. The anxiety representation spoke so much to me, it made me feel so understood and empowered at the same time. I did cry in the end, because it was such an impactful read for me! There is nothing better than a book making you feel completely accepted.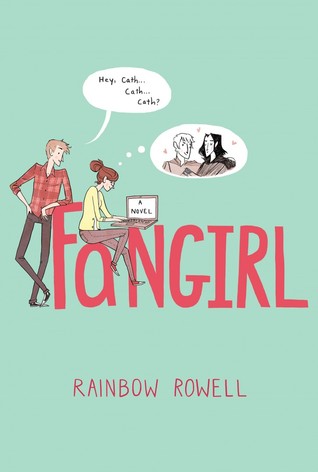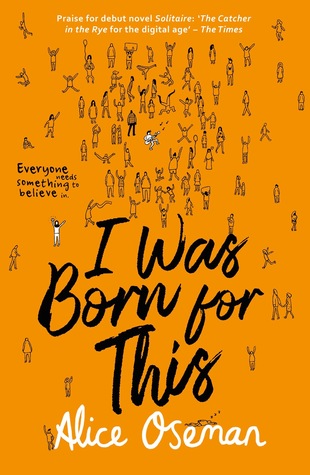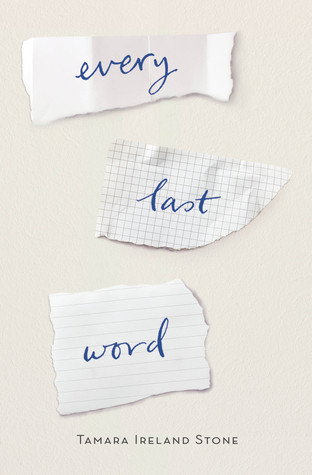 4. Fangirl (Rainbow Rowell) ⭐⭐⭐⭐⭐
Representation 🌺 Social Anxiety
My Thoughts ➡ Fangirl is still one of my favorite books of all time, I just have a really soft spot for it and usually reread it when the winter semester starts again, as a kind of comfort read. One of the reasons I like it so much is because I relate to the main character Cath so much, her anxiety, fears, doubts and passion for writing all resonated within me. She struggles so much with change, as that can be very scary and hard to adept to, especially when you feel all alone. That really spoke to me and probably always will, even after I graduate college myself.
5. I Was Born for This (Alice Oseman) ⭐⭐⭐⭐⭐
Representation 🌺 Social Anxiety, Panic Attacks
My Thoughts ➡ After being recommended this book so many times I was happy that I Was Born for This really held up to my expectations. I loved how it handled the different sides of fandom (both good and bad) and explored the view of fans and the celebrities alike. Once again, I really related to the representation of anxiety and watched myself tabbing so many pages in this book due to feeling understood and seen so many times, it was truly incredible! This was another book that totally got me and that I could easily connect to.
Every Last Word (Tamara Ireland Stone) ⭐⭐⭐⭐.5
Representation 🌺 Pure OCD
My Thoughts ➡ I read Every Last Word this January and it completely blew me away! This one was so close to a 5-star read, because it was fantastic! The book explores toxic friendships in high school, the passion for all sorts of writing (in the form of a secret poet club) and a realistic slow burn romance. I really liked the main character and felt with her throughout all her struggles. This one also had the biggest plot twist and most intense ending (the last 25% were wild), I'm still shaking.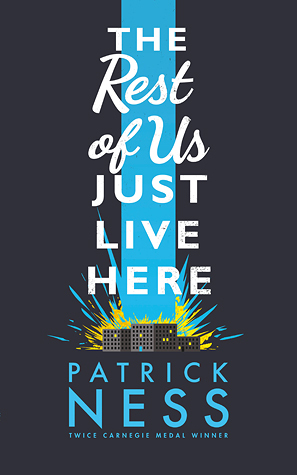 Are We All Lemmings & Snowflakes (Holly Bourne) ⭐⭐⭐⭐.5
Representation 🌺 Bipolar Disorder
My Thoughts ➡ I have to be honest Are We All Lemmings & Snowflakes restored my faith in Holly Bourne, because her 2017 release didn't work for met at all (I'm still haunted by this), but this one was back to what I liked. The book is very intense as we are very much in the head of the main character and her emotions. It did make this very realistic though and we see both the good and a lot of the bad. In the end this one is also about kindness and the only reason I didn't give it 5 stars is probably because the ending was too abrupt.
Paperweight (Meg Haston) ⭐⭐⭐⭐
Representation 🌺 Bulimia, Eating Disorders, Suicial Thoughts
My Thoughts ➡ Paperweight is another book I discovered in January when I read Mental Health books. I really liked reading it, because we get to see two different timelines (the past and the present) and get to slowly uncover why the main character believes that she deserves to die for what has happened. There is also a mental health camp featured (bonus: we get to see some friendships develop between the main character and her roommate) and I liked seeing such positive therapy representation.
The Rest of Us Just Live Here (Patrick Ness) ⭐⭐⭐⭐.5
Representation 🌺 Anxiety
My Thoughts ➡ I feel like The Rest of Us Just Live Here will not be the right book for everyone, but in the end, I managed to connect to it. I love how it has some very slight fantasy elements in the background and explores the life of the ordinary people, those not chosen to be the great hero – just living their normal life. I really connected to the anxiety representation as well, the main character really struck a nerve with some things he said. I was so touched that I knew I liked the book very much and that it would stay with me.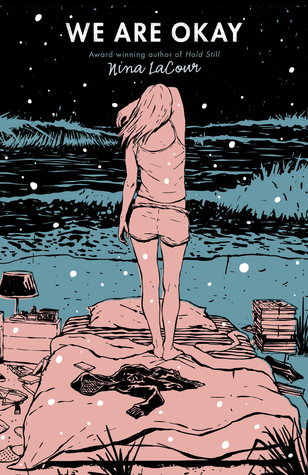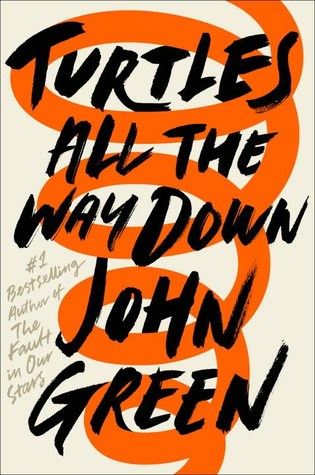 We Are Okay (Nina LaCour) ⭐⭐⭐⭐
Representation 🌺 Grief/Depression
My Thoughts ➡ I thought that We Are Okay is beautifully quiet and character driven in its own way. I was really immersed in the story and managed to feel for the main character and her grief. I liked how this book explored the topic and I feel like I might connect even more to it if I would reread it now. In general, this book is so much about the character's and perfect if you like more quiet stories that are also focused on our interactions with those that we love the most. I also really like that this one isn't a romance but talks about a past relationship.
Turtles all the way down (John Green) ⭐⭐⭐⭐
Representation 🌺 OCD, Anxiety
My Thoughts ➡ I was just as excited as most people for Turtles all the way down, because it was the first John Green book in a long time. This one definitely shines with its mental health representation, I really felt for the main character and loved that there were so many meaningful quotes about anxiety, they really mean a lot to me. This one was a bit weaker when it came to plot and something the main character's friend later did that was never called out, but this one was still a great book in the end!
The Manifesto on how to be interesting (Holly Bourne) ⭐⭐⭐⭐⭐
Representation 🌺 Self-Harm
My Thoughts ➡ There are quite a few Holly Bourne books on this list, because she has written a lot of mental health books. that I really enjoyed! The Manifesto on how to be interesting was no exception, it dealt with self-harm and also showed that it can take different forms. In addition, this one dealt with high school popularity and inappropriate relationships in a really good way. It is also pretty underrated when it comes to Bourne's books, so I would highly recommend it to everyone who has liked something by her!
What are your favorite mental health books? Feel free to recommend me some books down below! 🌺