Hello fellow bookworms 🌈 Happy Pride Month, I hope you're having a good time! ❤ In honor of the occasion, I wanted to dedicate the entire month to reading books that feature LGBTQ characters, as I missed that last year. I have compiled saved my TBR for June to show to you today, I don't know if I will get to all of the books listed, but I will try my best because I'm very excited for them all! I also have some short recommendations of books that I loved, in case you're looking for something to read during Pride Month 😊 I have tried my best to list the representation featured in the books, please correct me if I have gotten it wrong, especially with my TBR I have based it on what I read on Goodreads. As for the abbreviations, MC stands for Main Character, LI for Love Interest and SC for Supporting Character!
Pride Month TBR ❤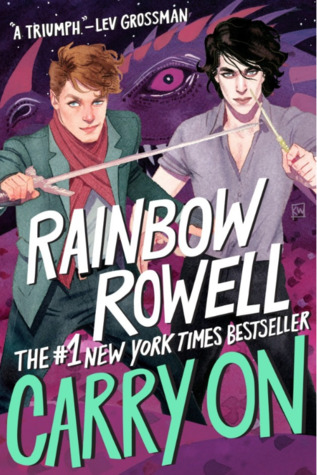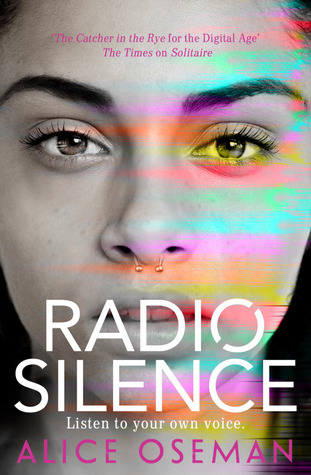 1. Carry On (Rainbow Rowell) Gay/Bi? MC, Gay LI 🌈 🔄 💌 At the time you're reading this I have already reread Carry On, because once I started reading it again, I couldn't stop until I was finished. I very badly needed to reread this as the sequel is coming out at the end of this year (!!!) and this one always cheers me up 💕 I definitely need my own copy as I have borrowed my library's copy 3 times in a row now and I can foresee a lot of future rereads, especially once I get my hands on the second book! I was happy to see Carry On end as it did, but I'm not saying no to more content about Simon, Baz & Penelope 😊
2. Simon vs. the homosapiens agenda (Becky Albertalli) Gay MC 🌈 🔄 💌 So turns out I already reread this one as well 😂 I just couldn't stop myself, because I was due to a reread and now I also want to rewatch the movie to enjoy all the Simon content! This will probably always be my favorite Albertalli book, as I haven't quite warmed up to any other books by her, however, I'm glad that I still enjoy this one as much as the first time I read it! That was actually before I started blogging so quite a while ago! My library just got What If It's Us, so I might actually read that one, even though I didn't plan on reading it … but I rarely can say no if my library has a copy! 😄
3. Radio Silence (Alice Oseman) Bi MC, Demi/Gay MC 🌈 Surprise, I already read this one as well … I should have posted this TBR earlier 😅 I knew I wanted to read Radio Silence ever since I read Oseman's newest book I Was Born for This and ended up loving it! Radio Silence was certainly something, I really liked the podcast element to the story and now I wish such a podcast existed in real life, because I desperately need one! I was loving Frances and Aled's friendship (finally no romance and a girl & boy being allowed to be friends) and was intrigued by Frances in general. She's a self-declared 'study machine', but her school self isn't the only part of her. I also loved the relationship she had with her mom. All in all, this was just a good read 👍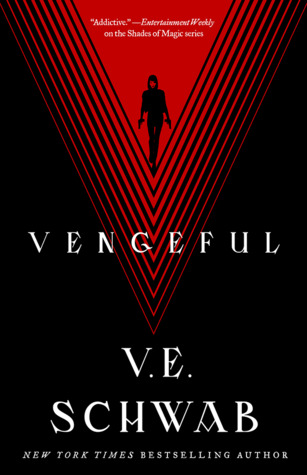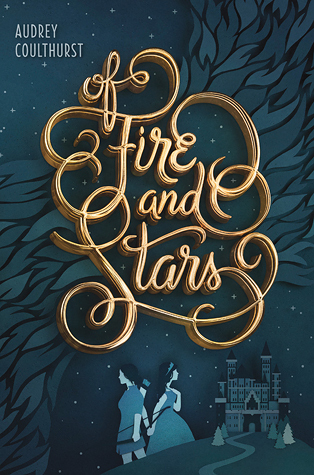 4. Two Boys Kissing (David Levithan) Gay MC's 🌈 💌 My experience with David Levithan books has been mixed, but as he has quite a lot of books about m/m relationships I wanted to read the one that my library  had! So I haven't managed to get ahold of a copy because it was checked out and I couldn't find it this week when I looked for it (might be because the Reading Summer is starting at libraries again, it's a reading event for teens that I participated again back in the day! As I'm too old (lol) now, I cannot check out any books that are in this section, but the system doesn't show what titles qualify, so we'll see if I can find it next week 😄) I basically don't know too much about this and will go in blind!
5. Vengeful (V.E. Schwab) Asexual MC 🌈 To be honest I don't know if I will end up reading this one, because it's big and I'm afraid that I won't like it as much as Vicious. (BUT BOOK 3 IS COMING!! Victoria recently teased it on Twitter, and I couldn't be happier, because the disaster that is Victor Vale is my favorite!) Anyways, I'll save this one for last and read other books first, but it's on my annual TBR for 2019, so I will get around to reading it eventually 😛 I do want to read this and if it happens this month it would be really great, but I just checked out more books from the library (it's very tempting), I'll prioritize reading those, as I own Vengeful!
6. Of Fire and Stars (Audrey Coulthrust) Lesbian MC, f/f relationship 🌈 💌 My library finally got this one!!! I'm very excited as they basically only have one other YA book with a f/f relationship (that I know of, not counting the problematic German one I've seen around) and I have already read that one. I have been meaning to read Of Fire and Stars for ages now and have been meaning to buy a copy, but then I saw it at my library and it was like fate had struck 😄 This one has also been getting a sequel, so there is more content where this came from, in case I like this book (and I really hope I do, because it has some cool fantasy elements and magic)! I got the e-book for this one and I cannot wait to read it (probably soon!)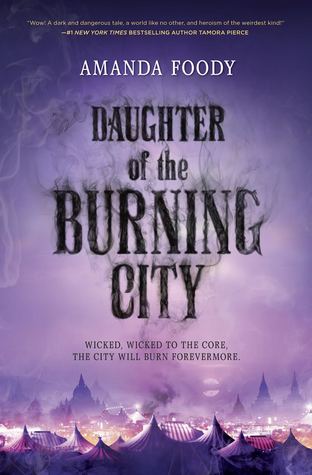 7. King of Fools (Amanda Foody) Bi MC 🌈 I'm currently rereading Ace of Shades with Sandra so we can finally get to this sequel! We both forgot quite a bit, so we needed to recap what had happened so far 😂 We are also going to buddy read King of Fools and probably share the feelings and pain that is going to come our way. I have seen a lot of people freak out about the ending, so I'm nervous 👀 I'm still excited though, because I love this world so much, it really intrigues me and I cannot wait to see what the author has in store for us in this one! It's quite long actually (around 600 pages I think), so there is the possibility for lots of action, danger and hopefully also some good moments!
8. Daughter of the Burning City (Amanda Foody) Bi MC, Demiromantic Asexual LI 🌈  🎧 As I loved Ace of Shades, I really wanted to read Foody's debut novel that I hadn't gotten to yet. It was actually pretty low on my TBR because I didn't own a copy but then my friend Sandra (❤❤❤) sent me the audiobook and now I can read it!!! I'm now buddy-reading this with Swetlana, because she wanted to reread it, so I hope that I end up liking it, as Amanda has really convinced me with her writing so far! This one has a circus/festival type setting I think and a girl that can cast illusions so right up my ally!
9. The Princess and the Fangirl (Ashley Poston) f/f romance 🌈 🎧 I had another Audible Credit left, so I decided to go for this one! I loved Geekerella when I read it in  2016 (that was three years ago, wow, that was when I had just started blogging – Geekerella was one of my first eArcs) and I was happy to see that there is going to be a Trilogy in the Starfield universe, each a different retelling with a new cast of characters! This one is a The Princess and the Pauper retelling (did anyone else love the Barbie version back in the day or is that just me 😅) with a fan and a star switching places. I'm currently reading it and loving all the fandom and convention love!
Bonus: Pride Month Recommendations 🌈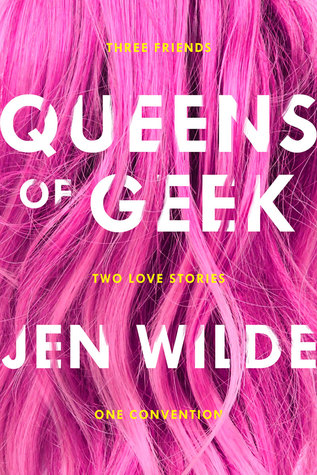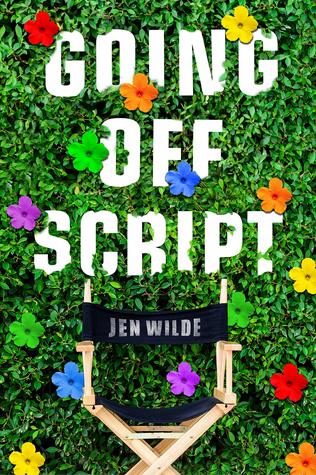 1. Queens of Geek (Jen Wilde) ⭐⭐⭐⭐⭐
Representation 🌈 Bi MC, Lesbian LI
Buzzwords

➡ A lot of Fandom, nerd & convention love, social anxiety rep, strong friendships [This is one of my favorite books of all time]
2. The Brightsiders (Jen Wilde) ⭐⭐⭐⭐⭐
Representation 🌈 Bi MC, Genderqueer LI, Nonbinary SC
Buzzwords

➡ The ups and downs of fame, band/music love, the most amazing friendship group you could wish for
3. Going Off Script (Jen Wilde) ⭐⭐⭐⭐⭐
Representatio

n 🌈 Lesbian MC, Queer LI
Buzzwords

 ➡ Showcases privilege and discrimination of the movie industry, MC's passion is screenplay writing, adorable romance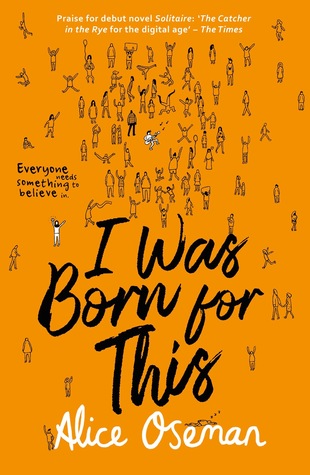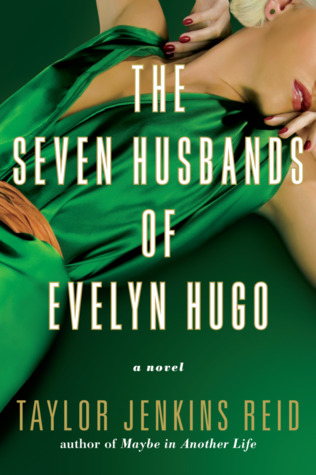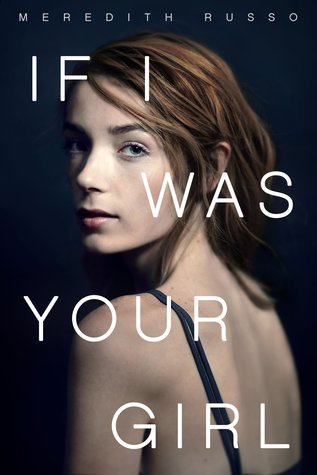 4. I Was Born For This (Alice Oseman) ⭐⭐⭐⭐⭐
Representation 🌈 Gay Trans MC, Bi SC's
Buzzwords

 ➡ the good & bad sides of fandom culture, boyband love, internet friends meeting in real life
5. The Seven Husbands of Evelyn Hugo (Taylor Jenkins Reid) ⭐⭐⭐⭐⭐
Representation 🌈 Bi MC, Gay SC's
Buzzwords

 ➡ memoir about a famous actress and her experience with the movie industry, discusses sexism, homophobia and racism in the 1960s
6. If I was your Girl (Meredith Russo) ⭐⭐⭐⭐
Representation 🌈 Trans MC
Buzzwords

 ➡ Going to a new school where the MC is not out, great, supportive female friendships, discusses bullying and transphobia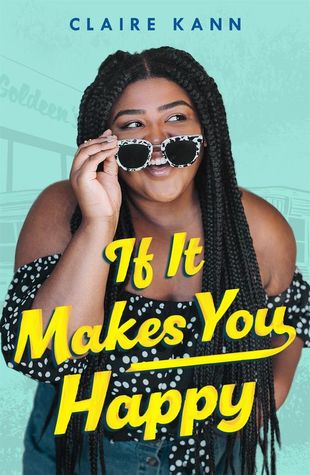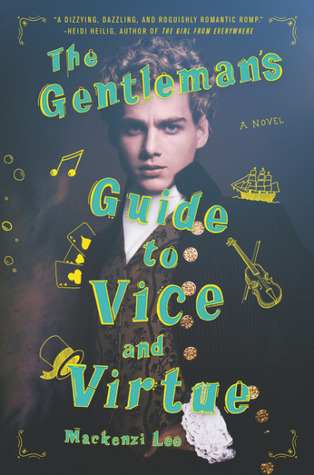 7. If It Makes You Happy (Zoraida Cordova) ⭐⭐⭐⭐
Representation 🌈 Queer* MC (*the MC uses this label for herself)
Buzzwords

 ➡ features a queerplatonic relationship, adorable summer romance in a small-town, interesting, realistic family dynamics
8. The Gentleman's Guide to Vice and Virtue (Mackenzie Lee) ⭐⭐⭐⭐
Representation 🌈 Bi MC, Gay LI
Buzzwords

 ➡ Discusses homophobia & parental abuse in the 1700's, Grand Tour gone wrong, lots of adventure and disaster
9. The Lady's Guide to Petticoats and Piracy (Mackenzie Lee) ⭐⭐⭐⭐.5
Representation 🌈 AroAce MC, Lesbian SC
Buzzwords

 ➡ A developing girl squad, surprise pirates, girl trying to become a doctor in the 18th century, feminism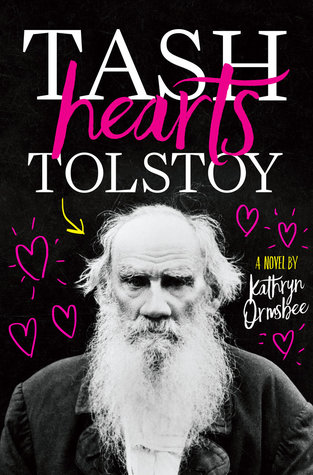 10. How to make a wish (Becky Albertalli) ⭐⭐⭐⭐
Representation 🌈 Bi MC, Lesbian LI
Buzzwords

➡ a passionate musician, deals with grief and parental abuse, amazing m/f friendship without any romance involved
11. Tash Hearts Tolstoy (Kathryn Ormsbee) ⭐⭐⭐⭐
Representation 🌈 Heteroromantic Asexual MC
Buzzwords

 ➡ characters are making a web series about Tolstoy, childhood friends to lover's romance that will melt your heart
12. Coffee Boy (Austin Chant) ⭐⭐⭐⭐.5
Representation 🌈 Gay Trans MC, Bi LI
Buzzwords

 ➡ This is more of an NA book, Internship at a political campaign, respectful relationships between coworkers
What are your favorite books featuring LGBTQ Characters? Feel free to recommend me some in the comments 🌈