Hello fellow bookworms ⌛ When I first heard about the new Theme Thursday meme, I was absolutely excited, because I love themeing bascially everything! Todays marks the first time I could participate and I'm especially eager because this week's theme is time travel and I have recently developed a bit of an obsession with it! I fully blame one of my favorite Shows, Dark (more on that later), for that, but apart from that there are quite a few books I have loved that deal with time travel as well! Time Travel has just become a big buzz word for me when it comes to media in general 😄
Let's Go! Here are some information about the theme by the lovely host Sophie! 💛
Theme Thursday is a new monthly feature created by Sophie @ Blame Chocolate where bloggers can share recs and newly found books featuring that month's theme.
There will be a different theme (genre, trope, etc) every month. Check the calendar here.
Those participating have to list titles that feature that theme in some way (doesn't have to be the main theme of the book).
You can choose one of the four (or five) Thursdays of every month to post.
You can use the three main categories: Books I've Read/I'm Reading, Books I Want to Read, and Other Books That Fit The Theme but this isn't mandatory.
Please use this boxed text (or similar) in your post, which doubles as a pingback.
Additional info is available on the Theme Thursday page.
Books I've read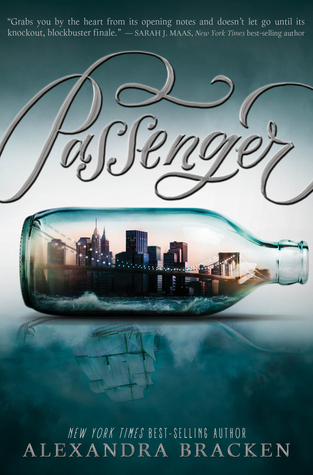 1. Passenger (Alexandra Bracken) ⌛ This one completely took me by surprise by how good it was! I picked it up for the time travel but stayed for characters and the emotions. Passenger approaches time travel by having time passages that only those with the ability to travel though time can use! You have to know where they are obviously and what year they lead to. There used to be an object called the astroble, that enabled you to travel in time more efficiently, but it has been lost. What I find most intriguing about this book is that one prominent time travel family – the Ironwoods – has hunted down all the other families and either killed them or forced their members for work with them. Their leader is a tyrant and hellbent on getting the astroble to change his past. The MC had no idea she can travel through time too, but as her mom seems to know more than she lets on, she gets caught in all the drama. I really need to read book 2 already!
2. Ruby Red (Kerstin Gier) ⌛ I included the German cover, because this is originally written in German and therefore one of my old favorites from way before I started blogging! And it has time travel, so even better! I like that the MC is fighting back against a sexist time traveling society and even gets her insufferable partner (there is always a pair of time travelers) to change. The time traveling is done via the chronograph, a time machine that works with the blood of those with the time travel gene that is inherited in two different families. There are only 12-time travelers all through time and the MC is said to be the last one. Everyone has a special prophecy and the concepts are all so cool!! Sure, there is insta love, but I love the MC and her best friend, they are amazing.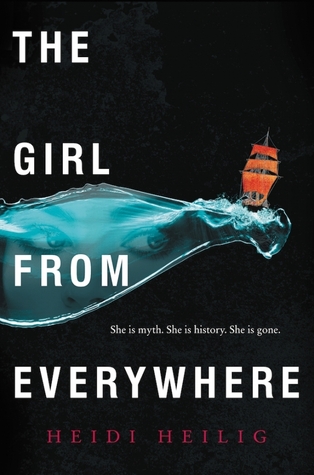 3. The Girl from Everywhere (Heidi Heilig) ⌛ While I didn't like this book as much as I wanted to (the emotional abuse was hard to read about and not as well handled as I would have liked), the time travel element was the best thing about The Girl from Everywhere and really impressed me! Basically, you navigate time travel via original maps of the time period you want to go to and that's SO cool! It's important that the map is flawless and not faked, otherwise it won't work. The main character is a map expert, but her father refuses to teach her how to actually navigate their ship that they use for their journey. I also liked how this book discussed the potential of parallel timelines vs. changing the past, as that comes up a lot, since the MC's father wants to save his wife, but that could prevent his daughter's birth (I really hate him). It's very interesting though!
4. Miss Peregrine's Home for Peculiar Children (Ransom Riggs) ⌛ This book Series doesn't have your classical time traveling going on, but there are time loops for the Peculiars, since they have to hide from humans and their enemies, as they cannot pass through them. A loop is basically an entire day repeating over and over again, so the peculiar inhabitants never age, but their true age catches up to them, if they should ever leave the loop. I really love that concept, as it has limits and is interesting. The people doing the actual time warping are the Ymbrynes, shapeshifting Peculiars who can control time! In conclusion, I love how the concept of time travel was casually incorporated here!
Books I want to read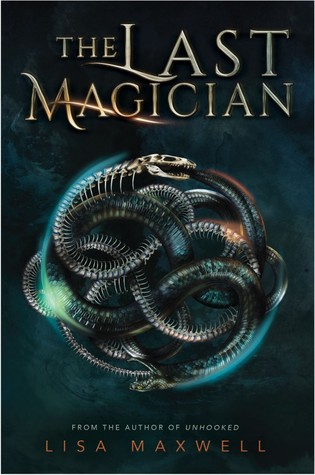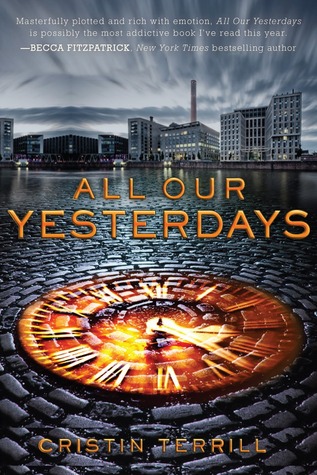 The Time Traveler's Wife (Audrey Niffenegger)
The Last Magician (Lisa Maxwell)
All Our Yesterdays (Cristin Terrill)
Zeitenzauber (Eva Völler)
Bonus: 3 Time Travel Shows
DARK (Netflix) ✅ Hello, I love this show!! I cannot talk too much about the time travel elements, because it would give a lot away, but please just believe me, that there is a lot of that featured! What I can say is that this is a German Netflix Show centered around a small town called Winden, where strange things are happening every 33 years. There are three timelines featured, all revolving around our main families and their secrets! I loved seeing the mystery and have about a thousand theories about all the things that could happen – I love that!!!! The next season is coming out NEXT WEEK, so I highly recommend going on board with this show right now and get obsessed 😉
Timeless (Netflix DE) ❌ "Timeless tells the story of a mysterious criminal who steals a secret state-of-the-art time machine, intent on destroying America as we know it by changing the past. The only hope is an unexpected team: a scientist, a soldier and a history professor, who must use the machine's prototype to travel back in time to critical events. While they must make every effort not to affect the past themselves, they must also stay one step ahead of this dangerous fugitive. But can this handpicked team uncover the mystery behind it all and end his destruction before it's too late". (Source: imbd)
Travelers (Netflix) ❌ "Hundreds of years from now, the last surviving humans discover the means of sending consciousness back through time, directly into people in the 21st century. These Travelers assume the lives of seemingly random people, while secretly working as teams to perform missions in order to save humanity from a terrible future. These travelers are: FBI Special Agent Grant MacLaren, the team's leader; Marcy, a young, intellectually disabled woman in the care of her social worker, David; Trevor, a high school quarterback; Carly, a single mom in an abusive relationship; and Philip, a heroin-addicted college student. Armed only with their knowledge of history and an archive of social media profiles, the travelers discover that 21st century lives and relationships are as much a challenge as their high-stakes missions." (Source: imbd)
What are your favorite books/shows featuring time travel? Feel free to leave your recommendations down below! ⌛