Hello fellow bookworms ☀ I'M BACK! Yesterday was my last day at my internship and I only have three days of classes next week until the semester is already over again 😱 I was on a semi-hiatus for the majority of April, May and June, because there was a lot going on in my life, especially the last two weeks. That's why this is a bit of a late June Wrapup 😄 I really missed blogging, because lately I was only able to put out half of what I liked and missed a lot of comments and blog-hopping 😢 I'm slowly working to get back to catching up on the comments and finally commenting on all the posts I bookmarked for later reading, so please be patient with me while I catch up! I have some fun things planned for next week 💗 I will also be on vacation from the 20th to the 24th of July, as I will be visiting Zürich with my family and I'm very excited to be having some chill time to myself 😍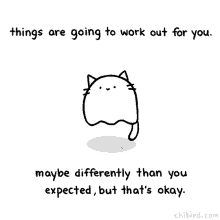 Theme: Pride Month
🔄 = Reread 💌 = Library Books
🌼 = Moody Reader Challenge 🐯 = #YARC2019
⌛ = Digital Arc 🎧 = Audiobook
I would say that June turned out to be a satisfying reading month. I read 11 books, 9 of them were scheduled for Pride Month, so I think I did pretty well! I was in the middle of Peter Darling, but sadly didn't finish it before the end of the month. I'm proud to have read a lot of books from my library, as that's one of my main goals this year. I love my library and honestly cannot imagine parting ways with it next year 😢 I also had a great time rereading books, even though at the beginning of July I was convinced I hadn't reread that much lately, something that didn't turn out to be true after all 😂 What held up true though is that I didn't participate in any Readathons. There were a lot of great ones for Pride Month, mainly 1 to 2 weeks, but having to organized and theme my TBR overwhelmed me with everything going on, so I just did my own month-long challenge. In the end I found one new favorite book (Radio Silence 💗) and can now look forward to more uninterrupted reading time with the semester ending!
Pride Month Reads 🌈
1. Radio Silence (Alice Oseman) ⭐️⭐️⭐️⭐️⭐
2. Carry On (Rainbow Rowell) ⭐️⭐️⭐️⭐️⭐🔄 💌
3. Simon vs. the homosapiens agenda (Becky Albertalli) ⭐️⭐️⭐️⭐️⭐🔄 💌
4. Ace of Shades (Amanda Foody) ⭐️⭐️⭐️⭐️⭐🔄
5. The Princess and the Fangirl (Ashley Poston) ⭐️⭐️⭐️⭐️🎧
6. Daughter of the Burning City (Amanda Foody) ⭐️⭐️⭐️.5 🎧
7. Two Boys Kissing (David Levithan) ⭐️⭐️⭐️.5 💌
8. You Know Me Well (David Levithan & Nina LaCour) ⭐️⭐️⭐️.5 💌
9. Of Fire and Stars (Audrey Coulthrust) ⭐️⭐️.5 💌
Other Books ☀
10. The Perks of Being a Wallflower (Stephen Chbosky) ⭐️⭐️⭐️⭐️⭐🔄 💌
11. Summer Days and Summer Nights (Anthology) ⭐️⭐️⭐️.5 💌
Average Rating ⭐ 4.1
Favorite Book 💕
This slideshow requires JavaScript.
 ☀ What I've been up to in May 🌻 It was a weird month ☀ Blog Tour: If It Makes You Happy by Claire Kann 
☀ What I'm reading for Pride Month 🌈 feat. recommendations ☀ I Love Time Travel ⌛ Theme Thursday 
☀ Review: Radio Silence by Alice Oseman ☀ Mid Year Book Freakout Tag 💖 
☀ Top 5 Books outside of my comfort zone 🌻 ☀ Arc Review: Sorcery of Thorns by Margaret Rogerson
For this section of my wrapup I'm linking up with the Favorite Blog Posts of the Month Meme that has been created by Kristin @ kristinkravesbooks to showcase our favorite blogs of the month!
The semester and my internship are finished 😱 This technically happened in July, but I was working towards this for the entire month of June! Things were a bit stressful and intense like they tend to be towards the end of the semester. That's the reason I wasn't as active here as I would have liked and had a hard time catching up to comments and writing posts 😭 I was incredibly busy writing my three term papers, it always makes me anxious because I'm a perfectionist and also terrified of failing my papers, even though it's not very likely 😅 I struggled writing those papers, but I made it through! I also made it through my internship as the three months ended and I can hardly believe it. Time flew by fast in the end and I liked my time there especially getting involved in the self-help group! My internship coordinator was a bit irritated that I'm a quieter person. They thought that I wasn't interested in the job because of that, but we cleared that up in the final talk. Still, it makes me a bit sad that she was so irritated by my anxious, quiet self. Nevertheless, I had an overall good time there and I'm a bit sad to be going now 😢
I reached 400 followers 😭💖 I saw this by chance, as I usually don't check my stats that often and THANK YOU ALL SO MUCH!!! If you've stayed here, maybe left a comment and read my rambling posts trying to be funny, thank you!!!! I'm so grateful and honestly shocked that this happened, this means a lot to me! You are all the best people and without you I wouldn't be here continuing to write posts, I love this community we have here to share our love of books, it makes my heart so happy 💖 (also stay tuned for a little … last minute nomination post now that I have the time 😉)
I became obsessed with Good Omens 💗 Yes this is a significant life event 😂 The show got released on Amazon Prime on May 31st, but I watched it the first week of June and honestly it kind of saved me. I was so overwhelmed with the anxiety of writing my papers that  I really needed this show that stole my heart and that I got obsessed with. I LOVE CROWLEY AND AZIRAPHALE 😭❤💕 I read the book in March, but I do love the show more, because it got me so invested and made me incredibly happy – I also find it easier to understand than the book. (The book is still worth a read though!) I'm happy to see how a lot of the internet got obsessed with Good Omens as well and my friend Sandra, who I could scream about Good Omens with all the time 😍
This month's theme: Mood Reading 🎉
I loved doing these monthly themes for my TBR, but for July I'm in need of some mood reading. Everything has been very planned and intense lately, so I'll certainly enjoy not  having a theme for once, even though they have been a lot of fun! As this Wrapup is a bit late I have already read some great books and plan to read whatever I can grab at my library before heading home for semester break, or something from my physical TBR 😊 I high key want to join a Readathon, because I have missed doing those (😭), but there isn't a fitting one, considering that I have the last few days of university next week and the VACATION (🎊) afterwards. However, you can expect to see my NEWT TBR for August on the blog soon 👀 August will be full of Readathons for me and I couldn't be more excited, especially as I'm on break, meaning lots of reading and chill time!
Books I have read so far in July (stay tuned for more in the next Wrapup 😛. I have basically loved all the books I read so far; July is looking like a good reading month so far! My favorite right now is Sorcery of Thorns, I'm in love with it 💖 Also: look at that beautiful color palette!)
What were you up to in July? What was your favorite book this month? What are your fave summer reads? ☀