Hello fellow bookworms 🥞 Do you like pancakes? I hope you do because not only are pancakes very delicious, but I had the sudden urge to do the Pancake Book Tag! I'm really out there doing all the yummy Book Tags recently, as I also gushed about why I love waffles so much and I might have even said that I prefer waffles, but hey pancakes are still good 🥰 I wasn't tagged to do this, but I have been seeing the Tag floating around the community so I couldn't resist! It was originally created by Becky @ beckysblogs who also designed the amazing graphics that I will be using 💕
The Rules
Link back to the original creator in your post
Feel free to use any of the creator's pancake graphics in your post, or create your own!
Tag 5 other people at the end of your post, and let them know you've tagged them. 🙂
I'm tagging
The Star-Touched Queen (Roshani Chokshi) 🥞 I still think that Roshani's first two books are criminally underrated! Like I love that The Gilded Wolves has gotten all the hype at the beginning of the year, but the Star-Touched Queen books are also REALLY good! Part of that is of course the lush writing style of the author, who certainly has got the talent to make the words on the page create a vivid setting and get me immersed in the world of the Night Bazaar and Indian Mythology. I would love to be able to write like Roshani Chokshi, because I find her descriptions beautiful and her writing makes the characters so endearing to me as well! It's time for a reread soon, as I miss the world and the characters, especially after having read the short story collection earlier this year 😥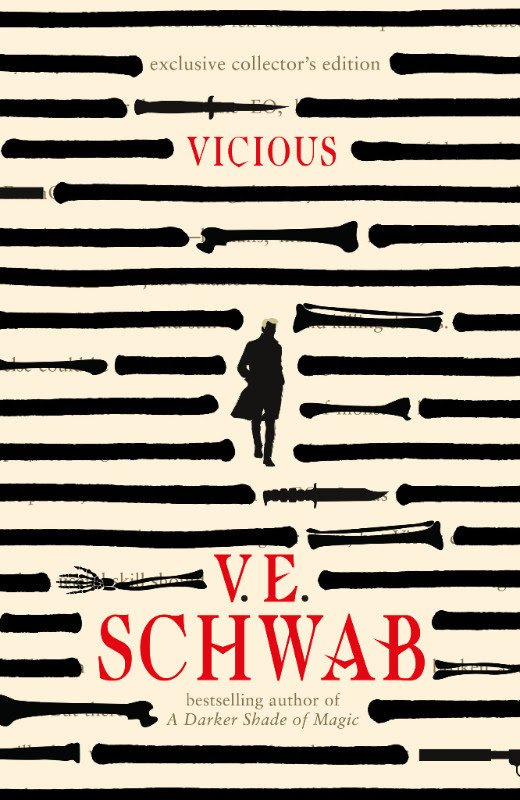 Victor Vale (Vicious) 🥞 If you search for sharp in the dictionary Victor Vale comes up. He's definitely got a dangerous edge to himself, you do NOT want to cross him ever, because he will end you without hesitation. Technically Victor is ridiculously smart but also reckless when he wants something (power and revenge usually), so he's like a lethal disaster all the time and I love that about him. I have recently been thinking a lot about how much I love Vicious again, so I need to read the sequel for more Victor content, I just LOVE him even though he's a sociopath who could probably end me. For all his sharpness and dangerous powers, I do believe that Victor is a bit of a softie for his found family even though he'd probably never admit it 😂 This could turn into a Victor Vale love letter, but what can I say? I love sharp Slytherin characters who are stabby, but also begin to care for others (read: Sydney and Mitch) against their will.
Fangirl (Rainbow Rowell) 🥞 It's that time of the year again: Fangirl reread season. For me that basically means 'the winter/fall semester of college is starting again, so time to reread my favorite relatable college contemporary'. I start university again in the last week of October, so there is still some time, but I like to reread Fangirl ahead, because it's always a cathartic experience. I relate to the main character Cath and her experience in college SO much, so reading about her struggles again is very comforting when I'm facing down a long semester ahead of me. For me Fangirl is just like a warm hug, it makes me feel so understood and it has got all this fantastic fandom and writing love in it, that always feels like coming home 🥰 Alongside with Queens of Geek this is my favorite fandom comfort reread!
A Court of Thorns and Roses (Sarah J. Maas) 🥞 This might be a spicy opinion, because there are so many divided opinions on the Series, but I did end up loving the first book, ACOTAR. I read it at like the perfect time (the night of New Year's Eve, because how else do you end the year? Partying? Not for me, I was reading 😂) and got addicted. I finished the book the morning of the new year and then immediately had a book hangover. That itself might be because I genuinely thought that the last third of the book really took off and intrigued me. I simply wanted to read more, especially Rhysand who had me interested, even though he made some questionable choices. I ended up buying the next book directly afterwards because I just couldn't wait to continue with the Series and needed more content desperately! (We won't talk about how I still haven't read book 3)
Radio Silence (Alice Oseman) 🥞 I wasn't sure what indulgent feels is exactly meant to be when it comes to books, but I was getting really interested in podcasts after I read Radio Silence, because the main character is a big fan of one and gets involved in making fan art for the creator. I LOVED that aspect of the story so much and it made me wish that the podcast featured in the book was actually out in real life so that I could listen to it, as it sounded right up my alley 🥰 I have been listening to more podcasts though, especially writing related ones to improve my knowledge and craft. However, I recently stumbled upon Girl in Space which seems to be more a story podcast. I have only gotten one episode into it, so I cannot say if I like it, but it seems intriguing!
Adelina Amouteru (The Young Elites) 🥞 I got to shoutout my girl Adelina, because I don't do that nearly as often as I should. I loved watching her journey through the Trilogy and think that she deserves all the love for being a fascinating villain protagonist who undergoes so much emotional change. Adelina is resentful of her father, she has been mistreated all her life and judged because of being a malfetto, someone 'cursed' with special abilities. Her illusions can be used to hurt, but Adelina has a lot more depth than just learning to fight back. She struggles with holding on to her sister, controlling her darker nature and finding the satisfaction in revenge and power. Yet she also has a soft spot of her love interest and in the end makes some strong choices. There is a lot of internal conflict going on and it's masterfully written! 👍
The Black Prism (Brent Weeks) 🥞 This still wins for best plot twist, because that beginning was certainly something and kept me intrigued!! These books are so damn long (800+ pages aaaah), but they do have some nice twists and are always very intense. Especially the first book blew me away with that twist that I didn't see coming at all – it hit me out of nowhere and really had me gasping, because it was so good. I should probably catch up on the book Series with the last book coming out and all, but like I said they are long and therefore take me ages to read. I'm also not ready for any further twists and turns that can throw my favorite characters in despair (more than already), but maybe it'll happen sometime this year 😄
Zoya & Nikolai (King of Scars) 🥞 It's not like I didn't like them (we didn't get that many interactions in the Grisha Trilogy), but when a lot of people started theorizing of them being a romantic relationship in King of Scars I wasn't sure how that would work out. Like I said I wasn't against it, but I didn't have an opinion on them as we saw so little of them together yet. However, I ended up loving their relationship, especially as I grew to like Zoya so much more since we explored her background. I also think that they fit well together, as Nikolai is his ever charming, cocky self and needs someone headstrong and fierce like Zoya to tell him he's being an idiot 😄 I love their dynamic a lot and cannot wait for what the next book brings! Basically: Zoya for Queen 👑
Maven Calore (Red Queen) 🥞 I actually like peanut butter, but it might be because I rarely had it as a child (and here in Germany it's not as popular as in the US) and now have to make up for it 😄 Recoil is a strong word and I did have some truly horrible characters to choose from. In the end I settled on Maven, because I have never liked him, not even in book 1. Personally, I didn't find him an interesting character and even later on I was mostly annoyed and sickened at his actions, he's definitely someone I would  recoil from and quickly seek cover. It's hard to say much more without spoiling things, but I found that he got what he deserved in the end 😈
The Brightsiders (Jen Wilde) 🥞 Time for some Jen Wilde love, because I'm always happy to boost her books! They are usually full of LGBTQ representation, fandom and several other themes like music, TV industry and conventions. I picked out The Brightsiders, because I think it has such a wonderfully diverse friendship group that centers around the main character Emmy! (They were literally the best friend, I gushed about them a lot in my initial Review) We have Emmy herself who is bisexual and dealing with emotional/verbal abuse from a former partner and her parents, her love interest is genderqueer and her third bandmember is Koran-American and gay I think. We also have another friend of Emmy's who is black and nonbinary – so there is a lot of representation to be found in her circle of friends. It's wonderful because they are all so close to each other and really supportive 🥰
Do you like Pancakes? What romantic pairing grew on you? Recommend me a book with wonderfully diverse books 🥞