Hello fellow bookworms 🎉 It's October 8th, 2019 and that makes that it has been 2 YEARS since this blog went live 😱 I cannot believe it's time again to celebrate my Blogversary as it felt like the last one was just yesterday and now I've been here for another year! I'm happy that I started book blogging in 2016 (I have been a blogger for an additional year on another platform) because it brought me amazing people to talk to and an opportunity to express my opinions on all things bookish 📚
Now comes the part in every Blogversary Post where I thank YOU, the reader for sticking around and supporting my content. Even after 2 years I'm in awe of how friendly and welcoming the community is and how much love goes into supporting each other's content. It means the world to me that you guys are reading my posts, taking enough time out of your day to leave a nice content or otherwise boost my blog 😭 Whenever someone gets excited about my posts or leaves encouraging messages for me I get all warm and fuzzy inside, melting for you!! I guess what I'm saying is that I love you guys!! Thank you for sticking by my side and making my blogging a fantastic journey that allows me to share my passion and connect with other readers!! It sounds cliche but it is true: you're the reason I carry on 💗💕🥰
Some Fun Statistics 🎉
Favorite Post
Favorite Review
Most Popular Post
Books I Loved because of the Bookish Community 🎉
When I was thinking about what I wanted to do for my Blogversary, I was conflicted because there are many possibilities. However, I felt in my heart that I wanted to talk about some of the books that I got introduced to by you guys and that I ended up loving! I think that it's nice to look back on what joys I have discovered through the lovely community in celebration of being part of it for two years now 💗 I'm grateful to constantly be talking books with you because being a bookworm in real life can feel lonely. Meanwhile being here with you is always a great company and makes me happy! 💕 I tried to include some bloggers that I feel inspired me to pick up the books down below, but my memory isn't always 100% on track, so this is by no means a comprehensive list, as the hype is usually built by all of you being passionate about it 🥰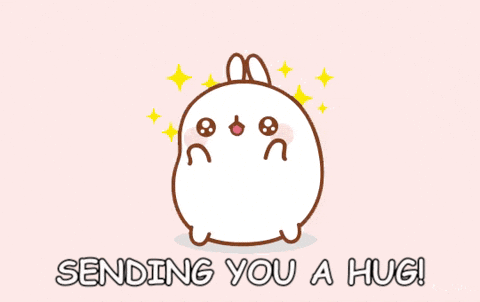 Ace of Shades (Amanda Foody) ➽ read it because of Swetlana @ thecaffeinatedbookwormlife ➽ This is definitely a shoutout to my friend Swetlana because she has been making me want to read several amazing books and I'm always grateful for her recommendations 🥰 It was hard to choose one book, but Ace of Shades is the most iconic one because Swetlana gushed about it so much that I got all hyped for it myself! I probably wouldn't have picked it up as soon if it hadn't been for her offering to do a Traveling Book with our friend Sandra. We all read the book, wrote comments and used lots of sticky notes which was one of the best bookish experiences I ever had 💕 A bonus was that I LOVED Ace of Shades and it has become one of my favorite Fantasy series now!!  Honorable Mentions of other books Swetlana encouraged me to read include The Storm Crow, A Curse so Dark and Lonely & The Lady's Guide to Petticoats and Piracy!
I Was Born for This (Alice Oseman) ➽ read it because of Marie @ drizzleandhurricanebooks ➽ Real Talk: I would have probably never picked this up if it hadn't been for Marie's gushing about this book! For some reason, I was convinced that a book centered around a boyband wouldn't be for me, but I was wrong. I'm so glad that Marie's enthusiasm for I Was Born for This pushed me to take a leap of faith and purchase it during my visit to Paris Shakespeare and Company bookshop 🥰 Spoiler Alert: I LOVED it so much and became a favorite of 2018. The fandom aspects and the main character's anxiety were so relatable to me and I cannot believe I almost missed out on this! It really got me interested in Alice Oseman as an author as well! I could probably mention more books here, as Marie always has the best recommendations 💖
Radio Silence (Alice Oseman) ➽ read it because of Margaret @ weirdzeal ➽ I was considering reading Radio Silence after being so excited by I Was Born for This, but Margaret's love for the book definitely encouraged me to pick it up now and ignore some of the more mixed reviews! Good decision because it turned out that Radio Silence also emotionally gripped me and got me so invested, it ended up being another favorite – this time of 2019!! I just LOVED Radio Silence's podcast element, as it made me wish the fictional podcast of the book was real. To be honest this book got me interested in podcasts and motivated me to listen to more of them on the cool Apple Podcast app! This all goes back to Margaret, so I'm very grateful for her love of this book 💕
The Fever King (Victoria Lee) ➽ read it because of Lily @ sprinkleofdreams ➽ Lily is one of the book's biggest champion and her enthusiasm and promotion were what got me hyped as well! She was gushing about it so much, that it caught my intention and the big need to read it arose in me! I was lucky enough to get an Arc and immediately set out to read it, having Lily's praise fresh in mind. It turned out to be a great, intriguing reading experience as the book is a fantastic blend of different genres and had me catching my breath because so much was going on. Now I'm excited for the sequel and cannot wait to hear Lily's thoughts on it because I know that they'll make me feel even more enthusiastic for the book 💕
Here Lies Daniel Tate (Cristin Terril) ➽ read it because of Cait @ paperfury ➽ Mystery/Thriller books aren't my thing, but Cait praised this book so much in her Review so I was intrigued! The premise sounded intriguing and as this is YA it was definitely more in more comfort zone than any adult mystery books so I kept it on my TBR for a long while. Opportunity struck when it got available on Riveted to read for free – I saw it on the upcoming free reads, immediately thought back on Cait's love for this book and set out to read it 🥰 It was fantastic!! I'm happy that I went out of my comfort zone and gave a book a shot I wouldn't have otherwise picked it – I was sold on the mystery and the unreliable narrator from the beginning!
Illuminae (Kaufman, Kristoff) ➽ read it because of Dani @ perspectiveofawriter ➽ Another book I thought I wasn't going to read because I was convinced it was best to remove it from my TBR. In an attempt to downsize my TBR I thought that I was only interested in it because of the unique format and that wasn't a good reason for keeping it. However, I caved when I saw it in my local library and remembered all the praise the books had received. One of the Reviews that stuck with me the most was Dani's as she has got such a unique, structured Review approach and in general, has a lot to say about books – something I always appreciate! So, in the end, I read Illuminae in one sitting, got obsessed, read the rest of the Series and bought them all this year to reread. It's fun because now they're one of my favorite series and definitely my fave space books! (Also shoutout to Dani's enthusiasm for Rohgue Heart, I cannot wait to get my copy 🥰)
An Enchantment of Ravens ➽ read it because of Acqua @ acquadimore ➽ This book received a lot of mixed reviews from the community, with a lot of people not liking it at all. However, I was still hopeful and one Review that amplified by feeling that this could be for me was Acqua's because she liked the book! I always think that her reviews are so in-depth and well thought out so I'm curious to see all of her Reviews on her blog but also on my Goodreads timeline. In the end, my gut feeling that I would like this book was right: I ended up loving it and being so enchanted by the world that it made me adore Margaret Rogerson's writing and get me excited for all her standalone fantasy books! 💕
What is a book you read because of the bookish community? Is there a book I inspired you to read (I'm nosy)? What's your favorite post you've ever written? 🎉