Hello fellow bookworms 🍂 It's a surprise update! I was actually planning to wait longer to write my next update, but I saw an amazing writing challenge that had me pondering my writing goals for the rest of the year and demanded to be mentioned in another writing blog post! However, I did want to touch upon where I'm at because I took an unintentional two-week break from pursuing lesson 5 in Susan Dennard's revision course (writing in changes/rewriting and revising scenes). Things had been going relatively smoothly until now, but the writer's doubt crept in and made it hard to face the hardest part of revision. I struggled with writing my beginning (I couldn't use the first scenes of the first draft, they needed to be completely newly written) because I was afraid that it would end up being weak and messy like the first draft 😔 I tried getting back to it this week (fuelled by the writing challenge I'll mention in a minute), because I was afraid that otherwise, I might fade into the shadows again!
More Getting Back to Writing Posts
I'm joining #FinishUrBookFall 🍂
When I discovered that #FinishUrBookFall was a new thing on Twitter, I was beyond myself!! In case you're not familiar with it, the Hashtag is a new writer's challenge created by author Claribel Ortega ("Ghost Squad" – coming out next year) meant to motivate all writers to finish your WIP this fall (or in my case revision). I love the idea because people tracking their progress on Twitter can be great for accountability and connecting with other writers can have such a big impact on your own motivation! I always find that I work well with challenges that involved sharing your goals and WIP on several platforms, as it can get a bit lonely as a writer. I know I definitely enjoyed putting together a new aesthetic and looking through the hashtag to find other writers doing the same 💗 In itself the challenge is running until December 21st (almost the end of the year) and is more relaxed when it comes to the rules. As I won't be able to join NaNoWriMo in November (with my Bachelor thesis taking up a still-undetermined amount of time and the fact that I don't have an outline for another project, I don't think participating in NaNo would make sense for me), #FinishUrBookFall is the perfect alternative! It allows me to work on my project with a challenge to hold me accountable 🥰
Needless to say, I'm excited to participate in #FinishUrBookFall and I'm so glad that I found it on Twitter! Originally, I made a short tweet introducing my WIP Intoxicated with a brand new aesthetic (that really helped pitch it with the most fitting buzzwords) and a few bullet points, so I wanted to share that here again! I've talked about my project several times on the blog already and I have hope that it might one day see the light of day, but I need to edit it first!
What You Can Expect from my WIP …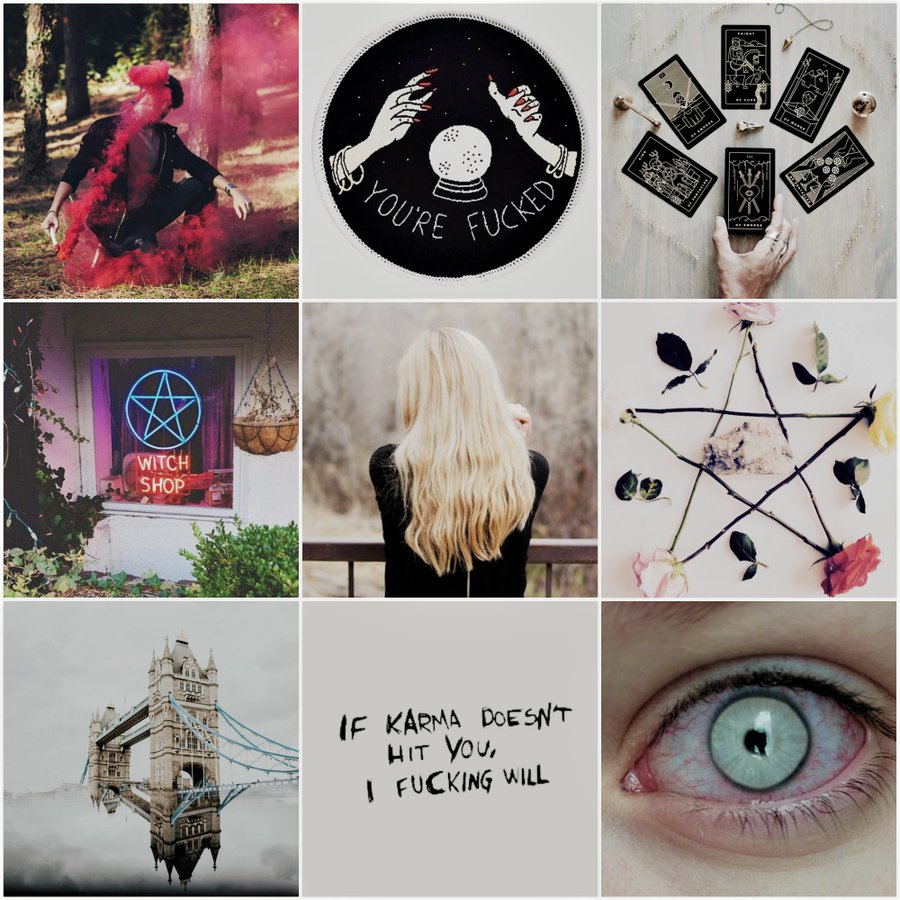 💖 A chaotic Gryffindor MC
💖 WITCHES!!!
💖 Rivals to Lovers 😈
💖 A competition between two enemy covens
 #FinishUrBookFall Writing Goals 🍂
Finish 1st Round of Revision for WIP Intoxicated ➽ I'm about  2/3 finished with my revision (wow I didn't think I was that far, but here we are) and currently in the most challenging lesson: making all the changes that I have planned. As I had a very messy first draft, there are some scenes I cannot edit and need to simply rewrite or rather write completely new scenes instead. It's like a mini first draft again, because I start from scratch with about 5 scenes in the beginning of the story (the biggest part that I needed to rework) ad then several in-between.  I find it strange to be kind of drafting again with several scenes because it's hard and brining up doubts again. Nevertheless, I need to rewrite scenes to better fit my story and of course edit the rest of the scenes. I have about 40 scenes in total now, so there is a lot to do. Fortunately, not every scene (please don't count how many times I used that word in this paragraph 😂) needs the same work, so there should be different levels of revision throughout my process. Needless to say, this is the biggest goal for #FinishUrBookFall 🍂
Do a shorter 2nd Round of Revision for WIP Intoxicated ➽ After I'm hopefully finished with my first round of revision (even line edits) I want to do another (but shorter) round of revision for myself, using the same course that I did before. As I'm rewriting so many parts, they'll need some editing as they are basically like another first draft and in general, I want to double-check that the edits I made hold up. It could be the case that some things are still off, so I want to fix them and revise the story as best as I can before I turn to gathering feedback via the outside (aka beta readers and critique partners) 😱
Outline a new secret project 👀 ➽ I don't know if I'll get to this point, but I'm trying to outline a new project because it's important to not get lost in your current WIP (especially since I'm planning a sequel) and instead turn to other ideas as well! I won't say what the other project is yet, but I hope to brainstorm a few times a week, as this is an idea I haven't worked on a lot yet, so there is lots to be done 😄 I cannot resist so here are some buzzwords I associate with my project so far: dangerous power, soft introvert MC, a boarding school and a forbidden romance 😈
 Are you joining #FinishUrBookFall? What are your Writing Goals for the rest of the year? 🍂