Hello fellow bookworms 🎃 Halloween is already over now!! 👻 I cannot believe it, because as usual time flew right by and before I knew it, it was the end of the month again. It's strange to believe that we only have 2 months left of the year and then we're in another decade – it seems like it's time to start screaming 😱 October has been a mixed affair, there were a lot of amazing things like still being on semester break and enjoying all the spooky things, but with the start of University, I hurried to get a grip on my Bachelor Thesis and only got to talk to my professor much later than I wanted to. Nevertheless, I'm feeling strangely festive already and hope to make the most of all the cold days, as they fill my heart with joy 🥰
🔄 = Reread 💌 = Library Books
🌼 = Moody Reader Challenge 🐯 = #YARC2019 ⌛ = Digital Arc
My aim this month was to read all the spooky books and I also participated in several Readathons to celebrate Halloween 👻 Overall I read 10 Books in October and immensely enjoyed being part of the Readathons, as I love the challenge and the prompts always motivate me to read all the spooky books! I'll be marking what books counted to which Readathon with an emoji index, as a lot of them fit several Readathons, making it a bit hard to do a separate Readathon Wrapup 😄 I hoped to get to some more Halloween appropriate books, but I didn't read as much towards the end of the month when university started again and I was on edge because things weren't going like they should. I felt strangely restless and unable to just sit down with a book. However, things are clearer now, so I'm excited to get to all of my November reads! I'm also happy to report that I finally found another 5 star read again (that isn't a reread) because I haven't been finding as many new favorites like last year, but I did enjoy a lot of the books I read in October! 💖
Spooky Reads 🎃
👻 = Supernaturalathon 🎃 = Hocus Pocus Readathon 🍂 = Harvest Festival/Series SCAREdown
1. The Tyrant's Tomb (Rick Riordan) ⭐️⭐️⭐️⭐️⭐ 👻 🎃
2. A Monster Calls (Patrick Ness) ⭐️⭐️⭐️⭐️⭐ 🔄 👻
3. The Call (Peadar O'Guilin) ⭐️⭐️⭐️⭐️⭐ 🔄 👻 🍂
4. The Wicked Deep (Shea Earnshaw) ⭐️⭐️⭐️⭐️ .5 👻 🎃
5. Wayward Son (Rainbow Rowell) ⭐️⭐️⭐️⭐️ .5 👻 🎃
6. Pumpkinheads (Rowell, Hicks) ⭐️⭐️⭐️⭐️ 🎃
7. The Devouring Gray (Christine Lynn Hermann) ⭐️⭐️⭐️⭐️ 👻
8. The Invasion (Peadar O'Guilin) ⭐️⭐️⭐️⭐️ 👻 🍂
9. Warm Bodies (Isaac Marion) ⭐️⭐️.5 👻 🎃
10. The Beautiful (Renee Ahdieh) ⭐️⭐️ .5 ⌛ 🎃 🌼 🐯
Average Rating ⭐ 4.1
Favorite Book 💕
This slideshow requires JavaScript.
🎃 What I've been up to in September 🍂 Revision & Research 🎃 Arc Review: The Beautiful by Renée Ahdieh 🦇 Where are the Vampires? 
🎃 2 Year Blogversary 🎉 feat. Books I Loved because of you 💕 🎃 Getting back to Writing #3 // Joining #FinishUrBookFall & Writing Goals 
🎃 Arc Review: Mooncakes by Suzanne Walker & Wendy Xu 💕 Witches and Found Family 🎃 The Fall Bucket List Book Tag 🎃🍂 
🎃 Fall Favourites Tag 🍂🧡 🎃 Spooky Scary Writing Tag 👻 BOO! 
🎃 Spooky Content for Scaredy Cats 👻🐱 🎃 WITCHES!!! ✨ Theme Thursday
For this section of my wrapup I'm linking up with the Favorite Blog Posts of the Month Meme that has been created by Kristin @ kristinkravesbooks to showcase our favorite blogs of the month!
More Revision for my WIP! I used the last of my semester break to start the next phase of my revision: the actual work of editing/rewriting the scenes as I had prepared so much for this moment throughout all my time off. It was definitely hard at first because I struggled a lot with self-doubt, feeling like I wasn't a good writer and that no one cared about my stories. Luckily, I managed to get into the flow and work past my own blocks, so I could try my best to finish as much of revision before the year ends as possible. I might not be able to get everything done, as my first draft was messy and takes me so long to revise but I will be talking about all of that and some future plans in my next writing update near the end of November 😊 Writing has been a positive thing for me recently, as I got past my own fears and started loving getting immersed in my world again. I won't be doing NaNoWriMo but I will be working as much as I can at making my story the best it can be!
My last semester of university started again 😱 Time for screaming because I cannot believe I'm at the point to be getting my Bachelor's Degree! It kind of freaks me out because it felt like I just started the journey and now I'm supposed to be finishing up this part of my life. I've been researching for a topic the past month but it has been very stressful when university started again because I couldn't reach my professor at first and I needed her okay to proceed further and work on developing my topic and research. The last two weeks of October were not very good mental health-wise because everything was so uncertain about my thesis and there was a family conflict that I got drawn into, so I was anxious! Gladly, I finally was able to talk to my prof and we made some more plans, enabling me to do more work and prepare 👍 I still have no idea how everything will go time-wise, so I'm not sure when I'll be doing the most work yet.
This month's theme: Reading Challenge Catchup ⌛
As we're nearing the end of the year (*insert screaming*) I'm planning to catch up on a few books that I have been meaning to read this year … but haven't quite gotten to yet. I did great with a lot of my reading challenges, but others I'm a bit behind on so November is a Catchup Month for me, in general, to make the most of what we have left of 2019 🥰 I'll be doing a post on Friday all about what books I'm planning on reading and how I'm doing with my reading challenges towards the end of the year, so stay tuned for that – I had a lot of fun writing it 😊 I'm definitely excited to be reading whatever I want most to read before the year is over and also Tome Topple is coming back so I'll be reading one tome that I have been putting off even though I like the Series a lot 😱 I'll likely post my Tome Topple TBR on Twitter, as I only plan on reading one book (everything else would sadly be unrealistic, no way can I squeeze in The Broken Eye 😅) but still want to make reading updates, as I love the Readathon so much 💕
Apart from reading, I will be plenty busy with life as I'm trying to revise as much as I can in honor of NaNoWriMo. I won't be officially participating as it would have been too much (especially as I'm still not certain how things will move along with Uni stuff), but I'm still participating in #FinishUrBookFall! I'm also preparing to research for my Bachelor Thesis and develop my research concept like I said, so I need to be careful not to prioritize other things too much. And above all, I also want to blog and enjoy the last fall days before getting into the festive mood again 🍂🎄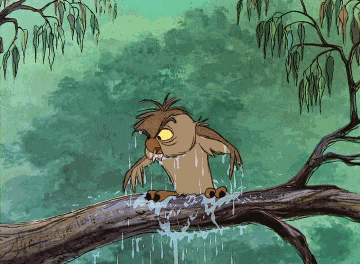 The Top 3 Books I definitely want to read this month 💕 (ACOWAR is my Tome Topple pick, the rest are library books I have checked out to read soon 🥰)
What were you up to in October? What was your favorite book this month? How did you spent your Halloween? 🎃