Hello fellow bookworms ✨ I have been wanting to talk about a few non-bookish things for a while now (maybe in the form of a non-bookish favorites posts) so when I saw the Anything But Books Tag on my friend Swetlana's Blog way back in July, I planned on definitely doing it! Now, I finally have gotten around to writing the post as I have felt so inspired to do it when I planned my November posts!
In hindsight, doing this Tag was actually SO much fun because it made me realize what else I like to do besides blogging and reading. I love the latter but they do take up a majority of my time, so sometimes it's nice to switch things up and pursue other interests that I feel passionate about 🥰 For me it's very important to find a balance with the things I love and just writing this post has made me want to pursue some 'forgotten' hobbies again, like learning a language (still hoping to someday catch up on French again) 😊
I'm Tagging ✨ (because I'm nosy about your non-bookish hobbies 👀 But like always, only if you want to do the tag!)
1. Name a cartoon that you love(d)
Avatar: The Last Airbender & Winx Club (my childhood favorite 😭) ✨ I don't watch many cartoons but I loved Avatar when it came out back then and really liked it! Last year when it came to Netflix I was so happy and promptly did a rewatch 🥰 I'm happy to report that I liked the show even after all these years, with the nostalgia settling in again: Avatar is still an amazing show that has a lot to offer for all age groups (there are also great comics that show the aftermath of the show!) I've been starting to watch The Legend of Korra too, but I've been getting distracted as it doesn't hold as nostalgia as Avatar did to me. Back when I was younger I also loved the Winx Club show because it had fairies and a girl squad – I was absolutely obsessed with it back then 😄
2. What is your favorite song right now?
I have to admit that I'm really bad at keeping up with new albums and mainly listen to whatever I have discovered through YouTube or Twitter (or old songs that make me so nostalgic) The only thing I'm good at keeping up with is books, everything else I'm a bit behind on 😅 However, here are three songs that I like to listen to at any given time: High Hopes (Panic! At The Disco, an all-time favorite, I still love this a lot!), Coldest Water (Walking on Cars – really enjoying their music!) and Awesome (Dylan Rockoff – this was the outro song of a YouTube video I watched and I liked it so much!). I also love jamming to Shawn Mendes songs (my friend Sandra is a big fan 🥰), Nickleback and the soundtracks of my fave shows/movies!
3. What could you do for hours that isn't reading?
Writing & Playing Games (on my Nintendo) ✨ I mean watching YouTube videos can also count, especially when I've fallen down the 'YouTube watching hole' but I wanted to come up with something else as well 😂 Recently, I do spend a lot of time revising my book (and writing new scenes) though I think that can count even though it's still somewhat book related, just not reading. I can spend hours writing, especially if I have a word or revision goal in mind – if the writing flow is there, this can be the best feeling in the entire world because I feel like I can escape into the world I created. Apart from writing and reading, I also love playing video games on my Nintendo though I usually binge play for a few days and then take a break until I crave another play again. I love doing this as the gameplay can relax me so much and I especially enjoy games that are adventure/story-driven like Zelda! I loved to play with my Nintendo back when the old DS came out, but recently I was fortunate enough to get a new one 🥰
4. What is something you love to do that your followers would be surprised by?
Baking & Coloring Books ✨ I don't think that I have talked about this a lot, but occasionally I like to bake something delicious 🍪 I don't know if I'm a good baker, but I actually prefer it to cooking (in my tiny kitchen at university cooking is no fun) and I'm sad that I cannot do it more often as I don't have an oven in my flat 😭 Christmas and Halloween are usually the times in the year that I love to bake the most! My favorite things to bake are chocolate chip cookies, delicious brownies, and chocolate cake 🤤 The best part of baking is, of course, getting to eat your finished product with a cup of hot coffee!! 🥰 Apart from baking, I also sometimes like to relax by using coloring books. The best thing to have happened is the rise of adult coloring books (some even bookish!! Maybe an unpopular opinion, but I love them so much! Nothing is more relaxing than getting to color and beloved book world 💕) because there are so many with amazing patterns out there! I don't use them as often as I would like, but I want to do it more often, as it can be so relaxing!
5. What is your favorite unnecessarily specific thing to learn about?
Whatever show I'm obsessed with ✨ Especially the ones like Dark that have a huge mystery because it makes me want to come up with all the theories! I love reading all the meta posts on Tumblr (I read a lot about the subtext of Good Omens back in June and it made me realize how much the show has to offer) or Reddit about shows I'm obsessed with. I like the know the shows inside out as they make me happy so I love learning any little details 🥰 I still have so many theories about Dark, you should definitely watch it if you have Netflix! The last season is coming next year and I still have to work out all my theories about what will happen 😱
6. What is something unusual that you know how to do?
7. Name something you made in the last year and show us if you can.
This was surprisingly hard because it immediately made me think of something crafty and I'm not good at that 😂 I would love to be the DIY Queen, but that has never called to me and I'm a bit clumsy with the material, so I kept thinking about another thing that I 'made'. In the end, I'm going with a short list of possible little things I created (apart from blog posts and writing)
I redid my Blog Design with new graphics that I like so much more!! 💕
I'm already mentioning this at #8 but finally starting revision on my WIP is something I'm incredibly proud of 🥰
Does writing a lot of papers for university count??
I also signed up for Yoga again after not doing it for a year, definitely including this as I'm happy I'm finally doing it again 😊
8. What is your most recent personal project?
My Getting Back to Writing Series ✨as it is all about Editing my WIP and cultivating a better writing routine again that doesn't end in me spending a month doing anything but writing. So far there are 3 Updates out that you can read and I'm proud to have already made good progress on my Revision (over 50% through with my first big edit)! I'm definitely doing a lot more for writing consistently than I did in the past years, as I always struggled to maintain a solid writing practice that would produce results. Now that I realized that I need to give writing a priority again, things have been better though I still struggle with self-doubt. Nevertheless, I'm determined to keep at it, as I have been enjoying writing so much again. I think slowly coming back to it and learning to love my WIP again has worked wonders 💖
9. Tell us something that you think about often. Cats ✨ My friends ✨ Whatever show I'm obsessed with ✨ Coffee
My favorite past time is consuming all the cat content the internet has to offer because that never fails to make me happy 🥰 Cats are one of my favorite animals so I'm always looking at cat pictures on Twitter (@thecatreviewer and @thegoodcatboy are amazing 💕)  or watching funny cat videos on YouTube. Things that also frequently cross my mind are my lovely friends Sandra & Swetlana and whatever show or book I'm obsessed with at the moment and can fangirl over 💖 Plus, I'm always thinking about when I can get my next coffee (or tea in the evening) because hot drinks are life ☕
10. Give us something that is your favorite.
Favorite Show ✨ Supernatural, Good Omens, Dark, Dirk Gently's Holistic Detective Agency, Lucifer (and so many more amazing ones that I have watched like Queer Eye, OdaaT, Shadowhunters …)
Favorite Movies ✨ All the Christmas movies, Fantastic Beasts and where to find them, The Nightmare Before Christmas/Hocus Pocus 🎃, A Streetcat Named Bob, Thor: Ragnorak, Spirited Away
Favorite TV/Movie Character ✨ Crowley (Supernatural), Newt Scamander (FBAWTFT), Dirk Gently (DGHDA) (and so many more, all from my favorite shows 🥰)
Favorite Tea ✨ Peppermint 🍵
Favorite Food ✨ Pasta & Pizza, Brownies and Cookies 🍪, Sweet Potatoe Fries, x
Color ✨ Green (& I also like Blue a lot)
11. Say the first thing that pops into your head.
Thank you for reading and letting me gush about some of my favorite non-bookish things! I hope you have a nice day 🌼💖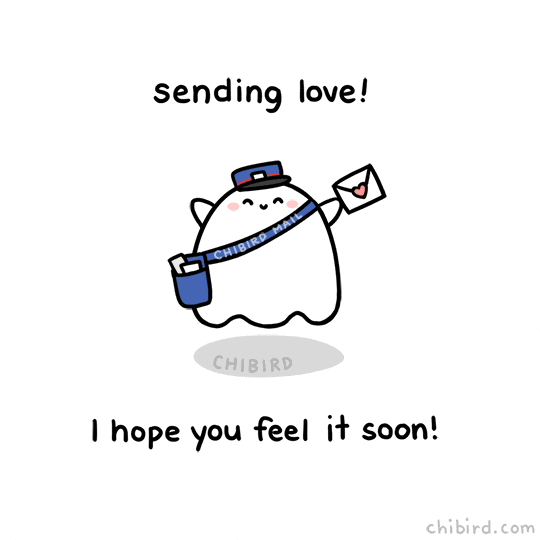 What do you like to do besides reading? What's your favorite show? Tell me all about it in the comments! ✨