Hello fellow bookworms 📚 My blogging schedule for November was less strictly planned as usual, so I was surprised to find that I wasn't sure what to post today. Preparing my Bachelor Thesis and revising my WIP at the same time has robbed a lot of my energy, so I discarded a few ideas that I felt I couldn't do justice in this state. So it's back to a Book Tag for me, as I love them so much and they are also fun to write! I have an ongoing list of Tags I'd love to do, and out of all of them, the 3 Bookish Things Tag appealed to most to my mood at the time! I saw it over at Aurora @ auroralibrialis a long time ago and now I'm finally doing it! 😍 I sadly couldn't find the original creator, so if you know who it was, please let me know. At this time I'm not tagging anyone, but if you want to do the Tag feel free to consider yourself tagged and let me know your answers! 🙂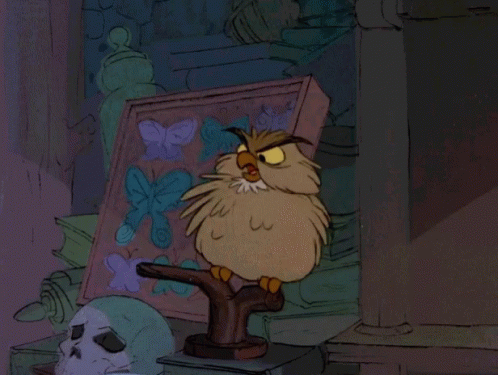 3 Favorite Authors
1. Rick Riordan (Author of Percy Jackson, Magnus Chase, the Kane Chronicles, Trials of Apollo & Heroes of Olympus Series) ➽ Rick Riordan never disappoints me with his books and he's one of the authors that I have stuck with the longest, since during my high school years when I wouldn't read much at all! He's also my most read author with several series published that are among my all-time favorite, so you could say that I love all his books and buy them so I can devour them! I've given every single book by him 5 stars and I don't think this will change. I also love how inclusive of diverse characters he has been an how Rick Riordan has used his influence to build up his own imprint that now champions marginalized readers and allows them to tell their own stories related to different types of mythologies 🥰 I just appreciate him a lot as a person and love how he has grown as well!
2. Susan Dennard (Author of the Witchlands Series) ➽ The Witchlands Series has become one of my favorite series of all time and I will not stop until I have screamed at absolutely everyone to read the books, because they are so good and deserve all the more recognition. Susan is one of my favorite authors as well and such a lovely person who cares for her fans, therefore, I had a lot of great experiences interacting with her on Twitter and even joining her Street Team for the release of Bloodwitch this year 💕 What I really appreciate about her is that she's so engaged with her readers and offers great free writing advice in her newsletter that has introduced me to some great additional writing sources! I have yet to read her first series, but I'm positive that I love her storytelling 🥰
3. Roshani Chokshi (Author of the Star-Touched Queen books) ➽ Picking a third author was so hard because I also love Jen Wilde, Margaret Rogerson, and Axie Oh so much, but then I went with my heart and picked Roshani Chokshi! Her books are so underrated and I'm ready to scream about them because she writes the best fantasy books with the amazing world and great Indian representation! I have been smitten with her since The Star-Touched Queen because it was so good and not at all what the Goodreads Rating might have suggested. The book had everything I wanted – mythology, slow-burn romance, handsome princes, a headstrong heroine, and a flesh-eating DEMON horse. And her writing … it's so beautiful and vivid, I wish I could write like that! She continues to impress me and deserves all the love 🥰
3 Weirdest Things Used as a Bookmark
1. A (clean) tissue ➽ I always keep tissues in my pursue so back when I didn't frequently use bookmarks but had just started reading a new book, I would get one and just wedge it between the pages. It's not that great of an object to use as it's too thick, but at least I could keep track of what page I was on 😄
2. Receipts ➽ These are more common among the non-bookmarks I think but I still use them sometimes. Usually, these are library receipts with the return date of my books, so that's also useful to keep track of the due dates. And I would sometimes also use random receipts of purchases when I didn't have a bookmark at hand!
3. Random piece of paper ➽ This might be a bit weirder … but back when I was in high school (and sometimes even now when I'm really desperate and realize that I have forgotten my bookmark at home), I would rip a small strip of paper out of my note block and put it in my book. The page of my notebook wouldn't be complete anymore, but at least I had a bookmark 😂
3 Series Binged
1. Percy Jackson (Rick Riordan) ➽ When I first read the books in high school, I did so slowly, as I was in the biggest reading slump and barely read anything consistently. However, on my two entire series rereads this year and last year I completely devoured all 5 books in a week because I had gotten so obsessed with them! The fast-paced writing style and hilarious humor that Rick Riordan brings into all of his books makes them such quick reads that always warm my heart and get me excited about reading 💖 They are literally perfect for binge-reading as once you're in the world of Camp Halfblood you cannot let go and need to keep reading about Percy and his friends. The other mythology series that Riordan has crafted also make for fantastic binge-reads, his books are just such comfort reads for me!
2. Shadow Falls (C.C. Hunter) ➽ I got obsessed with the Shadow Falls books in high school when I picked them up the last week of summer vacation. They carried me through the start of school and genuinely made me so happy, that they kept me going even when school was stressful. However, I never finished reading the entire Series as I got sidetracked by my big looming reading slump. At the beginning of last year, I finally had the chance to pick them up again and binge-read the entire books during the Series Crackdown, as I was home from university and not feeling well, so I concentrated on entering this world again. I was a bit more critical this time around as a long time was between those two readthroughs but I still enjoyed them a lot and loved reading them all in one sitting and finally finishing the series! 📚
3. The Illuminae Files (Kaufman, Kristoff) ➽ I genuinely didn't plan on reading the books, because I thought that I was too caught up in the hype but … then my library got a copy of the first book. Long story short: I got completely obsessed and stayed up till 2am to read the book in one sitting because as I couldn't put it down. Then I promptly read the next two books back to back because I couldn't wait to see how things would turn out! Best decision ever, as I loved all of them and this has become one of my favorite sci-fi series 🥰 I'm glad I gave them a chance and after a recent reread, I can confirm that they are still incredibly addictive and perfect for binge-reading, as due to the unique format you can fly through these 600+ page books surprisingly quickly!
3 Characters you love
1. Aeduan (Witchlands) ➽ This is my darling boy, my Hufflepuff, thinking he is Slytherin!!! As you can see, I love him so so much. I've been a big fan of him from book 1 and book 3 made me especially happy as it's focused on his background story and the role he plays in this world 💖 I mean … there is this dark, brooding type of character in a novel somewhere I will find them and instantly fall in love. He also really hurt my heart, as he's constantly telling himself that he was a monster that didn't deserve a family or any happiness and only caused death any misery 😭 Throughout the books he also has increasing amounts of conflict due to so many different loyalties and the inevitable choice he has to make between newfound family and his cause. Basically, I love him and want to see him healthy and happy, please make that happen, I couldn't bear for him to have anything less than the happy ending he deserves!
2. Victor Vale (Vicious) ➽ That may sound a bit weird as he's literally a sociopath and murderer, but there is something very fascinating about Victor Vale. It's clear that he was very independent from pretty much the beginning, as his parents never really cared what he did and were away from 99% of the time. What's really fascinating about Victor is that he's a very calculating, analytical person and you immediately see that he doesn't really get human emotions. He studies them and manages to replicate them, according to what people expect, but he has always been this way. He's not a warm and fuzzy guy, he is cunning, ambitious and basically the perfect Slytherin. However, it was a bit concerning how much you could relate to him in the beginning, when his best friend started his research on EO's (people with special powers) and he was determined not to get pushed aside as the sidekick. He wanted to matter too, he didn't want to be sidelined and be considered second choice. Later on, he's driven by revenge, but Victor is a patient man and has been plotting it for over 10 years then.

3. Enne Salta (Ace of Shades) ➽ She has already become one of my favorite YA protagonists, because wow I'm speechless about how great of a character Enne is. I definitely admired her determination in finding her mother Lourdes and how Enne would not give up, despite realizing how different his setting was from everything she had experienced before. What I loved was that she has such a complexity and depth, Enne is not only stronger than everyone anticipated, she is also vulnerable and desperate. She is becoming a different person in tougher and harder to break, but also still shows remnants of who she was before. Her character Arc is a lot about discovery and Enne surely has a lot of interesting developments yet to make, the path she is headed on is surely something that will be explored later. 
3 Unpopular Bookish Opinions
1. I'm not that into the Fake Dating Trope as everyone else ➽ Don't get me wrong, I personally like the trope and don't mind it in books, but I don't quite get the hype. It seems like the Fake Dating Trope is a major buzzword for a lot of fellow book lovers, just not for me. I don't get all hyped up about books that feature the trope, though if they appeal to me, I'll of course still read them 😄
2. I really like the original Grisha Trilogy ➽ Leigh Bardugo's earliest work has become very polarizing (though there's a lot of love for the upcoming Netflix adaption, I'm so excited about it!!) with almost everyone disliking the initial books but then loving the Six of Crows Duology. So when I read the Grisha Trilogy I had very low expectations … but then ended up loving it. I feel like the books don't get much love anymore, however, I enjoyed them so much – they are great beginner books for fantasy lovers and make me nostalgic, as I still love the Chosen One Trope! I'd still recommend reading them before Six of Crows as they lay so much groundwork for this incredible world 💗
3. I'm not one for special editions but I love bookish coloring books ➽ I love the idea of special editions, but then never end up buying them because I'd usually rather use the money of my book budget to buy books that I haven't read. So for me to buy any special edition is very rare – I think I only own one: Harry Potter and the Sorcerer's Stone in my house edition! However, what I'm definitely yearning for are bookish coloring books, as coloring relaxes me so much! The great thing about coloring books is that you don't need to buy them if it's not your thing but they can be amazing for someone that loves them ❤️
3 Popular Bookish Opinions
1. I love the enemies to lovers trope ➽ That's kind of a classic, as a lot of bookish people love this trope as much as me! I've got to say that – like all tropes – I like it when it's done well without falling prey to problematic dynamics. That aside, there is a lot of potential in hate to love relationships to explore different backgrounds and opinions of the characters. I just love it when two contrasting characters who hate each other are forced to act like a team or accidentally fall in love with each other though they have their own mission 😉
2. The hype often gets me intrigued about books ➽ I mean we all fall prey to the hype sometimes, but that's the fun thing about the bookish community: that we can get each other excited for upcoming and backlist books! I personally love to hear bookish friends gush about their new favorite books and recommend so many amazing books that I hadn't even considered before ❤️ Though the hype will push me in the direction of a book, ultimately the synopsis and my own reading preferences decide if I'll actually add something to my TBR – that's how I find many books that I end up loving 🙂
3. I'm a big fan of Readathons & Reading Challenges ➽ I'd say that both are relatively popular in the community and I love everything that includes prompts, challenges and fun interaction on Twitter! I love participating in Readathon sprints and setting up my TBR for them, as well as trying to compete in amazing Reading Challenges like YARC this year and of course the Goodreads Reading Challenge! Both things always manage to boost my reading and get me motivated to finish books 💗
3 Favorite Books Covers
1. An Enchantment of Ravens ➽ Cover design by Charlie Bowater
2. My True Love Gave to Me ➽ Cover design by Jim Tierney
3. Bloodwitch ➽ Cover design by Cliff Nielsen
3 Book Goals of the Year
1. Catch up on Reading Challenges ➽ It's a bit late for Top Goals of the year, so I just want to catch up on some of the reading challenges that were ongoing this year and finish as many books as I can before the year ends. I have a whole post about what books I wish to catch up on here if you're interested! 🙂
2. Catch up on overdue Reviews ➽ I have a lot of Reviews that accumulated when I started revising my WIP and then I got back to university, so now I'm very busy and have no idea when to sit down and write a few words so I don't forget what the books were about. To be honest, reviews are low on my priority list right now with everything else going on, but I still love writing them.
3. Make plans to read upcoming Arcs ➽ I have 2 eArcs for 2020 and I'm hoping to make plans on when to read them, so I can have the reviews up in a timely manner before the release date. One book is for a blog tour in January, so I need to watch out for that and begin reading immediately in the new year!
What are your top three authors, characters and favorite Series to binge? What is the strangest thing you've used as a bookmark? 📚