Hello fellow bookworms 🍂 It's time for another writing update! We're in the last week of NaNoWriMo, so I thought it was fitting to talk about what I have been up to in November, as I had originally planned to dedicate it to revising my WIP. Because of the revisions and my upcoming Bachelor Thesis, I didn't participate in NaNoWriMo myself, as it wouldn't have made much sense. However, I hoped to revise one scene per day to get ahead with my project and use the NaNoWriMo enthusiasm around me to fuel my own writing. As you'll see it worked great for the beginning of the month before things got complicated again. Nevertheless, I have made progress and still hope to #FinishUrBookFall though there's not much time left now 😱
More Getting Back to Writing Posts
I'm over 50% done with Revision but it wasn't easy 🍂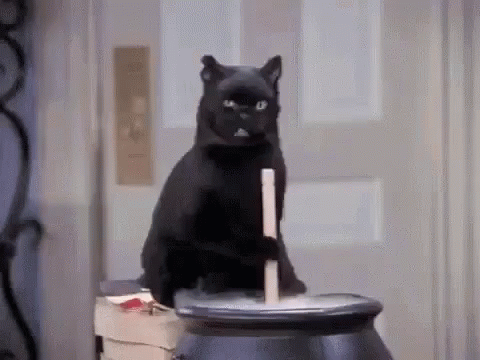 First things first: I made it to the halfway point in my first developmental revision for my WIP 🎉🎉🎉 ➽ I revised over 20 out of 40 scenes now and it's time to take a moment to be proud of myself for making it that far, though I always struggle with complimenting myself. But I put off this revision for so long and now I've fought to maintain my writing habits as best as I can 🥰
Now unto how I have been revising. You can read about how I prepared for my revision by going through my manuscript, making a scene outline and preparing sticky notes by reading part 2 of my Writing series! By now I have a set routine on how to tackle a scene I'm hoping to revise. If I have to rewrite it completely, I consult my Master Revision Spreadsheet and check the summary I had written for how I want the new scene to go. I usually write it from scratch if there's nothing of the original scene I could salvage, but sometimes that's how it has to be, as my first draft was very messy.
If I can revise a scene my routine is different. How long it takes me to revise a scene is often difficult to say as I write monster scenes that are way too long 😂 If it needs a lot of rough work, it can take me a while to revise a whole scene especially if it's 3000-5000 words. However, here is my step by step routine:
Take out the pages of my printed manuscript that corresponds to the scene. There are some notes all over it, so I keep it close at hand.
Take the right index card from my scene outline and consult the sticky notes with all the changes that need to be made in the scene. I usually stick them on the manuscript.
Copy the scene from my digital manuscript to a new document in Google Docs and adjust font, size, and spacing. I use Arial for revising to switch things up and have 1.5 spacing so the paragraphs don't look that crowded. The reason I use Google Docs is that it automatically saves my progress and because I changed up my routine compared to when I was writing the first draft (in Microsoft Word with a different font and spacing)!
Revise the scene and make any notes on things that I'm still unsure of/might need to be changed in a further edit.
I set up a Pacemaker Plan to track my progress ➽ As I couldn't rely on the NaNoWriMo Website Tracker, I decided to go for a Website that I saw recommended a lot on Twitter: Pacemaker. It's basically genius as it allows you to track your own progress for free (you can get a Pro version that has a few perks, but for me that wasn't really necessary as the free version offered everything I need) and I love it so much 💕 What I love most about Pacemaker is that you can adjust it to your needs as it offers so many options for how to track your progress. Not only could I pick tracking in scenes for revision (there are loads of other options too, way more than Camp NaNo offers), but you can also adjust the layout and strategy e.g. if you want to plan for more progress on the weekend. If you haven't tried it out: I highly recommend Pacamemaker as it's so flexible, offers a great overview of your work and is a good way to hold yourself accountable outside of NaNoWriMo 🥰
Revising has been a slow progress for me ➽ As I already teased in the introduction, Revision has been slower than I want to because my draft needs a lot of work that's time-intensive. I would love to be able to revise one scene per day, but I cannot keep this up more than a few days in a row and anything more per day simply isn't possible. In the beginning, it made me feel bad because I'd seen other writers revise several scenes a day, but like always, everyone's circumstances are different and I knew that 1 scene per day was already amazing. However, due to staring university again and stressing out because of my Bachelor Thesis there were days when I didn't revise anything. November started out well enough because I channeled the NaNoWriMo spirit and wanted to dedicate so much time to writing because I couldn't participate this year. However, then the stress caved me in and I had an almost two-week break because I had some nasty sleeping problems and didn't have the energy to tackle revision at all. I'm slowly easing back into it now, as best as I can 💕
Intoxicated is now a Duology! ➽ First of all, I have decided to make Intoxicated a Duology instead of the planned Trilogy. There were several reasons, the biggest one that I have been working on this story for so long (since high school in various different forms before I found the right story) and need a change of scenery. It's hard to let go, but I need to move on to different projects and grow as a writer by dedicating my time to other ideas that have been developing for some time now. Then, I feel like the second book can be so much tighter plot-wise if it's the conclusion at the same time. There's still space for an eventual book 3, but I have no idea if Intoxicated will ever be published or get sequels, so I want to spend some time with other ideas and broaden my horizons so to speak. Everything taken together this feels like the right decision for this story 💖
What's the plan now…? ➽ I've extended the 'deadline' for my first developmental edit (all the big picture stuff) to December 31st, so 10 days after #FinishUrBookFall ends. I feel like with my Bachelor Thesis coming up and having to protect my mental health, this is the right decision for me. Then, in the next year I might be able to do a second rough edit (as I had to rewrite so much), line-edits and copy-edits before searching beta-readers to get some outsider feedback 🥰 I also want to write book 2 and develop another story idea that I've been loving further, but until March I might be working on my Thesis, so I don't know how much I'll get done. There definitely will be a new writing update in the new year though!
How have you been doing with your WIP? What do you do when writing gets hard? 🍂