Hello fellow bookworms 🎄 I've seen this prompt done a lot during the festive season to talk about all the books you'd like to find under the Christmas Tree, so I knew that I had to make my own post about it! Instead of going all-in with the unrealistic wishes and cravings of my bookworm heart, I kept it closer to my actual Christmas Wishlist 😄 My family is always asking me what books I'd like (because they don't have a clue what's on my massive Goodreads TBR 😂) and I usually provide a short but realistic list of what books I'd most like to get. This is great as a small list makes it much more likely that I'll get all the books I wanted (I actually ask my mom what's a realistic amount of books – the answer is 4) and makes me happy 🎅 Today, I'll be talking about the 4 books that I will hopefully find under our Christmas Tree, once it's actually up! (With a few bonus wishlist items)
Books I'd like to find under the Christmas Tree
1. Supernova (Marissa Meyer) 🎄
Series Finale of the Renegades Trilogy
As I didn't get around to preordering Supernova – I didn't think that I could read it straight away, so ordering it in advance wouldn't have made much sense – I definitely wanted to get it for Christmas! 🥰 Being the conclusion to one of my favorite Trilogies, I need to read it soon, as I have even trying to evade all possible spoilers and want to find out what happens myself 😱 Supernova will be one of my priority reads for 2020 (maybe even make it unto my annual TBR) and I have to admit that I'm still nervous about things will end for my favorite characters, especially as that title is very worrying, but I hope I'll end up liking it!
2. Rogue Heart (Axie Oh) 🎄
Companion Novel to Rebel Seoul
This is another 2019 release that I didn't get to (all of the books on my Christmas wishlist somehow were released in 2019, probably because I can get a lot of backlist books from the library). Rogue Heart is the long-awaited companion to one of my favorite books of 2019 – Rebel Seoul – and the sequel that I always wanted but never expected to get 💖 I'm mainly getting this for Christmas – instead of preordering – because the book is so expensive (21 €) and only available in hardcover like the first book 😢 I'm happy to finally be supporting the book (and the author Axie Oh, who's super nice), especially as this sci-fi Series is highly underrated and deserves a lot more love!
3. Courting Darkness (Robin LaFevers) 🎄
Spinoff of the His Fair Assassin Trilogy
I have been eyeing this book all year long because I loved the author's His Fair Assassin books and was extremely excited to learn that there would be a spin-off duology featuring some of the old characters, but also new ones! 🥰 The blend between fantasy and historical fiction is always well-done and I especially want to read more of the latter, as I don't reach for the genre as much as I should! I have to admit though, that I actually don't like the redesigned covers for the Original Trilogy that were made to match this one because the old ones were way more appealing 😅
4. Serpent & Dove (Shelby Mahurin) 🎄
Series Debut of the Serpent & Dove Duology
WITCH BOOK! This was literally everywhere when it came out, so I quickly got intrigued by it, though Serpent and Dove originally hadn't been on my radar. As I'm currently writing a witchy book, I knew that I needed to get to this highly anticipated witch book, as it sounded right up my alley with the magic and the enemies to lover trope 🥰 Now I definitely hope that the hype has not misled me and that I'll actually end up enjoying it! I'm positive though, as I heard from multiple reviewers on Goodreads that this at least was a fun, enjoyable read that they liked 😄
Bonus: Other Things on my Wishlist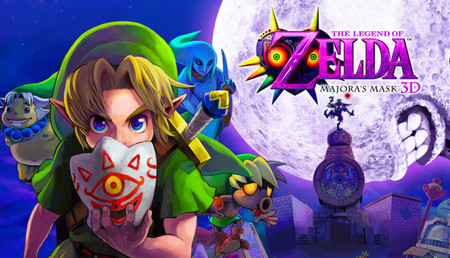 ➽ Lucifer Season 1 (DVD) 🎄 Supernatural's 14th Season is still not available in my region on DVD (#veryrude), so I opted to get the first season of Lucifer! Amazon Prime sadly owns the rights in Germany and as my free trial is up, I can no longer watch it 😦 That's why I hope to start getting the DVD's bit by bit because it's one of my favorite shows! The first one is relatively affordable compared to other TV Shows! 🥰
➽ Bilbo 2020 Calendar 🎄 My Twitter is full of three things: books, writing, and cats. I love following cat accounts on Twitter as they are wholesome and make Twitter a better place. My favorite account by far is the adorable orange tabby cat called Bilbo @ thegoodcatboy, who is the cat of Ellen Murray, a trans activist in Northern Ireland. The best thing is that there's a cat calendar!!! Just looking at the cat makes me happy so having it in my room will be fantastic 🥰 It's also great because you can pay from 15 to 50 pounds for the calendar (+ shipping), depending on how much you're able to give.
➽ The Legend of Zelda: Majoras Mask 3D (Nintendo Game) 🎄 I love playing on my Nintendo DS so much, so I hope to get a new game for Christmas. I'm obsessed with the Zelda games, they are honestly the best and I have been playing them ever since I got my first Nintendo ages ago! Playing the games relaxes me a lot, so I try to do it on the weekend 🥰 This one definitely looks great and I loved the Ocarina of Time 3D game, so I'm very excited!
What books would you like to see under your Christmas tree? What else is on your Christmas Wishlist? 🎄