Hello fellow bookworms 🏆 It's time for my favorite post of the year: discussing the favorite books that I read in 2019 💗 I love gushing about the books dear to my heart and having them together all in one place. It's always fun to share my love for my favorite books of the year and immortalize them each year! Last year was incredible with favorite books as I found 30 books that I absolutely loved (still no idea how that happened, 2018 was WILD for 5-star books) but this year was a bit quieter. I have 16 books on my list, which is still a lot in general and I'm happy to be able to talk about so many amazing books that have absolutely stolen my heart this year. Whatever happens, it's books like these that always make me feel at ease and like there are good things on the horizon 🥰 Like the last years, all covers link to the respective Reviews!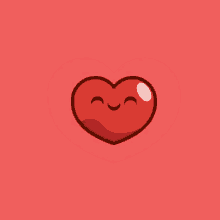 The Curseworker Trilogy (Holly Black) 🏆  BEST WORLD-BUILDING 🏆 "But now I wonder–what if everyone is pretty much the same and it's just a thousand small choices that add up to the person you are? No good or evil, no black, and white, no inner demons or angels whispering the right answers in our ears like it's some cosmic SAT test. Just us, hour by hour, minute by minute, day by day, making the best choices we can. The thought is horrifying. If that's true, then there's no right choice. There's only choice." 
➽ This backlist Series is incredible and I need it to get so much more love! The Curseworker Trilogy is amazing and I highly recommend you read it if you liked The Cruel Prince (🍵: I personally like the Curseworker books a lot better, but I know there are many fans of Holly Black's fairies books). Starting off with White Cat (cat content always makes me happy 😻), this Series has many things going for it, that made me so excited to read it and got me to binge-read all of the books! There's a crime family with a lot of messy dynamics that the main character is part of and we've got all the morally greyness as Cashel Sharpe is far from being an angel. He's a criminal, troublemaker and yet also has a lot of people he cares about. Not to mention that the worldbuilding is so imaginative and fresh, making this what I wish we'd see more in contemporary fantasy. I just LOVE everything about these books, so please go read them, as I haven't seen them getting much love (probably because this is a very backlist series)!
Bloodwitch (Susan Dennard)
🏆  BEST SEQUEL 🏆
"And if they underestimate you, then you're the one with all the power."
➽ I think we can get it out-of-the-way right now that I totally LOVED Bloodwitch, it certainly lived up to my hype and it was totally worth the long wait to finally read the story of my dear Bloodwitch Aeduan! I feel like this is the best Witchlands book to date and I didn't even think this was possible, but it just gets better and better and better with each book!! Unsurprisingly this is also my favorite book of the year because I had been anticipating it for over a year and joined in on the Street Team celebrating its release. that just makes me living his books even sweeter because all the anticipated paid off. 💗 Of course, my heart also melted for my favorite Aeduan who finally got this own book and therefore we gained a bigger insight into his background story, something that I have been wanting since book 1! In general, so much comes together in this book and it gets me even more pumped for the rest of the Series!
Archenemies (Marissa Meyer)
🏆  BEST ROMANCE 🏆
"Nothing is as black and white as people want to pretend. Doing good and doing harm aren't mutually exclusive."
➽ I LOVED this sequel to Renegades, it made me so happy as I was finally reunited with characters that I really loved and got to see the whole squad together again 💕 Nova and Adrian are still among my favorite couples, we love a Slytherin and Hufflepuff pairing that could take over the world together! What I always lobe most about this series is that it explores out morality from different angles as we get shown the perspective of the opposing sides. That makes it so hard to know how to root for as you see that neither of the sides is completely bad, but everyone has done some harm from the POV of several characters. I was having such a good time seeing Nova and Adrian's relationship progress and also get introduced to several new characters. This was such a good reading experience for me and I still thought that this middle book had a lot going for it. Overall this series is very character-driven and I love that as this is what gives the books their magical spark!
Internment (Samira Ahmed)
🏆  MOST UNDERRATED 🏆
"What's that thing people always say about history? Unless we know our history, we're doomed to repeat it? Never forget? Isn't that the lesson? But we always forget."
➽ This is such a powerful, impactful book depicting what could very likely be our immediate future. I feel like it's still very underrated as I've barely seen any hype and lots of mixed reviews. That's why I want to gush about it, as Internment raises many valid concerns and points to things that are already happening right now: the prosecution of Muslims and detainment in camps. Our main character Layla is living in a version of the US that's becoming more likely each day as Islamophobia and bigotry rise up. In her world, Muslims have already slowly been stripped of their rights and now they're put in the first-ever detainment camp. Layla is fighting back with newfound friends in the face of hatred making this such a gripping read that I couldn't put down because I needed to know how her story ended. Both realistic and hopeful, this is an absolute must-read!
King of Scars (Leigh Bardugo)
🏆  BEST SERIES DEBUT 🏆
"Stop punishing yourself for being someone with a heart. You cannot protect yourself from suffering. To live is to grieve. You are not protecting yourself by shutting yourself off from the world. You are limiting yourself."
➽ I'm always here for more stories in the Grishaverse and King of Scars gives us a fantastic expansion of the universe. Having Nikolai as the titular character of the book was already great, as I loved him a lot in the Grisha Trilogy and couldn't wait to see him get more of the spotlight in his own book. King of Scars didn't disappoint as it depicts the state of Ravka after the war and takes the worldbuilding concerning the Grisha to a whole other level (not much more cannot be said, as you definitely need to read the Grisha Trilogy and Six of Crows before diving into this book). I still love Nikolai a lot, especially his struggles with his darker side and responsibilities – he's charming as ever  🥰 Surprisingly, Zoya grew on me A LOT as she has her own POV. I began to like her in Ruin and Rising, but now I love her and her relationship with Nikolai 😉 The third POV is Nina from Six of Crows and I loved her as well, though her POV is only connecting to the whole story in the very end. Nevertheless, King of Scats is full of tension, character growth, and surprising twists. I also found the ending to be so interesting and contrary to a lot of opinions, really great!
Star-Touched Stories (Roshani Chokshi)
🏆  MOST BEAUTIFUL WRITING 🏆
"I want to write my own legacy in the stars instead of simply having the stars be my legacy."
➽ I'm usually not as invested in novellas (as I'm in the main books of the Series) but the Star-Touched Stories was a great novella collection and a must-read of fans of The Star-Touched Queen duology! While I loved stories 2 and 3 a little bit more, I ended up rounded the collection up to 5 stars, because overall it was fantastic! It definitely gave me an insight into the Chokshi's magical world and reunited us with beloved characters from the main books that I had really missed reading about. Plus, the writing style is always gorgeous, so I happily devoured this book 🥰
Going Off Script (Jen Wilde)
🏆  BEST CONTEMPORARY 🏆
"Why is it that when assholes act like assholes, everyone else just has to ignore it? It doesn't make him [Malcolm] less of an asshole. It just gives him the power to take it up a notch."
➽ I need Jen Wilde's contemporaries to get more love because she's got such fantastic themes and diverse characters in them! Going Off Script is another fantastic book dealing with a queer main character, this time it's Bex, a closeted lesbian teen who scored an internship for her favorite TV Show, was she loves screenwriting. I love all the nerdiness that Jen Wilde's book brings and that makes them so relatable. However, the book shows the darker side of the media industry by discusses privilege in the industry (Bex's boss is a sexist producer who treats her and those around him terribly) as well as LGBTQ erasure in media. I loved how the main character rallied together cast and fans to stop not only getting her script stolen but also getting her character rewritten as straight. I love the sweet romance, the main character's relationship with her cousin and her relationship with growing up in poverty. Overall, this was a great take on fan culture and the problems with the media industry!
If There's No Tomorrow (Jennifer L. Armentrout)
🏆  MOST EMOTIONAL 🏆
"Living when others died wasn't something you just woke up one day and got over. […] Life kept going, and you couldn't be left behind, living in a past that no longer existed. […] I knew I couldn't go back and start a new beginning. I couldn't rewrite the middle. All I could do was change tomorrow, as long as I had one."
➽ This one really hit me so hard emotionally. I read it at the right time for me and applaud the author for writing such a heart-wrenching, terribly realistic book and managing to make it a very emotional experience, that feels genuine in how hard it hits. Going into the book I had no idea what a cathartic experience it would be, but I can say that the book truly helped me. It has got such a realistic view on grief and how it can change the relationships around you, platonic and romantic both. Though there was also romance in this book, it was really well-balanced with the hardship the main character goes through and didn't attempt to downplay her grief. Overall this was such a touching book that showed the raw emotion but also our capability to deal with the impossible things that wreck you.
Radio Silence (Alice Oseman)
🏆  MOST ADDICTIVE 🏆
"Everything's better under the stars, I suppose. If we get another life after we die, I'll meet you there, old sport…"
➽ This book is a love letter to non-romantic relationships. I was so so happy to read a book that featured the strong friendship of the two main characters, without developing a romance between them, just because they are boy and girl. Not only do we have such a great friendship duo, but the main character also has an AMAZING mum who she has such a close relationship with and it reminded me so much for my mom and me 💕 A large part of the book also features the Podcast Universe City, who the main character is a huge fan of and draws fanart for. So when she meets the creator of the podcast all her dreams seem to come true. This has honestly been the book to get me into podcasts because it made me ADORE the storytelling in this specific form. I so desperately wish that the featured podcast was real 😢 So far I've found only one fiction podcast that I adore (It's Girl in Space), as I listen to mostly writing craft-based podcasts. Still, Radio Silence made me so happy and emotional!
Sorcery of Thorns (Magaret Rogerson)
🏆  BEST STANDALONE 🏆
"Ink and parchment flowed through her veins. The magic of the Great Libraries lived in her very bones. They were a part of her, and she a part of them."
➽ I'm always here for all the library and book appreciation. Sorcery of Thorns is full of book love and it made me very happy. The main character Elisabeth is a stubborn, passionate librarian and I loved her so much! The book explores her struggles with what she always regarded as her purpose in life and not being believed as a woman in her world. The romance is also so swoon-worthy, full of banter and one of my favorites of the year! The love interest is a bisexual warlock that grew on me so much, as did his demon servant, who's secretly a softie. There were just so many amazing found family dynamics and great magic to be found in the book! You know I love demons who are also human and an interesting magic system, as this one is built on exchanging years of your life for magic by summoning a demon. I also fiercely believe that Katrien, an aromantic side character needs her own book, please!!
Fireblood (Elly Blake)
🏆  MOST IMMERSIVE 🏆
"The flame, eternal, like the spirits of the Fireblood people. Crush us, beat us, cut us down. We will not be extinguished. We live in the embers and rise again to consume our enemies."
➽ This was a bit of a surprise because while I loved the first book it didn't quite make my favorites list of that year (2016 I think). However, Fireblood is a lot stronger than the first book and honestly has been so much fun to read. The biggest advantage of this series is that it gets you so invested in the world that you cannot help but love it and want to know more. I was so absorbed in the story and I'm simply such a big fan of the fire and ice dynamics, I love elemental magic in Fantasy 🥰 I also quite like the main character and was ready to see her journey, reconnecting to her roots as she was prosecuted in her country and never encountered people who can control fire like her. I even didn't mind the slight love triangle here (which is big coming from me), as it made sense for the main character to be drawn to someone who was like her. Still Team Ruby and Arcus for life! Fireblood is full of tropes but honestly I never mind them, as they can be so much fun and the characters really shine here!
The Tyrant's Tomb (Rick Riordan)
🏆  BEST CHARACTER DEVELOPMENT 🏆
"I forgive you. Not because you deserve it. Not for your sake at all. But because I will not go into oblivion carrying hate when I can carry love."
➽ I'm forever in love with this series as I adore Apollo and his adventures! This is the second to last book in the series, so things are already ending next year and I cannot tell too much without giving things away 😮 Nevertheless, this was a fantastic sequel and I loved it so much! I love seeing Apollo progress further and further in his emotional journey and I'm nervous to see the payoff in the next book as I have no idea how Rick Riordan is going to end this series. I also loved getting to see old characters again and getting introduced to new ones! I've never cared that much for Camp Jupiter (I much prefer Camp Half-Blood) but The Tyrant's Tomb really made me love the campers and the difference of the camp! There were also so many emotional and heartwarming as well as heartbreaking scenes, it was everything I could have ever wanted! Rick Riordan doesn't disappoint!
Notes on a Nervous Planet (Matt Haig)
🏆  MOST IMPACTFUL 🏆
"You are incredible. You are nothing and everything. You are a single moment and all eternity. You are the universe in motion."
➽ The biggest plot twist if 2019 is me falling in love with a nonfiction book 😂But all jokes aside, this book was INCREDIBLE! It gave me such an insight into living with anxiety in a world that's designed to make you nervous. This is a book I need to read again and again to get all the important messages, as there are so many lessons to learn, it's hard to absorb them all. Told through anecdotes, lists, quotes, and real-life events, Notes on a Nervous Planet is an absolute must-read 🥰  I'll definitely do a full review on my blog in the New Year, as reading this so late in 2019, means that I hadn't had the chance to review it yet. Nevertheless, I still urge you to check out this book as it gave me so much and really made me rethink my daily life in terms of social media involvement and living in the moment.
Every Last Word (Tamara Ireland Stone)
🏆  BEST PLOT TWIST 🏆
"I have a tendency to overthink things, especially when it comes to my friends, and I don't know…I take things too personally. I mean, it isn't always them. Sometimes it's me. I just don't always know when it's them and when it's me, you know?"
➽  Initially, I rated this book 4.9 Stars (yes I really did that), but as the story really left in impact in me, I decided to bump up the rating to the 5 stars this book deserves! Every Last Word was such a heartwrenching book, I definitely wish that it got more love, because it offers such a fantastic insight into messy friendships, mental health and expressing yourself through writing! The ending made this book incredibly memorable and had me sitting on the edge of my seat the entire time because I couldn't stop reading! 😱 This had a plot twist that gripped me like I've never experienced before and truly took me by surprise. The ending of the book was a wild ride and the reason that I couldn't stop thinking about it!
Have you read any books on my list? What are your Favorite Reads of 2019? 🏆