"You are incredible. You are nothing and everything. You are a single moment and all eternity. You are the universe in motion." ― Matt Haig, Notes on a Nervous Planet
Hello fellow bookworms 🎇 It's time for one of my favorite posts: recapping the entire year in terms of what has happened. I love looking back and reflecting on the year that has passed. This time I'm doing a slightly different approach to presenting my year. Instead of talking in events, accomplishments, things to be grateful for, etc. I'm recapping the different months if the year alongside my non-bookish favorites and some 2020 resolutions, as I think it's structured better like this 🥰 The post is already long, so let's get into it!
Note: Now that I actually finished writing this I noticed that this post is a tome 😂 I think it's the longest post I've written on my blog but reflecting on the year was so cathartic to me that I hope you enjoy my ramblings nevertheless!
Index 🎇
Non-Bookish Favorites (TV Shows & Movies)
Monthly Recaps (January to December)
2020 Resolutions
Non-Bookish Favorites
"It may help to understand human affairs to be clear that most of the great triumphs and tragedies of history are caused, not by people being fundamentally good or fundamentally bad, but by people being fundamentally people." ― Neil Gaiman, Good Omens: The Nice and Accurate Prophecies of Agnes Nutter, Witch
Top TV-Shows 💕
& all the shows I've watched with my friend Sandra of course 💕
Top Movies 💕
Yes. I only watched Christmas movies (and two Halloween movies) this year 😂 I'm just not a movie person, I legit didn't watch movies or go to the cinema. I was watching more TV Shows, to be honest. I do want to watch more movies next year though 👍
"Nothing is as black and white as people want to pretend. Doing good and doing harm aren't mutually exclusive." ― Marissa Meyer, Archenemies
January
StuDYING all the time was the theme for January 😂 I had this big statistics exam coming up so I dived into revision mode and took a major hiatus on the blog because I was stressing out all the time. This was the most difficult exam to date, so I was extra nervous and determined to do my best to learn as much as I can. (Also shoutout to my friend Swetlana who sent me a care package to survive exam season! 💕)
January also kicked off my themed reading for the year, as I aimed to read mostly books towards a monthly theme! I also changed up the style for my wrapup into something that I felt like fit better to how I wanted my recaps to be 🥰
Not much else happened to be honest, except for me going back to Uni after winter break and stressing a bit about everything that was bound to happen this year 😅
Favorite Book of the Month 💕
Read More 💕  What I've been up to in January ❄ LOTS of Studying & Mental Health Books

February
Can you tell that it was the month that Bloodwitch released? 😂 I joined in with the Witchlands Street Team which made me so happy as I loved promoting my most anticipated release of 2019 and got the opportunity to get bonus content 💕 I was honestly so excited for Bloodwitch and happy to report that I ended up loving the book as much as I had hoped for.
I finally took that statistics exam!! Spoiler Alert: Luckily, I passed it with top marks and made me proud as I had worked really hard to study as much as I could.
I also made a new blog design with Canva, so that was very exciting to me! It's the first time I changed my design since signing up for WordPress and I love how my graphics are looking now 🥰 I'm also grateful to have discovered Canva, as it's such a great free tool to design your blog graphics and offers excellent options that are just right for me.
I did have a semester break, but after 1 week to myself … I had to start my first Internship of the year. It was at a refugee help center and all about providing them with advice and organizing events. It was a bit draining at first, as the work hours were long and new social situations give me lots of anxiety. However, I liked the work a lot and loved getting to know new people and their stories.
Favorite Book of the Month 💕
Read More 💕 What I've been up to in February 🌻 Internship & Being Tired
March
March signaled the End of my Internship. It was both a relief to finally have some time to myself after studying so much beforehand, but I also really liked it at the help center. I was getting along well with the other intern there and genuinely liked the work atmosphere, especially once I had gotten used to working there.
I took some time to myself to wind down and participated in a 24 Hour Readathon, the #ReadathonByZoe which I absolutely love whenever it takes place, so that was very nice! 💕
I also got confirmation that I'd be working with a mental health service as my next internship and was getting anxious as the next few months would be very busy with university and my next long-term internship.
Favorite Book of the Month 💕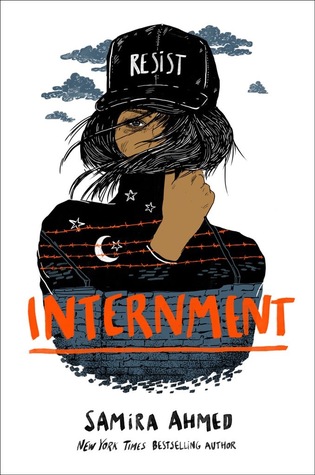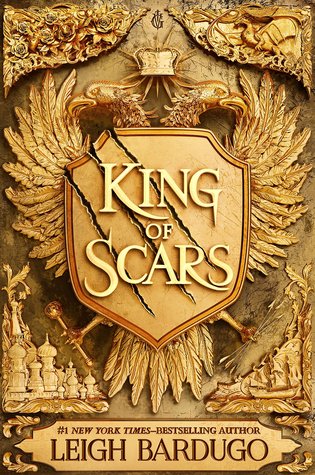 Read More 💕 What I've been up to in March 🌷 Internship & Camp NaNo Prep
"I think it's bullshit that the only meaningful stories are the ones that are deep and pondering […] You know what I think? I think sometimes the stories we need are the ones about taking the hobbits to Isengard and dog-human dudes with space heelies and trashy King Arthurs and gay ice-skating animes and Zuko redemption arcs and space princesses with found families and galaxies far, far away. We need those stories, too. Stories that tell us that we can be bold and brash and make mistakes and still come out better on the other side. Those are the kinds of stories I want to see, and read, and tell. "
― Ashley Poston, The Princess and the Fangirl
April
A LOT happened in April 😱 It's funny how some months were full of things going on, while others seemed to follow the same daily
First off, I visited Berlin again as my semester break vacation with my family. It was very nice because we had some nice chocolate cake in a fancy cafe, visited a cat cafe (gotta get my cat cuddles in somehow as I don't own a cat), walked around the city and of course, I also went book shopping. Berlin is the best for buying books tbh because they have a used bookstore for English books and a big book store that has its own English bookshop 💗
Then I also celebrated my birthday! I sadly had my birthday on the first day of my internship, which wasn't that great 😅 I was so anxious about being there for the first time and couldn't really wind down afterwards. Not to mention that I was away from my family. But I had a lovely celebration on the weekend and got the most generous gifts 😭💕
University and my second internship both started again. I only had classes Mondays and Tuesdays as I didn't have much to do except some seminars and my sociology research project. From Tuesday afternoon to Friday I had my internship that started in the second week of university. To sum it up, my schedule was packed.
I also failed at Camp NaNoWriMo because there was simply too much going on for me to do anything 😅
Favorite Book of the Month 💕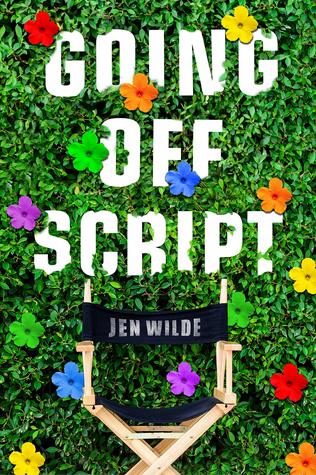 Read More 💕 What I've been up to in April 💗 Internship, Classes, OWL's & my birthday
"Everything's better under the stars, I suppose. If we get another life after we die, I'll meet you there, old sport…"― Alice Oseman, Radio Silence
May
May was the weirdest month of the year and also the worst. For once I was pretty stressed as I was juggling classes, my internship and writing my papers that I had to end in at the end of the term. I was also involved in my research project about online dating that I had to with a small group. It was a lot and I took a hiatus for several months as this was the busiest semester I had in my studies.
It was also hard because my best friend from high school died in an accident and that was quite a shock. I touched upon this briefly in my wrapup and won't say too much now either, as it still hurts a lot. There are a lot of complicated feelings involved in grief, especially as my friend and I had lost touch after high school and I felt a lot of regrets. I'm still reeling from it, as it crash-landed me in the reality that life can be over any second and you cannot know how much time you have left, so you need to make it count. The unfairness, that such a good, extraordinary person died young breaks my heart.
Favorite Book of the Month 💕
Read More 💕 What I've been up to in May 🌻 It was a weird month
June
Not only was I stressing about my internship and the various deadlines I had to meet for my research project and the papers, due to it being summer I was also melting 😨 My new flat is so much better as it's not directly under the roof, but I simply hate summer, especially the extreme heat that has been happening and made me very tired. I don't know if anyone shares this problem, but I'm so unproductive in summer because the heat makes me feel so exhausted.
I got involved in my internship's therapy group. At first, I just wanted to check it out to get an insight into this project, but the people there were so lovely and before I knew it I was joining in every week. It was lovely to learn more about coping mechanisms, experiences and generally having a very welcoming group. The last picture on the right is from a college we made in one session!
I also got obsessed with Good Omens. Yes, this is a significant June event because I had some really bad weeks where everything was too much and I was so done. But the Good Omens really made me incredibly happy and managed to get me outside of the low point I was at. I started this with the intention to watch it casually, but then I fell in love with the characters and the story so much that it ended up becoming one of my all-time favorite shows 💗 I actually watched it twice this year, which is BIG for me as I never do that.
Favorite Book of the Month 💕
Read More 💕 What I've been up to in June ☀ I'm melting and also I'm stressed
July
"But I'd do it again. I know that now. I'd make that promise a thousand times over and lose her a thousand times over to have heard her play last night or to see her in the morning sunlight. Or even without that. Just to know that she's somewhere out there. Alive." ― Gayle Forman, Where She Went
I was finally FREE!!! Classes ended midway through July and so did my internship. To be honest, it was a relief after months of being busy with so many things in my life. I still was finishing up the last of my papers, but the majority of work was done.
My Internship turned out to be interesting, but not what I was looking to do for a future job. The work they did there is really important, yet not what I want to do all day long for the foreseeable future. It just wasn't a personal fit. I still took away a lot of things from the experience. Sadly, my supervisor and I didn't get along that well. They were nice but had different expectations of me, something that they only addressed the week before I was leaving, so that didn't leave a lot of space to do anything about it. The last talk was a bit awkward because they mistook my introversion and quiet nature for complete disinterest in the internship. I have to admit that this bothered me, as I was doing my best to participate and was always being reliable.
I went on a summer vacation to Zürich! Despite living in Germany, I'd never been to Switzerland, so I decided to take a city trip. It was great to wind down after months of being busy and the warm weather actually excited me, probably because there was a big lake there and I LOVE water. We also went hiking (on a planet trail, that was SO cool), taking a boat trip on the lake, visiting a museum and walking around the city ☀
Favorite Book of the Month 💕
Read More 💕 What I've been up to in July ⛱ Time for a break
August
Most of August was spent finally being on semester break and indulging in everything that I hadn't done much the past month: going out for lunch/breakfast, reading without feeling like I had to be doing something else and generally doing what I wanted without worrying about the work I had to do. I got obsessed with Percy Jackson again and reread the original book and the Trials of Apollo, which was glorious as it put me in such a good mood. I just love Rick Riordan, I adore all of his books without fail 🥰
I also read the most amount of books in August … for the year and ever I think. I read 22 books, prompted by the NEWT Readathon which took pace and made me want to read all the books. That's why I love Readathons: they always challenge me to read more but in a good way!
I also started my 'Getting back into writing' project as I finally got around to preparing my revision and figuring out what I wanted from writing as a hobby. As of now, it's still a work in progress, but I was proud of finally starting to edit my WIP even with it being really hard.
Favorite Book of the Month 💕
Read More 💕 What I've been up to in August ⭐ Editing Crisis & Percy Jackson Nostalgia
September
"Have you completely made up for all the bad things you've done? No. But you keep adding to the good things column. That's all any of us can do." ― Rick Riordan, The Tyrant's Tomb
I was deep in the Editing Cave, as I now had the time to do a lot of revision and also capture my progress in a new post series on my blog (which will return with another update in January). I enjoyed getting back into writing again a lot, as I dove deep into my story and figured out what I want to change and how I envision my perfect book. I used the method Susan Dennard uses for revision and I really liked it!
I meet a friend I don't see very often, so that was very nice as we could catch up and spend some time together. It was sadly only one day, but it didn't work otherwise with our schedules. Nevertheless, we made the most out of the time we had!
I also announced my participation in #FinishUrBookFall, a twitter challenge to finish your draft or revision until December. I liked the idea a lot even though *spoiler alert* I didn't manage to complete my first round of revision. However, I made progress, so I'll call that a win! 💗
I was also struggling to research a Bachelor Thesis topic, even though I was still on break. I stressed out a lot finding the perfect topic because I had no idea what I wanted to do. Future Me finally found what I wanted to do: as of right now, I'm doing research on recovery after work.
Favorite Book of the Month 💕
Read More 💕 What I've been up to in September 🍂 Revision & Research
October
I visited a Cat Cafe with my grandmother! I loved it so much, as I need to get in all the cat cuddles because I sadly don't have any animals. I might even slowly turn my grandma into a cat person! I love spending time with her so taking a trip to another city, visiting the cafe and going shopping was really nice and definitely fun!
University started again at the end of the month! It's my last semester which feels so unreal because I swear I just started going to classes and suddenly we're at the very end 😱 I have no classes anymore, as I already did everything I have to (that's why I was writing so many papers last semester), but I was still doing a lot. Now all the time is dedicated to preparing and ultimately writing my bachelor thesis. This gives me a lot of freedom to choose how I spent my time but also goes hand in hand with the responsibility to get everything done and not procrastinate.
I also got SPOOKY. I love October because it brings in Halloween and the possibility to watch mildly spooky stuff (I can't stomach any horror, so I only get slightly spooky). I loved rewatching The Nightmare Before Christmas on Halloween and Hocus Pocus, two of my favorite Halloween movies! In general, I was excited that it was fall again and I could finaööy escape summer, as I love the colder weather so much. It always makes me feel comfortable and at ease. I also started watching The Haunting of Hill House … it's amaungöy done, but I had to stop midway through the first season, as it was too scary at times (even with jumpscare warnings) and made me anxious. I also carved a pumpkin for Halloween and got all the decor up in my flat 🎃
Favorite Book of the Month 💕
Read More 💕 What I've been up to in October 🎃 Spooky Scary Skeletons & Revision
November
I was in full-on prepping mode for my Bachelor Thesis. I was talking to the professor that I'm working with and finalized my research topic. Afterwards, I spent a lot of time researching the topic further, including all the methodical approaches as I have to do a study during my Bachelor Thesis. It was intense, as I wanted everything to be perfect and to show my professor that I'm taking this seriously. I kind of stressed out over it and had some hard mental health weeks with bouts of insomnia, because I couldn't wind down. I'm proud that I managed to work so hard to find my perfect topic, yet I also could get into the habit of taking better care of myself.
Unsurprisingly, I fell out of my Editing Streak. The month started off great. I revised a lot (and got to the 50% point in the first round of revision) but eventually, it got too much with everything else going on. I pressured myself so much and my inspiration was severely lacking as a result. So in the end, I took a hiatus because there was no use revising when I was so busy with my thesis. I didn't want my revision to be sloppy either.
I visited a Cat Cafe again because I loved it so much the last time and as it was the very end of the month we got to see the Christmas Market in the city. The day trip was totally worth it and a nice respite from university and stressing out about everything!
Favorite Book of the Month 💕
Read More 💕 What I've been up to in November 🍁 Revision & Uni Work
December
"Stop punishing yourself for being someone with a heart. You cannot protect yourself from suffering. To live is to grieve. You are not protecting yourself by shutting yourself off from the world. You are limiting yourself." ― Leigh Bardugo, King of Scars
It was my favorite time of the year: Christmas. I love winter so much, it's my favorite season and all the festiveness makes me so happy! I love decorating my flat for Christmas, making festive tea and hot chocolate, eating all the traditional festive treats and of course and consume all the Chrismas media. I participated in several festive-themed Readathons and also watched a ton of Christmas movies. A lot of them were rewatched but there were also quite a few new movies that I loved! I'm usually not a movie person at all, but I make an exception for Christmas movies, which were really the only movies I watched this year. Christmas also meant taking my two-week winter break. I took the week of Christmas off for myself, though I didn't manage to relax as much as I wanted to. Nevertheless, it was mostly nice!
I did work hard on my Bachelor Thesis though. I meet up with the professor at the beginning of the month and we finalized the timetable of my study and when I wanted to start my final project officially. It was a relief to know that I would do the study in January (and not cram it into December) and that I could also start my 11 weeks of Thesis Writing then. That means I'll finish in late March, so the first three months of the year will be intense. I do feel like I have a better grip on everything though.
I announced my own Reading Challenge!! It's the Out of Comfort Zone Reading Challenge 2020 and I did it on a whim because I really wanted to challenge myself to branch out with my reading next year and thought why not share my goals with others if they want to join in! I'm still both proud and nervous, but hopefully, it'll be fun!
Favorite Book of the Month 💕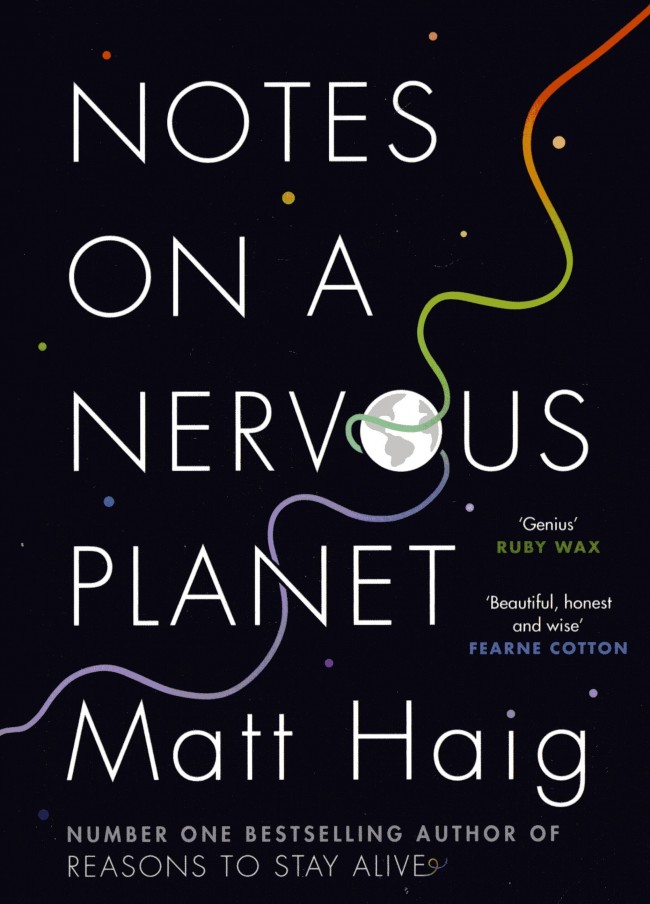 Read More 💕 Post to come on Saturday!
Looking Ahead: 2020
"It's nice to see the world that way sometimes, blurred around the edges like I've snuck to the bottom of the ocean and am staring up at the sun." ― Meg Haston, Paperweight
I was so stressed out about last year but I made it through a very busy year and that makes me proud. It was definitely hard at times (something that I had feared as there was so much to do and lots of anxiety-inducing situations) but in the end, I made it through. I definitely need to start giving myself more credit. I have overcome challenges before and I can do it again. 2020 is not going to be as busy, but important changes are also coming up.
I'm finishing my Bachelor's degree, so the first 3 months are going to be very busy with me writing my thesis. Then I'll have to move home again, as there's a six-month gap until I can start my Master's studies and it's going to be strange to live at home again and not have as much freedom (especially as I live in a small village with bad public transport). Applying to Master's studies and then eventually having to move to a new city is also on the horizon (with my degree it's hard to get into a Master course as we had a different system at my university, so I'm praying I get into a University at all). Weirdly it's not stressing me out (I have no idea what I want to do job-wise, so I'm hoping for some more time to figure it out during my Master's) though big things are happening. I've also kept far away from the 'end of the decade' panic (though congrats to everyone who accomplished amazing things and all the love for those who's accomplishment it is to have survived at all), as 2020 is just another new year for me. Let's hope it's a good one 💕
Life
Fix my sleep schedule 💤 because it's so bad right now. I'm going to bed too late and then sleep in, so I want to adjust that though I'll never be a morning person. But just going to sleep a bit earlier and waking up refreshed would be great.
Practice all the self-care. This means keeping up with doing yoga, winding down with coloring books more often (I love it so much, but rarely do it as I'm always so focused on being #prodctibe') and doing more basic self-care like moisturizing my face and taking all my vitamins.
Bookish
Read 65 Books 📚 This is my reading challenge every year without fail, it's manageable and relaxing as I don't have to stress about my reading habits.
Allow myself to write shorter reviews 📝 I'm so bad at keeping up with review due to reading a lot and writing lengthy reviews. I want to allow myself to write shorter reviews and not feel like I have to write super long ones.
Keep up with my own Out of Comfort Zone Reading Challenge 💕 I'm SO hyped about hosting this and hope to share my updates on Twitter, the Blog and read many books for my own challenge!
Writing
Finish 1st Round of Edits of WIP Intoxicated ✒
Outline the sequel 📕
Brainstorm a new project 👀
Participate in Camp NaNo 💗
How was your 2019? What were your favorite moments, shows, movies and accomplishments? 🎇