Hello fellow bookworms 🌷 When I saw that the Pondathon would be a thing, I knew I had to join, Bachelor Thesis or not! The latter is the reason I didn't plan on doing Readathons until the due date, as I didn't want to put pressure n my reading schedule. However, the Pondathon (hosted by the lovely CW @ thequietpond) immediately captured me and as it's a longer Readathong (it runs from January 24th to March 7th), it'll fit perfectly into my schedule and allow for times with a bit less reading 🥰 The Readathon is story-driven Readathon about a threat to the quiet pond and its inhabitants. Together, 5 Teams must work together to defend the pond, meaning that there will be no competition among the teams, instead, everyone is collecting points in a different way to help the overall fight.
CW has crafted a beautiful story for the pond (you can see how much effort went into the preparation) so I highly recommend you check out the Links listed below and read all about the background of the Readathon and how it'll work! 💕 Reading all the introduction posts has truly made me so invested in the story and provided me with a lot of enjoyment among the nerve-racking task of writing my thesis, so I cannot wait to start reading now. Hopefully, the Pondathon can be a source of comfort in the following weeks 💗 Let's get into what Team I'll be joining! 😉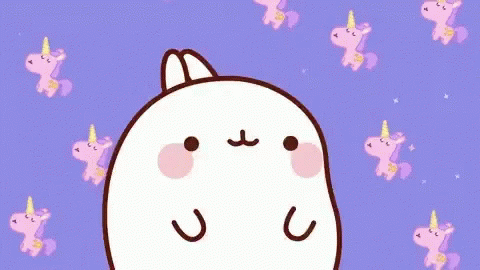 Information about Joining the Pondathon (written by CW and taken from the Pondathon Sign Up Post Template that you can use) 🌷
To join the Pondathon, simply sign up anytime between January 18th 2020 to March 5th 2020.
Create a blog post, bookstagram post, booktube video, Twitter thread, or whatever medium you wish, with '#Pondathon' in the title or your tweet. Share the character you have created and your character card!
Link back to this post so that others can find this readathon and join in.
Share your updates on your blog/bookstagram/booktube and social media. You are more than welcome to tag @thequietpond

or @

artfromafriend

on Twitter or Instagram in all your updates!

We'd love to see all of the beautiful and awesome characters that you create!
Important Links 🌷
I'm joining … #TeamXiaolong 💕🌷
I LOVE how many different teams there are, each focusing on a different way you can collect points, based on what fits best for your schedule and preferences. I decided to join #TeamXiaolong because it appealed to me the most: it's all about reading to your heart's content, collecting points with how many pages you read and how many books you can finish. As Xiaolong is fighting for the pond, that makes me the front line of defense and I'm ready to use my bookworm powers to protect the lovely magical people of the pond 😊
One of the best things about the Pondathon is that I could also create my own characters!! It's truly incredible how many amazing features the Readathon has and it made me so happy to craft my own character with the help of the resources and graphics that were provided by CW!  My Character is Sabrina a magical black cat and witches' familiar, who loves to visit the quiet pond. Her hobbies include napping on old grimoires and spending time with friends 🥰  She's picked up some spells in her magical household and is ready to use them to defend the pond 💕
Books I'll definitely be reading 💕
Of Curses and Kisses (Sandhya Menon) 🌷
The Electric Heir (Victoria Lee) 🌷
Jackaby (William Ritter) 🌷
There are only three books I know I'll definitely be reading in the upcoming time because I haven't made any long term plans due to my thesis writing. However, I have two unread Arcs releases in Early February and Mid-March, so I'll obviously be reading Of Curses and Kisses and The Electric Heir in February to have enough time to get my review up before the release date. Then I already planned on reading a library book I checked out in late January, so Jackaby might be my first read for the Pondathon (and also counts for my Out of Comfort Zone Challenge as it's a mystery historical fiction book) 😄
Books I might end up reading 💕
Becoming (Michelle Obama) 🌷
The Storyteller (Traci Chee) 🌷
How to Make Friends with the Dark (Katherine Glasgow) 🌷
Wilder Girls (Rory Power) 🌷
Salt to the Sea (Ruta Sepetys) 🌷
Bring Me Their Hearts (Sara Wolf) 🌷
These Broken Stars (Kaufman & Spooner) 🌷
In Order to Live (Yeomi Park) 🌷
The Bird and the Sword (Amy Harmon) 🌷
Girl in Pieces (Kathleen Glasgow) 🌷
I've picked out 10 library books (because I won't have their physical selection for much longer once I hand in my thesis in March) that I'll likely be reading in the upcoming months, but this obviously isn't said in stone. Depending on how my thesis is coming along and if some books are checked out I might change my TBR and read other books 😊 I've selected high priority reads that I hope to definitely read, so the Readathon is a great way to get the most out of my library while I still can!
Are you joining the Pondathon? If so, what Team will you be supporting? What books are you planning on reading? 🌷