Hello fellow bookworms ✨ It's time for my favorite Readathon again: The Magical Readathon is back with another Round of the OWL's for the entire month of April 🌺 Participating in this Readathon is always so much fun, from picking my career to choosing what to read for the prompts and writing up my TBR post, I always delight in seeing the Announcement Video go online 💗 This is also perfect timing, as I finished my Thesis now and can do all the reading in April 😊
What are the OWL's?✨
If you don't know, the OWL Readathon is a month-long Readathon hosted by G from BookRoast that has started in 2018 and is now part of the Magical Readathon Series, containing more fun Readathons inspired by Harry Potter. The OWL's are the exams in Hogwarts at the end of 5th class, so the main premise of the Readathon is reading books relating to challenges that are inspired by the classes you can take in Hogwarts! This is an event that is set to recur every year and also includes the NEWT's the exams at the end of the 7th year in Hogwarts, so basically the graduation exams (plus other fun Readathon events!). Like last year, there are career paths you can choose! The idea behind them is that they required different OWL's (meaning different reading challenges that you have to complete) and the jobs also vary in how many books you have to read! This is great, as it's possible for everyone to choose a career that fits their reading pace and interests!
Important Links✨ 
Here is the host's announcement video for all further questions!
Career Path
Attention to Detail – Reliability – Quality over Quantity Attitude
Picking a career was hard because there are so many amazing choices! Last year I was going for Magizoologist (in honor of Newt Scamander 💛) but this year I had to browse the Wizarding Career Guidebook again. In the end, the choice fell between Librarian (super cool take, as it's portrayed as more dangerous and included a Hunt for Lost Tomes) and Wandmaker. The latter intrigued me slightly more for this year as it sounds like such a creative and important craft! If you think about it Wandmakers have to be revered as they make the most important tool of any wizard and often are very specialized in their one passion. That spoke to me so here we are ✨
This time there are also little seminars you can take in addition to the Careers if you want to (you can find them at the very back of the Guidebook) and I choose Animagus Training! This requires OWL's in Arithmancy, Transfiguration, and Potions – the good thing is that you don't have to read additional books if these OWLs are partly represented by your career. E.g. I have to read extra books for Transgigratuon and Potions, as only Arithmancy is already covered by the required OWL's for Wandmaking. Turning into an animal sounds so good, so I couldn't resist, even if it meant two extra books! I also thought about what form my Animagus could take and though a cat sounded fluffy and interesting, I kind of want to say bird, as flying would be amazing 🥰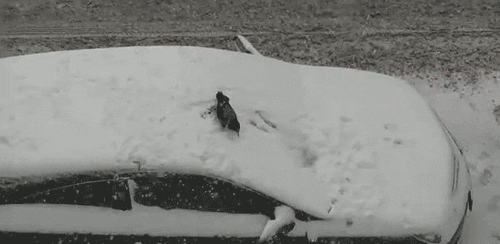 Ancient Runes 💛 Heart Rune: Heart on the cover or in the title
Heart of Iron  (Ashley Poston)
➽ I read two books that could fit this prompt just last month, but I got Heart of Iron in a Black Friday sale last year and I've honestly wanted to read it for so long now. I love Poston's contemporary retelling series and have been anticipating this sci-fi Duology (that is now finished). I remember that the synopsis talked about a robotic/mechanic love interest, so that has kept me intrigued and I'm still here for all the SPACE books because planets and stars are cool ⭐
Arithmancy 💛 The Number 2: a book outside your favorite genre
Defy the Worlds (Claudia Gray)
➽ Here's a prompt that perfectly fits my Out of Comfort Zone Challenge! My favorite genre is Fantasy, but I also wanted to exclude contemporary books, as I do reach for them often. I the end, I was in a sci-fi mood again and remembered that I wanted to continue with the 'Defy' Trilogy! My library is closed down now, but they have the e-book for the sequel, so I still get the read Defy the Worlds. I'm quite excited as the romance definitely was swoon-worthy and I need something romantic and cheesy right now 💕
Care of Magical Creatures 💛 Hippogriffs: a creature with a beak (e.g. birds) on the cover
Serpent & Dove (Shelby Mahurin)
➽ I just got this one for Christmas because WITCHES and the fact that a lot of people have hyped up the enemies to lovers romance. I love a good witchy book with some forbidden romance and honestly, I feel like this could be a lot of fun! I didn't have plans to read Serpent & Dove this soon, but then it perfectly fit the prompt (there's a black bird under the P that I didn't even notice before until someone recommended this book of the prompt 😂) and I was like 'guess this is my clue to read the book now'!
Charms 💛 Lumos Maxima: a book with a (majorly) white cover
Let's Talk About Love (Claire Kann)
➽ I usually prefer more colorful covers, but there are some nice white covered books out there! In the end, I picked Let's Talk about Love, as it's the first book of Claire Kann, who also wrote If It Makes You Happy, a summer contemporary that I enjoyed last year! I've been wanting to read her debut for a while now as it features the coming of age tale of a black biromantic asexual girl and that's a really important story to tell. As I enjoyed Kann's other book I'm sure that I'll love this one as well! 🌈
Herbology 💛 Mimbulus Mimbletonia: title starts with an M
Magic Study (Maria V. Snyder)
➽ Somehow I barely have books that start with M on my TBR (if only My Calamity Jane was out now instead of June), but I have wanted to read Magic Study since early 2016, so it's happening now! I need to reread Poison Study beforehand though, as I read it in 2015 … which is almost 5 years ago now (ah!). I loved the book when I read it, so fingers crossed that I enjoy my reread and the following books of course (I've owned the entire Trilogy for four years now, yet never continued with the series) 🌺
Apart from completing my required OWL's, I definitely want to read even more books, as I have so much more time now! My ambitious goal is to read books for all OWL prompts, making it 12 books in total. It'll be okay if I don't make it, as I'll be focusing on my required TBR above much more than these books, but I think I can read a bunch of books 🥰🌷 I'm honestly excited to get reading again (without feeling guilty for not doing more University Stuff) after working on my thesis for so long, so I have picked out a lot of amazing books down below 💛 I won't be going in-depth here as I already talked about my 5 priority picks and everything else, but I'll be updating you on every book I read over on Twitter! 😊
Astronomy 💛 Night Class: read a majority of a book when it's dark outside
Poison Study (Maria V. Snyder)
DatDA 💛 Grindylows: book set at sea/by the shore 
Dark Shores (Danielle L. Jensen)
Divination 💛 Third Eye: pick a book randomly from your TBR
Red, White & Royal Blue (Casey McQuiston)
History of Magic 💛 Witch Hunts: books featuring witches/wizards
The Scapegracers (Hannah Abigail Clarke)
Muggle Studies 💛 Muggle Perspective: read a contemporary book
Love from A to Z (S.K. Ali)
Potions 💛 Shrinking Solution: book under 150 pages
These Precious Scars (Emily Suvada)
Transfiguration 💛 Animagus Lecture: books with shapeshifting
Beastly Bones (William Ritter)
Are you participating in the OWLs Readathon? What wizarding career would you like to pursue? What subjects would you like to study? ✨