Hello fellow bookworms 🎉 Time for yet another writing update! Compared to how long it took me to do my last update, this came relatively quick, because for once a lot of things happened when it came to my writing progress 😄 With Camp NaNo over now, I have a lot of things to report so this will be a little bit Camp NaNo Wrapup, celebrating me finishing my first (but definitely not last) round of revision and talking about what I plan to do in the next few months! Now that I have more time on my hands, I plan to invest a lot of it in writing and finally tackling this revision step by step 🥰
More Getting Back to Writing Posts
Camp NaNo Wrapup: I finished my 1st revision!
I hit my NaNo Goal of revising at least 50K words ➽ Doing Camp NaNo in April was one of the best things I could have done, because it got me so motivated to continue with my revision, especially after such a long time! I wasn't sure how to get back to writing after taking my months-long hiatus but it worked really well. I was loving doing my revision every day and got into a good habit of doing it mainly in the morning. I have never been a morning person, so I won't get up early, but starting on revising my scenes right after I got my morning coffee was a great idea as it got me a head start. Sometimes I'd also need to write after lunch depending on if I had something to do in the morning, but starting off the day with something that requires a lot of energy worked well for me as I was the most refreshed after getting up 🥰 I'm proud to have revised every day until I finished my revision on April 27th!! Some days were harder than others, but I'm proud that I made it until the end 🎉
I also finished my first round of revision!!! ➽ I had planned on revising 50K words at the least but I always hoped that I would finish my developmental edits and I DID IT!! I'm super proud as this is my first time doing a revision of any kind and I worked hard to not give up when faced with this new task. I definitely think that my second draft is already a lot and I hope you can already see the progress upon a new read. However, despite finishing my first developmental edit (all about fixing big picture stuff like character inconsistencies, worldbuilding, and plot problems) I still have a lot more revision to do! I'll definitely be doing a second developmental edit because I had to rewrite and completely add so many new scenes that haven't been revised at all.
What Happens Now?
What I already did  ➽ I already did some cleanup and organizing after finishing my second draft even though I did give myself some time off after Camp NaNo. It was a very intense month so I needed a short break from working on my story literally every day. Afterwards, I was combining all my Google Documents (both from Camp NaNo and the first part of my revision) into one big second draft, so I had a document complete with all my writing! (I usually had Documents for every day during Camp NaNo and for all of the Scenes too) I also did a very rough Spellcheck in Word because I never have it on during normal drafting. That resulted in a lot of spelling mistakes and errors that kept bothering me, so I cleaned some of them up really quickly, even though I'm not supposed to do in-depth spellcheck, as this comes later when the draft is already more polished.
I also updated my Scrivener Project and copied the second draft into it because I want to revise the third draft in Scrivener instead of doing it in Google Docs as Scrivener makes it easier to have all the files in one place. I also printed the new version of my draft due to the fact that I have to do another developmental edit and will be roughly following Susan Dennard's Revision Guide again. Like last time I went with single-spacing, printing both sides and 11pt Times New Roman, as I didn't want to waste even more paper on this.
Plans for the upcoming months ➽ There is still a lot to be done, so here is a quick rundown of what I plan to do in the future. I'll definitely be updating you on all the progress I make, as I hope to work on my revision in the next months before I have to start my Master Course in Fall!
Go through my printed version again and mark new problems! This is step one of the Revision Guide and I did it last time as well with my first draft. Because so much changed I knew I had to do another complete readthrough and find new problems because there surely are still a lot of issues that need to be taken care of. At least this time I know how I have to go about it, as last time I struggled to find out what worked for me.
Make a second list with revision notes separated into plotline, characters, worldbuilding, and other problems. I did this in Google Sheets last time and transcribed the notes I made on my printed manuscript into a neat, organized list. As someone who likes making notes digitally as opposed to handwriting them, this worked really well and I like having all of it in one file!
Make a new Scene Outline! I used flashcards to make an outline of all my scenes with a quick summary and as so much of the plot changed I need a newly updated outline, meaning that I will mostly start over completely. I was a bit skeptical of this procedure at first, but I learned to love it during revision as I could always track where I was and what was happening in what scene!
Add the new revision notes on post its! I used to write down the revision notes per scene on color-coded post its (depending on if they are plot, character, world or other problems) and I will do it again. It's just so practical to be able to stick the post its on their respective scene card and have all the problems that need to be fixed withing one scene in one place 😊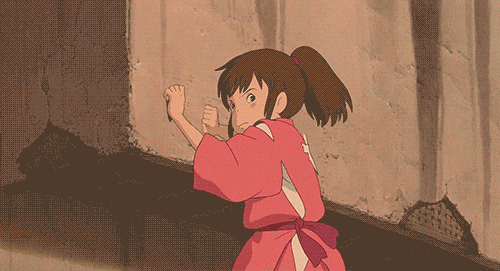 How did Camp NaNo work out for you? How is writing going coming along? If you're not a writer, what is your current personal project? 🎉