Hello fellow bookworms 🌺 It's spring now, so the flowers are beginning to bloom and despite not liking the warm weather at all it's kind of nice (Spring is usually still okay with the temperatures, so I definitely prefer it to summer) 🌸 That makes it the perfect time to do the Flower Book Tag which is an original Tag by Veronika and Sabrina @ wordyandwhimsical who tagged me to do it! Thank you so much for that, I had a lot of fun answering the questions and learning more about the flowers that were featured! 🌷🌼 🌻 🌹 I'm not going to be tagging anyone, but if you like flowers or want to learn more about flowers you are hereby tagged by me 😊
🌸 Roses are traditionally given as an expression of love: what's your favourite romance in a book?
Vikram & Gauri (A Crown of Wishes)
➽ Choosing just one favorite romance was honestly so hard because I ship many things, but the banter between Vikram and Gauri is god tier. One of the things I love most in romantic dynamics is lots of teasing and bantering, as it always makes me swoon the most 🥰Coupled with that Vikram and Gauri start out hating each other as they're from enemy kingdoms and slowly begin to have feelings for each other: all my favorite tropes seem to be combined in them! The chemistry is off the charts and I love fierce girls who can hold their own against snarky boys!
"Vikram's eyes widened. "What's this? Praise from Her Beastliness in the morning? Are you under a curse that makes you friendly before noon? If so, how do we make it permanent?"
🌸 Stargazer Lilies are named for their blooms that face toward the sky: who is your favourite ambitious character?
Victor Vale (Vicious)
➽ Ah yes, time to talk about my problematic favorite Victor Vale again. He is 100% a Slytherin and incredibly ambitious, even back in his college days when he used to be top of his class and honestly one of the star students at Lockland. And also … I mean the whole reason he became an EO is because he was afraid that his best friend would hord all the glory for himself and leave him behind as a mere assistant. Victor being Victor he couldn't let someone else take all the credit, so he spectacularly messed up everything in order to get some superpowers of his own 😂 Victor is an ambitious disaster – we are talking about the person who plotted the perfect revenge for over ten years 😈
"Victor Vale was not a fucking sidekick."
🌸 Peace Lilies are known for being one of the easier houseplants to care for: what is a book you think anyone could love?
The Sword of Summer (Rick Riordan)
➽ I always hesitate to say a book can appeal to everyone as tastes are so different in every reader, but I believe that Rick Riordan's books can appeal to such a wide audience. He's read by kids, teens and adults alike, as his books have such an 'all-age' feeling, meaning that they're enjoyed by so many different age groups. Of course, I have to recommend my favorite series by him – the Magnus Chase Trilogy – as it's, in my opinion, his best work. It's got humor, definitely more diversity than his earlier books and draw on Norse Mythology for a change which was super cool to read about 💕 (I'm still waiting on new stories from this world, I'd love to see some standalone books about the various characters!)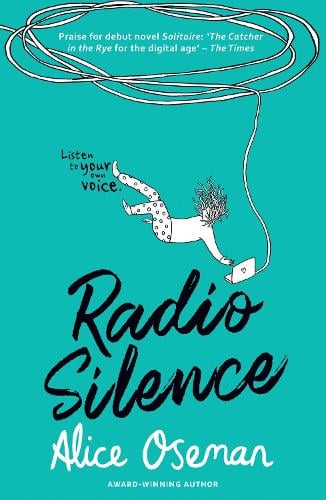 🌸 Chrysanthemums are given on Mother's Day in Australia: who is your favourite fictional mother?
Frances's Mother (Radio Silence)
➽ I just recently reread Radio Silence and got reminded that Frances's mother is simply amazing! She's so supportive of her daughter and both have a very friend-like relationship, meaning that they do a lot of things together like movie nights and are really close to each other. (I'd say that her mom is even a cool mum, as she's pretty chill throughout the book) I always appreciate books that have caring and responsible parents, who have a close relationship with their children and get along with them well. It reminds me a lot of my relationship with my mum, so that's why I related to Frances and her mum so much! 💕
🌸 Spider Plants are easy to propagate: what is a hyped-up book that you love?
The Lunar Chronicles (Marissa Meyer)
➽ I love a lot of hyped-up books, but I haven't talked about The Lunar Chronicles in a while. I love Renegades a tiny bit more (this is your obligatory reminder to go read the series 😉), but The Lunar Chronicles are by far the more popular series. And to be honest, I only check it out because it had gotten so much hype in the community, so when my new library had the books I read all of them! And I really liked them too. I'm normally not a big retelling type, but I loved how every book focused on a different fairytale and put such an interesting twist on the stories ✨ I also loved all the couples and characters so much, as well as the great overarching storyline. So this is an example of when the hype really worked in my favor 😄
🌸 Lily of the Valley is pretty but poisonous: share a book with a beautiful cover that was actually disappointing!
To Kill a Kingdom (Alexandra Christo)
➽ Unpopular opinion incoming, but I sadly didn't like To Kill a Kingdom at all despite all the praise and the really fitting, beautiful cover. Technically this should have had everything I wanted with a great hate to love romance and lots of banter, but for some reason, the characters (and therefore the romance) fell flat for me. I couldn't bring myself to care for the main characters and the plot as well as world-building didn't convince me either. There was a lot of showing and not nearly enough telling for me. So I went from expecting to love this book to force myself to finish it, as I didn't enjoy it at all 😔
🌸 Orchids are one of the oldest flower types known to man: what's your favorite classic novel?
Good Omens (Pratchett, Gaiman)
➽ I decided to mention another classic novel because I don't read many classics and I cannot keep mentioning only A Christmas Carol and Alice in Wonderland, so I found another book that I would consider a classic. That's Good Omens, as it's been around for a while – the book was originally published in 1990. I read this one last year and I really enjoyed it, despite the book being a bit difficult to read. It has a lot of details and descriptions, as well as footnotes that make it a bit hard to take everything in. But it has Aziraphale and Crowley, who are both AMAZING and we have such a cool story in general! I also highly recommend watching the Miniseries, it's EVEN better than the book and a lot easier to understand 💕
🌸 Peonies require lots of care: share a bookish friendship that was caring and supportive!
Darius & Sohrab (Darius the Great Is Not Okay)
➽ I love them!! What I appreciate most about their friendship was how well they understand what the other needs. They are vulnerable around each other and I loved how there was no toxic masculinity, Sohrab and Darius are often touching each other casually and also can cry around the other. Both boys are really different – Darius is more insecure and quiet, while Sohrab is open and warm – but that's why they make such a fantastic duo. The heartbreak of knowing that Darius has to leave for his own home again at some point broke my heart as they have that special one of a kind friendship of deep understanding and love.
"The thing is, I never had a friend like Sohrab before. One who understood me without even trying. Who knew what it was like to be stuck on the outside because of one little thing that set you apart."
🌸 Hyacinths have a sweet, lingering fragrance: what's the sweetest novel you've ever read?
Pumpkinheads (Rowell, Erin Hicks)
➽ I love wholesome graphic novels and this one might not be giving off any spring vibes, but it is perfect to read in fall as it takes place during a Harvest Festival 🍂 I still remember that I had such a great reading experience with this book, I literally sat down and devoured the book one evening when I was cozied up underneath several blankets and it was raining outside 💗 This is obviously a very quick read, and it has got a beautiful art style as well as a great supportive friendship that immediately stole my heart! There is nothing really stressful about this book, which is why it makes for such a great comfort read 🌸
🌸 Tulips are bright, popular, and showy: who's your favorite larger than life character?
Apollo (The Hidden Oracle)
➽ Given that Apollo is (or rather was) literally a god, he perfectly fits the prompt. Even in his less than glamourous new human body he still remains convinced he should be treated like the god he was and constantly complains about his new reality 😂 Apollo is definitely a little drama queen and has a tendency to get arrogant and offended when he's supposed to do things himself, but he is also a lot of fun and grows a lot as a person in the subsequent books. I'd 100% call him larger than life, especially as he's lived through so many events, even though he can't remember a lot of them now.
"It always disappointed me when mortals put themselves first and failed to see the big picture—the importance of putting me first"
Certain type of Water Lilies are difficult to eradicate: What is a novel that has stood the test of time, and remained your favorite through the years?
Fangirl (Rainbow Rowell)
➽ I'm happy to say that there are quite a lot of books that have stayed with me over the years, but the one I still love the most now is probably Fangirl! I bought it in 2014 I think when I was on a school trip to Oxford and we were all buying books in the local Waterstones (as you do when you travel with bookworms). It was a lovely experience as we were all reading the book on our journey and loving it! I still reread the book every year as it's so relatable to me and brimming with fandom and writing love 💗 Fangirl is probably still one of my all-time favorite contemporary books that have become such an amazing comfort read for me when summer turns to autumn!
🌸 Lavender has many uses, from landscaping and food to cosmetics and essential oils: name a book you love that fits in more than one genre!
Jackaby (William Ritter)
➽ Ah, this is the perfect time to talk about Jackaby again (I love gushing about my new faves, again and again 😄), as it definitely fits more genres than I had anticipated! First and foremost it's a mystery story as it's all about a detective trying to solve unusual murders and cases that no one else wants to take on with the help of his new assistant. It's set in 1892 so it also fits the historical fiction genre AND the absolute best thing about the book is that it's also Fantasy as Jackaby himself is a Seer who can detect supernatural creatures and enchantments. Most of his cases are about creatures that the world doesn't think exist and only he can solve with his psychic insight. I love how all genres come together and create this amazing supernatural detective story 💕
What types of flowers do you like?  Is there a book that has stayed your favorite for years? 🌺