Hello fellow bookworms 🌺 As we're all still spending a lot more time at home than usual, I wanted to do the Stuck at Home Book Tag, originally created by Ellyn @ allonsythornraxxbooks. It's a fantastic Tag that has so many great questions that I really wanted to answer and shine a light on things like 'what have I been doing while stuck at home' or 'what books am I most wanting to read right now?' As I only start my Master Course in October, I still have a lot of time left that I'm mostly spending at home, as I currently have no other obligations and am still trying to be careful, especially as I technically don't have to go out much. I'm still making some trips into the city to have a change of scenery, as being cooped up inside all day is nice (revealing my hermit self) but can sometimes be a bit too much. I saw several people do this Tag, so I got inspired to do it as well 💕
Edit: I just saw that Caitlin @ caitlinalthea had actually tagged me  to do the Tag, so thank you for thinking of me! Definitely make sure to check out Caitlin's blog, she's such a lovely person with amazing, well-written posts 💗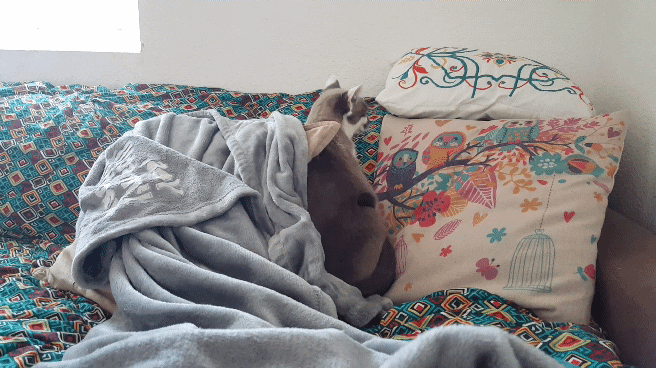 Inspired to do the Tag by …
The Rules
Thank the person who nominated you
Answer all the questions down below
Pingback to the creator: Ellyn @ Allonsythornraxx
Nominate 5+ bloggers you'd like to know more about, to do this tag
1) What are you currently reading?
Deadly Curious (Cindey Anstey) 🌺 Currently reading the Arc for an Upcoming blog Tour 😊
2) What's your favorite "can't leave the house" activity?
To be honest, a lot of my hobbies are indoors so I don't have to leave the house to do them 😂 With that being said, I, of course, love reading as much as I can in general and especially now as it puts my mind off things and helps me escape into other worlds. It's great to escape some of my anxieties for at least a short time and the good news is that we have a porch, so I can even read outside and get a bit of sunlight 🌞 I also love playing games on my Nintendo – mostly the Zelda ones that I have been slowly collecting because they are a great blend of adventure and puzzle-solving! This is another thing that really relaxes me as it makes me focus on something other than my thoughts. Other activities I do are journaling (I have a Planner and Gratitude Journal, I've been keeping the latter to highlight all the good things happening and what I'm currently loving) as well as watching lots of YouTube Videos (I follow a mix of Booktubers, Studytubers, and people who generally do some 'Lifestyle' videos) 😊
Phil's Animal Crossing Videos are everything to me ❤
3) A book you've been meaning to read for forever?
A Court of Wings and Ruin (Sarah J. Maas) 🌺 I have been wanting to read A  Court of Wings and Ruin since 2018, as this is when I binge-read the first two books and got really addicted to them. I wanted to immediately read the third book for some reason it never happened and I kept pushing it back. I actually started reading it for Tome Topple last November, but then life got in the way, so I still haven't read it 😅 I feel like I should have read it back then, because that was when I was most excited about the books and some time has passed now. I still hope to finally read this book this year, especially as more books are probably coming out soon. The 700 pages are a bit daunting, even though this should be a quicker read than most adult books that size!
4) An intimidating book on your TBR?
The Broken Eye (Brent Weeks) 🌺 The most intimidating books on my TBR always tend to be the adult Fantasy ones as they are huge and dense 😅 I love the Lightbringer series but I haven't read past book 2 because it always takes so long and so much effort to read them. I still want to read The Broken Eye even though it's really long (around 800 pages) and I know that it'll take me maybe 2 weeks to get through. As much as I enjoy the worldbuilding and characters, the action scenes can be a bit dense, so this is why I'm still intimidated by the series. I'll maybe make time for it sometime this year, especially as the last book in the series just came out, so I want to  eventually finish all the books 😄
5) Top Three Priority Books on your TBR?
I want to read all the books but here are the ones I'd like to tackle the most! Jackaby has been one of my favorite books of the year, yet I haven't read the series, mainly because I don't want this new favorite series to be over already 😢Nevertheless, now that I own all books, I'm hoping to continue on with Beastly Bones (book 2) as I'm genuinely excited to learn more about Jackaby and follow him and his team along on all of their adventures ❤ Another series I need to finish is the Renegades Trilogy! I actually did a reread of the first two books to prepare for diving into the last book Supernova, but after about a hundred pages I put it down again as I suddenly wasn't in the mood for superheroes anymore. The book was good, but I feared that forcing me to read it now would sour some of my enjoyment, so I'm picking it up again soon 💕 The third book is one that I have been meaning to pick up since last year: The Gilded Wolves. I love Roshani Chokshi's books so much, she's got such a way with words and always manages to create the most vivid and interesting worlds. That's why I'm super excited to finally get started on her newest series! 🥰
🌺 Beastly Bones (William Ritter) 🌺 Supernova (Marissa Meyer) 🌺 The Gilded Wolves (Roshani Chokshi)
6) Recommend a short book.
Quiet Girl in a Noisy World (Debbie Tung) 🌺 I feel like graphic novels are perfect because they are mostly short, quick to read, and comforting to me. I started reading more of them last year but have already read way more than ever before in 2020. I just really love mixing up reading novels with a more visual format, it is really great to keep up my reading motivation. I've loved quite a few graphic novels recently but wanted to highlight Quiet Girl in a Noisy World because it was so relatable to me. It's basically a collection of comics about what it's like to be an introvert in a very loud and extroverted world. As a fellow introvert, a lot of the comics deeply resonated within me and made me feel understood, so if you also tend to recharge during your alone time, I feel like you'll really like this graphic novel! Debbie Tung also has another one called 'Book Love' for all us fellow bookworms 📚
7) Recommend a long book.
The Red Pyramid (Rick Riordan) 🌺 Long books tend to be a bit slow-moving sometimes, so I thought that I would recommend a book with 500+ pages that was more fast-paced and also funny. I barely talk about The Red Pyramid books in comparison to Rick Riordan's other series' so I thought I'd turn things around this time. It's been a while since I read The Red Pyramid but I did read it 3 times in total and every time it's a delight! I love the humor and action that Riordan always has in his books and I really like that this series is not centered around demigods. As much as I enjoy Camp Half-Blood and Co. it was really interesting to see The Red Pyramid involve Egyptian Mythology and feature magicians who could use runes and various other tools to tap into the potential of the gods. I also love the dual narrative between Sadie and her brother Carter as they both have such distinct (and contrasting personalities) that made this book a joy to read. Alongside the fast-moving plot, this doesn't feel like it's 500 pages at all! 🥰
8) Something you'd love to do while stuck at home?
Mostly I'm occupied with all my hobbies but I have been trying to write a lot more, now that I'm done with my Bachelor Thesis and have the energy and time again! I've been doing really well with my revision and even finished the second draft, so now it's unto draft 3 and then some line-edits so I can polish my manuscript even further. I really enjoyed trying out editing (when I've never done it before) and getting back to my story, something that reignited my love for writing 💗 As this question also seems to be getting at something you'd like to try out while stuck at home I'm going to say Catch up some more on Netflix. Apart from watching together with my friend Sandra I still have so many shows that I want to start and I've been bad at making some Netflix Time. So I'm trying to get to the shows that I'm currently excited for the most! Apart from that, I would also love to listen to some more podcasts and maybe do some baking 🍪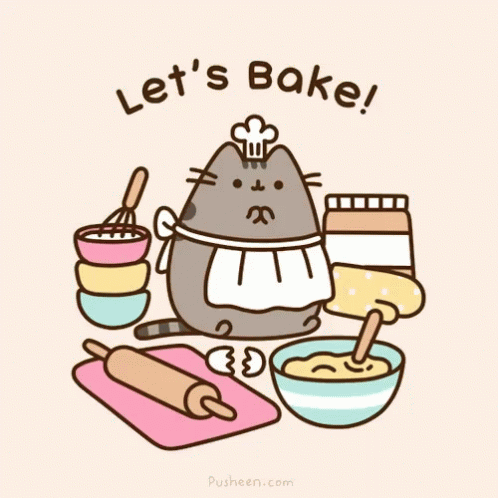 9) What do you plan on reading next?
Let's Talk About Love (Claire Kann) 🌺 Judging by the time this post will go up I'll most likely be reading Let's Talk About Love! It's another book I'm going to be reading for Prideathon and that I feel like I could really enjoy it.  I have been meaning to read Let's Talk About Love for some time now, too! This is actually Claire Kann's debut, but I read her second book If It Makes You Happy first and really loved it, which is why I want to read more books written by her! 🥰 Let's Talk About Love sounds like a great, fast read and has a black asexual main character, so I definitely want to get to it!
What is your go-to 'stuck at home' activity? What books are currently on your priority TBR? 🌺