Hello fellow bookworms ⛅ Is anyone else scared that it's already August?? Time really ceases to have any meaning and we're already almost done with summer. I thought that after finishing my Thesis I would have all the time in the world, but it turns out that the months flew by and now the new semester is already looming on the horizon 😱 At least July was a way better month than June, as my mental health improved, I got back to doing revision, went on vacation and managed to read some great books, so at least that's great progress ❤ This wrapup is slightly late because like I said I was on vacation – meaning no new posts last week – and was itching to post my Readathon TBR first, but here we are 😄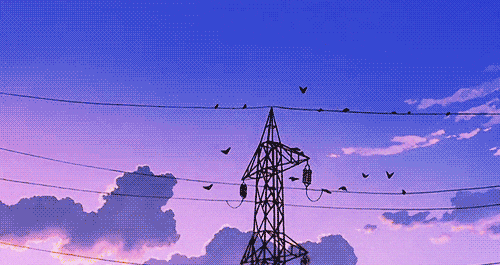 Important Resources
🔄 = Reread 💌 = Library Books 🌈 = Here and Queerathon
🐯 = #YARC2020  ✨= #StartOnYourShelfathon  ⌛ = Digital Arc
July was honestly a good reading month! I read 19 books and managed to chill a bit with my library loans (I managed to renew my online library card, which is also exciting!!). Instead, I reread a couple of books (A Map of Days and the Hunger Games Trilogy and Jackaby!!! Yes I just read it at the beginning of this year, but this series is God Tier!) which was so nice as I love rereading and try to fit it into my Monthly TBR whenever I can 🥰 I also participated in two Readathons, the Reading Rush and the OfftheGrid Readathon. The latter I joined pretty last minute, but it was such a great Readathon, as it's all about staying offline and I really needed that. Usually, I find myself scrolling through Twitter way to often, so it really helped me to stay off social media for the weekend and read instead ❤ Both Readathons definitely boosted my reading and I read a bunch of really great books! I also found a new favorite book after months of not having a new 5-star read which is amazing and honestly makes me so happy! (The Gilded Wolves ftw 💗❤💖)
After not reading as many out of comfort zone books in the last few months, I definitely did better in July! I read 5 books (7 books if you count the Alex + Ada volumes separately) and liked a lot of them, which is always great! I'm hoping to get back on track and read some of the books on my TBR in the following months ❤ In July I read 2 sci-fi books, 2 historical fiction books (one of them a classic, which is even farther out of my comfort zone) and 1 mystery book (2 if I'm also counting A Study in Scarlet)! I also read 3 adult books (Alex + Ada, If We Were Villains and A Study in Scarlet), so that makes me proud as I've been neglecting adult books 😄
The Gilded Wolves (Roshani Chokshi) ⭐⭐⭐⭐⭐ 🌈 🐯 ✨
Alex + Ada Vol 1-3 (Luna & Vaughn) ⭐⭐⭐⭐.5 💌 
If We Were Villains (M.L. Rio) ⭐⭐⭐.5 💌 
A Study in Scarlet (Sir Arthur Conan Doyle) ⭐⭐⭐ 💌
The Sound of Stars (Alechia Dow) ⭐⭐.5 💌 🌈 
I participated in this year's Reading Rush for the first time and actually managed to read 7 books which was incredible! It really boosted my reading and I found many great new books to love 💖
However, I won't be participating in the Readathon next year as there have been many instances of careless and hurtful behavior on part of the hosts. The Group Book was barely promoted by them and in their final live show, they made fun of not having read it. This was incredibly disrespectful, especially as it was a book written by a Black Author. Instead of uplifting Black voices with their platform, the book wasn't given any priority. Their 'apology' also rang a bit hollow to me as well. Even before this incident some of the things they did were a bit iffy to me, which I recognize in hindsight: like the 'reading outside' prompt or how heavily they promote their merch. I liked the idea of a Reading Journal but the fact that it's more of a leaflet (not even a hardcover), covers only the Readathon and still costs 20 dollars didn't sit right with me. I do hope that the hosts take a moment to truly reflect on their actions, but until then there are a lot of other great Readathons and Book Clubs by content creators of colors to support.
1. The Gilded Wolves (Roshani Chokshi) ⭐⭐⭐⭐⭐ 🌈 🐯 ✨
2-4. Alex + Ada Vol 1-3 (Luna & Vaughn) ⭐⭐⭐⭐.5 💌 
5. Felix Ever After (Kacen Callender) ⭐⭐⭐⭐.5 🌈 💌
6. My Heart and Other Black Holes (Jasmine Warga) ⭐⭐⭐⭐ 🐯 ✨
7. A Study in Scarlet (Sir Arthur Conan Doyle) ⭐⭐⭐ 💌
8. The Hunger Games (Suzanne Collins) ⭐⭐⭐⭐⭐ 🔁
9. Catching Fire (Suzanne Collins) ⭐⭐⭐⭐⭐ 🔁
10. Mockingjay (Suzanne Collins) ⭐⭐⭐⭐⭐ 🔁
11. Jackaby (Suzanne Collins) ⭐⭐⭐⭐⭐ 🔁 💗
13. A Map of Days (Ransom Riggs) ⭐⭐⭐⭐.5 🔁 
13. The Conference of the Birds (Ransom Riggs) ⭐⭐⭐⭐.5 ✨
14. The Gravity of Us (Phil Stamper) ⭐⭐⭐⭐ 💌 🌈
15. Girl in Pieces (Kathleen Glasgow) ⭐⭐⭐⭐ 💌 
16. If We Were Villains (M.L. Rio) ⭐⭐⭐.5 💌 
17. Love, Creekwood (Becky Albertalli) ⭐⭐⭐.5 💌 🌈
18. Catherine's War (Billet & Fauvel) ⭐⭐⭐ 💌 
19. The Sound of Stars (Alechia Dow) ⭐⭐.5 💌 🌈 
Favorite Book 💕
2020 #ReadingRush TBR 🌊 A week full of reading fun ⛅ Arc Review: The Extraordinaries by TJ Klune ✨ Superheroes but sadly also Disappointment
⛅ Most Anticipated Releases of 2020 (July to December) 💕 ⛅ How many of my Anticipated 2019 Releases did I actually read? 📚
⛅ Sharing the Blogger Love 💗 #2020BookBloggerAwards ⛅My Physical TBR ⭐ Exposing myself with all the books I haven't read yet 
⛅ Spotlight #1 💖 The Gravity of Us, A Blade so Black & Every Heart a Doorway
For this section of my wrapup I'm linking up with the Favorite Blog Posts of the Month Meme that has been created by Kristin @ kristinkravesbooks to showcase our favorite blogs of the month!
I was doing really well with my revision!!! I was really unmotivated in June, but in July my Mental Health improved by a lot, which also got me back to feeling more inspired and ready to tackle my goals! I basically did all of my second round of edits in the first three weeks of July, despite not participating in Camp NaNo 😄 However, the NaNo spirit seeped into me and I was suddenly on fire, revising 2 scenes a day and later, even more, to be done in time for my vacation in the last week of July! I revised on Scrivener and some scenes actually turned out to be really great. I'm proud that I finally finished this round of revision, and now there are only 2 left! I'll definitely be doing another writing update in August to tell you what exactly I've been doing ❤
I finished doing my Master applications, so now we wait.  I also continued to work on my Master applications and now I'm done, as I applied to all of the courses I was interested in. The wait for answers is killing me though, as so many universities – especially those with early application deadlines – haven't given me any updates. I got a few rejections already, but I knew this would happen, as the Bachelor course I did is a bit different from the usual Psychology course. I have about 10 universities left to hear back from, but it's frustrating to constantly wait for news and be stuck in this place of not knowing what will happen. I'm just hoping for some good news so I can finally plan ahead for my future 🙏 (please send some good vibes!)
I finally went on a week-long vacation! I was so excited that we got another chance at a vacation after our cruise in May being canceled! Of course, we stayed within our country and also choose a less populated area, so we'd be staying safe and also have a more relaxed time. It was so nice to have a change of scenery and routine, it did wonders for my sleeping quality and mental health! I'm already sad that the vacation was over so quickly because I really enjoyed doing other things than usual and being away from constantly worrying about my applications. Here are some of the things we did:
Taking lots of walks on the riverside or in the forest 🌳 (We stayed at a small village in a really quiet area that had a lovely forest and pond)
Visting an Apple Farm 🍎 (The area is famous for having lots of farms full of fruit, complete with little cafés where they sell homemade cakes and also little shops where they sell the local produce. I loved exploring the farms and seeing all the apples grow, it was just so peaceful and amazing to see all the apple trees!!)
Going to nearby towns 🏠 (Most of them weren't that big and while we did a little shopping we also took lots of walks. My favorite was a town that had little badges of book award winners spread out around the area!! They host the particular award for YA books and it was nice to spot some favorites! … but also sad because there were barely any authors of color featured.)
Visiting Hamburg 🌃(This was by far the place with the most people we went to, but as it's my favorite German city, we couldn't resist going. I bought a book because they've got a better English selection, si that was exciting!!! We also went to have tea and dinner – for the only time this week, as we usually cooked at home.)
Going to an outdoor nature reserve 🌲(It's basically like a museum with lots of information about the area in terms of geography, wildlife, and animals but set mainly outside)
Things that made me happy 😊 
Watching so many great TV Shows 📺 My friend Sandra and I finished watching season 3 of Dark and it was phenomenal!! This is one of the most well-plotted and incredible shows I've ever seen and it did everything right. Having such a satisfying but also realistic ending was great! We also watched the new season of Queer Eye which made me so happy, as it's always such a great comforting show to watch!  We're also rewatching Shadowhunters in between our shows and that's another comfort and nostalgia factor ❤
Going on Vacation (see above) 🌊 It was so just so nice to have something to look forward too, which really helped my mental health and I got to have a change of environment!
Taking some lovely walks 🌳 I really underestimated how nice some fresh air could be and I was feeling so relaxed when I was going outside more. Especially getting to a nearby city – walking by the riverside or in parks – was great as it meant a change of surroundings that I desperately needed! My Mental Health was also so much better! 😊
To be honest, I don't have that much planned for August 🌞 I'm back well-rested from my vacation now and will probably catch up on what I missed. I'm also planning on continuing with my revision, this time focusing on line-edits which means working on my writing style, as I've mainly focused on developmental stuff like plot, characters, and worldbuilding now. My plan is to finish line-edits in August and then do the last few edits in September before university starts up again in the fall. I also want to brainstorm a new writing project that I can focus on after I finished my edits 😊
Reading-wise I hope to read some more of the books on my physical and digital TBR so I can catch up on the #StartOnYourShelfaton as I'm doing really poorly with that challenge 😅 I want to tackle some of the books that I have been putting off for a long time and get over my procrastination! I'll still read some library books though, as I have some holds probably coming next month, so that's also very exciting 🥰 Of course, I'll also be doing Readathons, as I can never resist them! Normally the NEWT's would take place in August, but after J.K. Rowling proving again and again how transphobic she is, I'm not going to be participating in a Harry Potter-themed Readathon. The host did 'cancel' the NEWT's, specifically, it means that she still released the challenges if you want to do them, but the Readathon will not be hosted publically and next year the Readathon will return in another, original format that isn't HP based. I'm definitely excited for next year, as I love how creative G is  and I'm really happy that she decided to make her own Fantasy Readathon as of next year, as I always enjoy participating in what she's hosting 😊
Readathons that I'm participating in ❤
Tome Topple Round 12 📗 2 week-long 📗 August 8th to 21st
Series Crackdown Round 10 📚 Month-long special 📚 Announcement Post
What were you up to in July? What was your favorite book this month? I hope you're staying safe ⛅