Hello fellow bookworms 📚 Today I'll be talking about my TBR again and maybe exposing some truths about my Goodreads TBR including how many books I have added and highlighting some of the books on my TBR 👀 If you want to have a look at my physical TBR: I just recently did a little TBR shelf tour and talked about what books I still want to read for the #StartOnYourSheflahon! I'm doing this post with the help of the TBR Tag because it has got some fantastic questions (some of which I altered slightly) for me to answer! Sadly I couldn't find the original creators as their blogs have been deleted.
I'm tagging 💗
How do you keep track of your TBR Pile?
➽ I'm a huge planner so keeping track of my TBR pile and all my other reading stats fills me with genuine joy and anticipation 😊 First of all, I add all the books that I want to read on Goodreads under 'Want to Read' and I also have a 'Maybe' category in addition for the books that I'm still undecided about adding to my TBR! I also keep a Reading Spreadsheet for my general bookish stats, which includes my physical TBR and Book Hauls of 2020! For my physical TBR, I also have a TBR shelf, which isn't even big enough to contain all my books 😂
[TBR Shelf]
Do not look, it's messy 🥺
Is your TBR mostly print or e-book?
➽ My TBR is 90 % print books because I've had way more time to accumulate all the physical books. In comparison, I just got my Kindle for my birthday this year in April, so I haven't head that much time to fill it with e-books 😄 However, with some great e-books deals that I couldn't resist my digital TBR is slowly growing and probably plotting to overtake me if I don't pay attention 👀
A Book that's been on your TBR List the Longest
➽ Well, I still haven't read Magic Study by Maria V. Snyder even though I hoped to do so in April. But I simply wasn't in the mood to reread the first book (which I last read almost 5 years ago, so I need to do that reread) and didn't want to force it. I still plan on finally getting farther into this series, though I'm still a bit nervous that I won't enjoy it as much as I did back then. The first book had some of my favorite characters and a great couple, so I still have hope, especially as I want to read some other books by Maria V. Snyder that I still have on my TBR ❤
A Book that you recently added to your TBR
➽ Once again Marie has me excited for another contemporary book and I couldn't be happier! 💖 My library hold of You Say It First by Katie Cotugno has hopefully already come in by the time this post has gone up, so I can finally read this one! It deals with a girl helping with voter registration and seems to also involve a hate to love romance which starts as a long-distance friendship, which honestly sounds right up my alley and just what I need to put me in a good mood 😊
A Book that's on your TBR because of its beautiful cover
➽ Technically, this is on my maybe Shelf and I don't usually add books just because of the cover, though I do admit that it's a factor that gets me intrigued! The closest book that I could find was Aurora Rising by Amie Kaufman & Jay Kristoff because the cover is stunning and I especially love the stars and constellations 🥰 I'm still undecided on if I want to read this book because I've heard some mixed reviews that make me a bit apprehensive. I loved the Illuminae Files by the same two authors (and Amie Kaufman has co-written two of my other favorite sci-fi books) but this book isn't told in the same unique format, so I'm still not sure how much I would like it!
A Book on your TBR that has the lowest priority
➽ By now I don't have any books on my TBR that I'm not actively planning on reading (which is what the original question was) but I do have those that have low priority and The Warlock by Michael Scott is one of them. I loved reading the series years back when a friend of mine loaned me the first four books, however, I never continued reading them 😅 I still have a soft spot for the book series, especially as book 5 focuses on one of my favorite characters but I just don't think that I'll get to it anytime soon!
An unpublished book on your TBR that you're excited for
➽ I'm choosing a 2021 release for this question, as I've already talked about my most anticipated 2020 releases for the rest of the year on my blog. A 2021 release that I'm very excited about is Happily Ever Afters by Elise Bryant! It's a contemporary book that sounds right up my alley as it's about a fellow writer who's struggling with writer's blog and is trying to recreate her own epic romance in real life in order to finally find her inspiration again! This promises to be super nerdy and releases January 5th, 2021, so I'm definitely looking forward to reading this next year 🥰
A Book on your TBR that everyone seems to have read but you
➽ I'm pretty sure that a lot of people have already read almost all Shadowhunters books, but I have yet to read Lady Midnight by Cassandra Clare. This is going to be the last book of Clare's that I'll read as I'm not a fan of her works and behavior anymore, but still want to give the Dark Artifices chance, as it seems to be a beloved series. To be honest, I don't have high expectations but as so many people like this particular Trilogy a lot and I already own the first book as I got it years ago for my birthday, I'll still be reading this someday 📚
A Book on your TBR that everyone recommends to you
➽ I'm so happy that I'm always getting such great recommendations from fellow bloggers so it was so hard to choose just one book to feature! But recently I've seen a lot of love for The Fifth Season by N.K. Jemisin. This is a book that I'm somehow always seeing around as a fantastic Adult Fantasy and as I want to check out more books in this category I recently got myself a physical copy! 💕 There's a lot of praise on Goodreads and Twitter so I have high hopes for this book and the rest of the series!
A Book on your TBR that you're dying to read
➽ Choosing just one book was so hard because my problem is that I want to read all the books right now but it's not physically possible to do so 😂 That's why I'm choosing a book that currently on my August TBR: Graceling by Kristin Cashore! So many of my bookish friends have loved this one and said that it's got amazing characters and a good romance! In addition, this is one of the most popular Fantasy backlist series that I know of but have never read, so that's why I'm eager for that to change! There are even two more companion novels in the same universe that I can read  💗
The Number of Books on your Goodreads TBR shelf
➽ As of the writing of this post I have marked 323 books as Want to Read with 62 books in the maybe category! Among the 323 books are 35 books I have on my physical and 9 books I have on my Kindle TBR 📚 I'm actually really happy with these numbers, as I've recently done a TBR cleanup earlier his year and gotten rid of lots of books I wasn't interested in and removed some sequels that I had on my TBR for series I hadn't even started yet!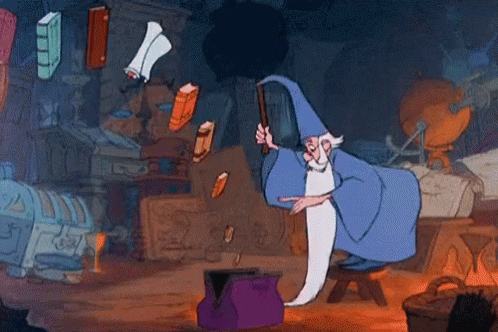 How many books are on your Goodreads TBR? Which book has been on your TBR the longest and which one did you just recently add? 📚