Hello fellow bookworms 🎉 It's time for another writing update! It has been roughly 3 months since I last updated you, I cannot believe it has been so long 😱 It did take me longer than anticipated to tackle this draft as June was so bad for my writing, I barely did anything and afterwards, it has been slow-moving. However, I still did it! The Third Draft is finally complete and I'm really proud that I pushed myself during July to finish the draft and now slowly get back to it after some time off! Please let me know how your writing is going, I would love to hear about your progress 🥰 In any case, good luck fellow writers! 💕
More Getting Back to Writing Posts
I finished my 2nd round revision!
I didn't work on my edits at all in June but somehow finished all of them during the first three weeks of July 😂  I was so determined to finish my new draft in June … but then the bad mental health hit me full force. I already talked about it briefly in my wrapup, but June wasn't a good month for me and left me anxious and also feeling a bit restless and trapped for various reasons. This was not good at all for my creativity, inspiration, and motivation, so I wasn't able to revise anything at all. I tried to tackle some scenes during that time but I could feel myself just pushing through to finish this chore, instead of actually looking out to improve my manuscript, so I stopped. I could feel myself slacking in tackling my list of problems and didn't want a bad new draft that felt forced. In July my motivation returned, as my mental health got better and I was suddenly grabbed by the urge to do all my edits in the first three months of July before I went on Vacation. It seemed to be a daunting task, as I had to do multiple scenes per day but I DID IT!! 🎉 I finished the last scene the night before the vacation!!! Since then I've done a short break to gain some distance from my writing, so I can better edit it in the next round!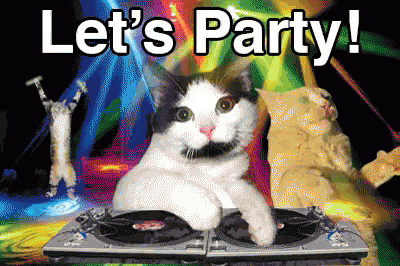 What I did during my revision 💞
Transferred my First Draft (the original one) and my Second Draft (1st Developmental Edits) to Scrivener
Printed and Read through my Second Draft and Marked any new problems I find
Made another Google Spreadsheet detailing all of the problems that needed solving
Created a new scene outline as I did a lot of changes last time
Wrote down the solutions to my problems (separated into character, plot, setting and others like in the previous draft) on sticky notes that I tapped on the corresponding scene cards
Went through all scenes in chronological order and fixed all the problems (which took me the longest to complete as I originally had 39 scenes after the last draft)
Merged a few scenes and tried to even them out, so the wordcounts aren't vastly different
What Happens Now?
It is time for … line edits 😱 After doing two rounds of developmental edits, fixing all the big picture things like world-building, characters, and plot … it's time to dig deeper. The devil's in the details after all 😈 I did some research into the subject beforehand to familiarize myself with what this round of edits means. Line editing is all about fixing your writing style and language that you use at the paragraph/sentence level. You go through your work again, this time, line by line. That means improving your prose by working on tone, vocabulary, pacing, and eliminating confusing or unnatural and cliche phrasing. There are a lot of things to look out for, reconsider, and maybe cut such as excessive use of adverbs or intensifiers, weak adjectives, filler words, or cliche metaphors. It all seems a bit overwhelming, but I'm trying my best to keep in mind all of these important aspects of my writing. I'm also keeping in mind K.M. Weiland's Most Common Manuscript Malfunctions, as the list is full of important things to consider. Editing your own writing style is definitely daunting and I'm nervous because I doubt my ability to truly improve my writing 😅 Compared to developmental edits, this next phase seems vaguer to me with a few guidelines … but ultimately it's up to me to pick apart my writing. We'll see how long this takes me! Hopefully, I can finish before I go to university 🙏
Then the last step before beta readers will be copy edits! They are basically the technical stuff about writing such as grammar and spelling (though I already fixed some of those in-between drafts) and punctuation. I hope this won't take me too long, so I can squeeze it in after my line-edits and maybe find a program to comb my work for any grammatical errors!
How my progress looks like so far (taken from Susan Dennard's Newsletter)
✅ 1 round of Big Picture edits (Second Draft)

✅

1 smaller round of Big Picture edits (Third Draft)
1 round of line-edits (This is the next step!! This will be my Fourth draft)
1 round of copy-edits
1-2 rounds of proofs
How is writing going coming along? If you're not a writer, what is your current personal project? 🎉