Hello fellow bookworms ☀  It's already the end of August again (what even happened this month, time flew by again!?) and you all know what that means for me: time to get ready for fall 🍂👻🎃 This summer was a lot more bearable for me (except for some weeks in August when it was super hot) so I enjoyed reading outside on the porch and soaking up some sunlight, but the majority of me is ready for the colder weather and autumn feels!! Time to drink tea and hot chocolate again without melting, time to soak in the bath with my book again, time to huddle into cozy blankets and sweaters 🥺 I'm also excited to be reading more spooky, atmospheric books soon and cannot wait for all the Halloween Readathons to come later in October!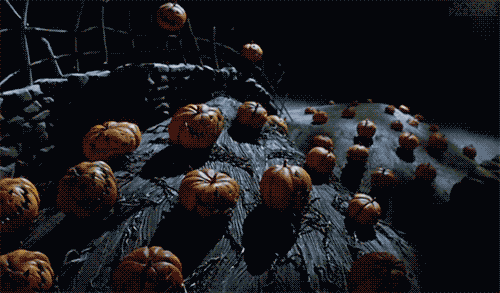 Coming out of my inner pumpkin to finally talk about Halloween again 👻
Important Resources
🔄 = Reread 💌 = Library Books 🌈 = Here and Queerathon
🐯 = #YARC2020 ✨= #StartOnYourShelfathon ⌛ = Digital Arc
I read 12 books in August and had a lot of fun participating in two Readathons: the month-long edition of the Series Crackdown and another Round of Tome Topple! I finally read a couple books from my TBR again (Kingdom of Souls, Beastly Bones, The Will and the Wilds) so I'm slowly catching up with the #StartOnYourShelfathon reading challenge that I've kind of been neglecting this year in favor of library loans. I also found two favorite new books this month, the most favorites since April!! Of course, I loved Beastly Bones – book 2 in the Jackaby Series – because it has my beloved characters and this amazing world I love ❤ Then, I also adored You Say It First, a contemporary book that was recommended to me by Marie, who literally has the best recommendations 🥺💕 So all in all, it was a good reading month though I was kind of feeling a bit slumpy in the last week of the Readathon due to all the new university adulting things I had to do! This Wrapup I've also started including my reviews for the books I read, as I wanted to like them for a while now! As  some books are mentioned several times, I only linked the review the first time 📚
I'm simply not reading as many books towards the challenge like I did in the earlier months of the year, but I read 3 books in August that I liked! One was an adult sci-fi graphic novel belonging to a series that I'm slowly making my way through and enjoying a lot. Another was a fantasy story that very much read as New Adult for me, so I decided to include it here as well! The highlight was of course Beastly Bones, the second book in the Jackaby series which is a mix of mystery, historical fiction, and fantasy! I loved this one just as much as the first book 💞
Beastly Bones (William Ritter) ⭐⭐⭐⭐⭐ ✨
Saga Vol 3. (Vaughan & Staples) ⭐⭐⭐⭐ 💌
The Will and the Wilds (Charlie N. Holmberg) ⭐⭐⭐.5 ✨
It was the Round 10 anniversary for the Series Crackdown so it was a month-long event instead of 10 days! I had a lot of fun reading for the Readathon, though especially towards the end of the month I changed up my TBR and read less than I wanted to. I ended up reading 7 books that could be counted towards the challenge and fulfilled almost all of the prompts! I'm especially happy to finally have continued with the Jackaby series and read Broken Throne – the Red Queen Novella Collection I kept putting off – but I also liked continuing with some graphic novel series 💕
1. Beastly Bones (William Ritter) ⭐⭐⭐⭐⭐ ✨ ➽ Review
2. 10 Things I Hate About Pinky (Sandhya Menon) ⭐⭐⭐⭐.5 💌🐯 ➽ Review
3. Broken Throne (Victoria Aveyard) ⭐⭐⭐⭐ 💌 ➽ Review
4. Saga Vol 3. (Vaughan & Staples) ⭐⭐⭐⭐ 💌 ➽ Review
5. The Tea Dragon Tapestry (Katie O'Neill) ⭐⭐⭐⭐ 🌈 ⌛ ➽ Review
6. Tunnel of Bones (Victoria Schwab) ⭐⭐⭐.5 💌 ➽ Review
7. Kingdom of Souls (Rena Barron) ⭐ ✨ ➽ Review
I was excited to participate in another round of Tome Topple but things didn't go according to my TBR once again 😅 I read 5 books, a reread of the Illuminae series (which was great even the third time around!) and Kingdom of Souls & Broken Throne, two books that were very close to 500 pages 📚 However, I failed to read ACOWAR again. I got about 120 pages into it and then put it down again, because I wasn't that into it. I feel like I should have read this back when I finished ACOMAF because now I've kind of moved on from the characters and writing style a bit. Still, I want to slowly read it over the next couple of months, I just won't binge-read it.
7. Illuminae (Kaufman & Kristoff) ⭐⭐⭐⭐⭐ 🔁 ➽ Review
8. Gemina (Kaufman & Kristoff) ⭐⭐⭐⭐⭐ 🔁 ➽ Review
9. Obsidio (Kaufman & Kristoff) ⭐⭐⭐⭐⭐ 🔁 ➽ Review
Broken Throne (Victoria Aveyard) ⭐⭐⭐⭐ 💌
10. You Say It First (Katie Cotugno) ⭐⭐⭐⭐⭐ 💌 ➽ Review
11. Loveless (Alice Oseman) ⭐⭐⭐⭐.5 💌 🌈 ➽ Review
12. The Will and the Wilds (Charlie N. Holmberg) ⭐⭐⭐.5 ✨ ➽ Review
Favorite Book 💕
The Bookish Baking Tag 🍪 feat. my opinions on baked goods ☀ Reading Challenge Checkin 📚 Here&Queerathon, YARC, LibraryLove & StartOnYourShelfathon⭐
☀ August Readathon TBR's 📚 Series Crackdown & Tome Topple ☀ Review: The Gilded Wolves by Roshani Chokshi 🐺 Paris, Magic, and Banter
☀ The TBR Tag 📚 Giving you a glimpse at my Goodreads TBR 👀 ☀ Review: Beastly Bones by William Ritter 🦴 A paranormal field day ☀ Getting Back to Writing #7 // Finishing the second round of Revision!
For this section of my wrapup I'm linking up with the Favorite Blog Posts of the Month Meme that has been created by Kristin @ kristinkravesbooks to showcase our favorite blogs of the month!
I got accepted for a Master's program!!!!!! SCREAMING!!!! I was honestly tired of all the waiting to hear back from the universities I had applied to because I got a fair amount of rejections. But then I got accepted to my top choice university!! I'm so grateful that it worked out so well and that the first acceptance I got was from the university that was on my #1 spot anyways 💕 But as happy as I am, I'm also terrified 😥 I have so many things to organize now (especially finding a flat, please send some good vines) that I know where I'll be studying and it's very overwhelming. I don't know anyone in the city I'm moving to (my main support system being farther away now) and I'm not sure how to connect with others with COVID still going on. At least classes are split between online and in-person, so I hope everything goes well 🙏
I posted a writing update … but didn't do much revision – again. I was feeling very refreshed after my vacation at the end of July, so I started August great. I don't have that much to report except for the acceptance letter, but the month was quiet and good. I prepared for line edits and finally updated my progress on the blog, but the last two weeks I've even too preoccupied with apartment hunting and preparing for university to tackle line edits. I'm sad that I haven't even started, especially as in the future classes will take up a lot of my time again. However, I'm doubtful about my ability to edit my own writing style and make it better, so that's why I struggle to get started. Hopefully, I can tackle this in September! 📝
Things that made me happy 😊
Watching so many great TV Shows 📺 My friend and I watched the last episodes of Lucifer Season 3, then the fourth season, so we could finally watch the first part of the newly released fifth season! Lucifer is one of my favorite comfort shows so watching it again was amazing and made me so happy 💕 I also finally picked up watching Trollhunters again. I watched the kind of sequel 3 Below first – I adore that show so much! – but before being able to watch the new Wizards show – all shows are connected somehow – I needed to watch the first show. Trollhunters is definitely fun, though not my favorite of the Tales of Arcadia franchise. 
Participating in Readathons 📚 Like I said, I did the Series Crackdown and Tome Topple Readathon this month. I was super excited for my TBR – though it did end up changing – so I started off the month feeling really motivated to read!
Visiting a volcano park with my family 💥 I didn't do too many exciting things this month, but I did make a little day trip with my family to a cool volcano exhibit which was super interesting! As a child, I used to be obsessed with learning about volcanos, so this was a nice trip down memory lane 🥺
The Fall Content is incoming!!! One of the most exciting things of September is finally working on autumn-inspired content for my blog again. I LOVE writing seasonal posts for winter and fall, so I'm super excited to do all the Tags and themed recommendation posts 🍂💞 I love that the weather is now getting colder and I can do the things I love the most: cuddling under blankets with my books, drinking tea and taking a nice bath! I won't be joining any Readathons in September, as I want to take things a bit more slowly and there weren't any I was 100% interested in signing up for.  I will however be participating in #goodreadance2020 (see below)! I'll just be reading as much as I want and planning upcoming content (I'm currently working on setting up some posts for later in the year, as I have no idea how much time I'll have when my Master's program stars) 🎃 I'll also continue apartment hunting and planning for the move to my new city and the Master's program at my new university! It's still a scary prospect, but being as prepared as I can always calm me down and provides me with a good plan for this big change.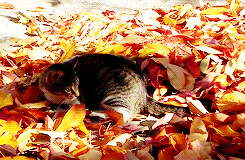 Goodreads Spring Cleaning Challenge 🌷 #goodreadance2020
When I saw that Shealea was announcing a Goodreads Spring Cleaning Challenge for the whole month of September, I was super excited!! I love organizing and planning things, so this sounded right up my alley! The idea behind the challenge is to clean up your Goodreads shelves and update/change everything that you've been wanting to do for a while. For more information (including how to sign up and what other challenges you can take on) please read Shelea's announcement post on her brand new blog 🌻a
My Goals for the Challenge 💕
Clean out my Goodreads Shelves again (I did this already this year, but I like to go through my Want to Read Shelf regularly and remove any books that I'm no longer interested in reading. If I'm still unsure about a book it moves to my Maybe Shelf, which I also need to clean up)
Unhaul any physical books I no longer want (I have some books that I simply no longer want to read and I'm being bold this time. I'll be unhauling books that no longer spark any joy or interest in me and see if I can get them to someone else. Some books I might do a Try a Chapter for, to see if I still want to keep them)
Format and Edit my old reviews (In 2020 I did a new format for my Goodreads Reviews which I love, but I only got around to editing my old 2019 reviews into it. 2016-2018 still has reviews in the old format and I have been wanting to change that. This also includes editing some of my old reviews which are a bit more ranty/snarky as that's no longer a writing voice I want to have for my reviews.)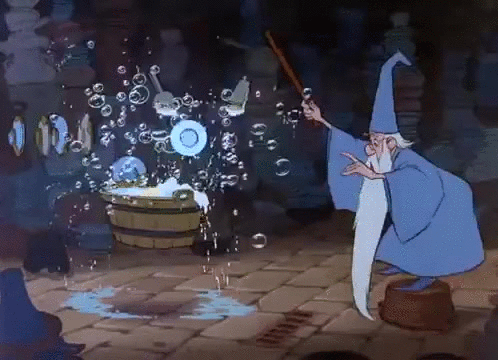 Top 3 Priority Books for September ❤
The Silvered Serpents (Roshani Chokshi) ⌛🌈🐯🌺
Bookish and the Beast (Ashley Poston) 💌
The Reckless Afterlife of Harriet Stoker (Lauren James) ⌛
What were you up to in August? What was your favorite book this month? I hope you're staying safe ☀