Hello fellow bookworms ✨ It's time for another spooky Book Tag!! This one is inspired by one of my favorite Halloween Movies – Hocus Pocus – so I knew I had to finally do it 🎃 I've also included my opinions on the movie characters! If you're looking for a Halloween movie – that truly isn't that spooky – then definitely check out Hocus Pocus, it's iconic 🥰 The Tag was originally created by Katie @ nevernotreading and I won't be tagging anyone as I'm not sure who has even seen/liked the movie. However, if you love Hocus Pocus definitely consider yourself tagged! 🥰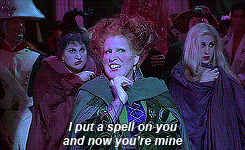 Let's start!!
The Sanderson Sisters ➽ a great Trilogy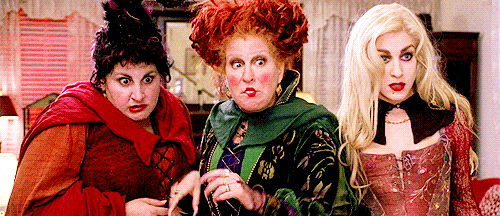 Curseworker Trilogy (Holly Black) ✨ This prompt made me realize two things: a) I love lots of series and duology and b) I haven't finished some of my favorite Trilogies 😅 I do like the Curseworker Trilogy a lot though, especially as it doesn't get a lot of hype anymore compared to The Cruel Prince. Curseworkers is a very backlist series but I personally liked it a lot better than TCP! There is a super interesting magic system, a super corrupt and questionable family, a morally grey main character, and lots of mystery. I binge-read the series last year and it was an excellent decision!
Winnifred Sanderson ➽ A book with a truly evil female villain
😈 Winnifred is honestly so iconic and the perfect evil witch (as well as an exhausted eldest sister)
Queen Levana (The Lunar Chronicles) ✨ The first character that popped into my mind was Queen Levana from the Lunar Chronicles, as I hated her SO much!! Right from the beginning, you can feel how manipulative and sinister she is, only interested in furthering her own goals and pressuring others into being her pawns. The power she holds is making her almost untouchable which only lets her get away with almost anything. I also enjoyed reading the novella Fairest, detailing her origin story. Even back then you could see how she was scorned but also made her own bad decisions, using and hurting people without remorse 😈
Sarah Sanderson ➽ A book that uncannily attracts children
😈 Not my favorite sister but Sarah is also fun to watch, especially as she can be charming when she wants to be
Percy Jackson (Rick Riordan) ✨ This was a bit hard to figure out, so I choose a book that's well-beloved by children: Percy Jackson. I still remember loving the books so much back in the day, though I do think that Riordan's books mostly appeal to all ages, as I'm still reading them now 💕 The only series that feels more YA is The Heroes of Olympus as it's grittier and different craft-wise than his other books! Apart from that, I'm super excited for the potential second chance at the adaption!
Mary Sanderson ➽ A book that is just plain silly
😈 Mary is probably my favorite Sanderson sister as she's so funny and sometimes also a bit silly, which I liked!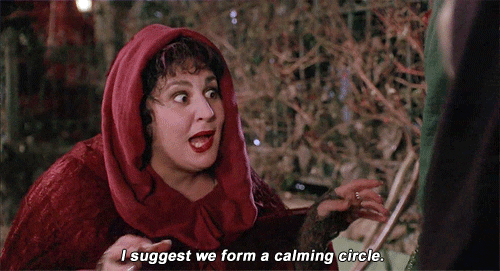 Again But Better (Christine Riccio) ✨ I always hesitate to call an entire book 'silly' but I do have a book that had a lot of plotlines and elements that were silly to me. As much as I wanted to like Again But Better … it wasn't the book I was hoping it would be. There are so many elements here that made me lowkey cringe, like the obvious self-insert of the main character, the constant references to 2011, and most importantly the bizarre magical twist that made no sense to me. I still remember this weird minor character who kept popping up for no apparent reason and was acting so strange, it irritated me so much! I also felt like the characters didn't act their age (they're supposed to be 21) and the main character made so many questionable decisions 😅
Max ➽ A book that is trying really hard to be cool, but doesn't always succeed
💗 I actually really liked Max, sure he could sometimes be a bit difficult, but he had a good heart!
This Cruel Design (Emily Suvada) ✨ For this I chose a book that I enjoyed reading, but that sometimes missed the mark for me. The most notable book is This Cruel Design (sequel to This Mortal Coil, but don't worry I won't feature any spoilers), because it had such potential. There were adventure, new settings, and high stakes that kept me engrossed and excited to keep finding out what happened. At first, I appreciated the many plot twists, but at one point I felt overwhelmed by the constant twists and turns. Personally, I had the impression that the author tried to cram too many shock moments into the book, which felt forced and mostly played for shock value.
Dani ➽ A book that isn't afraid to tell it like it is
💗 Dani's obviously such a cool character! She's Max's younger sister with a big heart and lots of determination!
The Hate U Give (Angie Thomas) ✨ Going with a classic for this one because The Hate U Give is still an incredible book that left such an impact and is an absolute must-read (I definitely have to do another reread soon). It discusses police brutality in the US, everyday racism, privilege, performative activism, and being silenced vs. speaking out. Angie Thomas is a fantastic writer and managed to discuss all these themes while also creating such a realistic protagonist in Starr, who's afraid to speak up, but also feels like she cannot stay silent and get people away with being racist. Similar books that I enjoyed are Dear Martin by Nic Stone and Tyler Johnson was Here by Jay Coles 📚
Allison ➽ A book that's game for adventure
💗 Allison is also such a nice character, who has her own moments of badassery and bravery!
Jackaby (William Ritter) ✨ Not me screaming about this book again … but it fits the prompt so perfectly! Jackaby is full of mystery, the paranormal, and adventure. Especially the Narrator of the book – Abigail – has broken out of society and escaped her parents to finally have her own adventures and join expeditions … yet when things don't work out she arrives in a new town. Upon meeting an eccentric detective who's also a Seer, Abigail gets a second chance at her adventure by becoming his assistant and I loved that so much! There's always so much intrigue in the books and characters who are drawn to dangerous circumstances 😱
Binx ➽ A book series that just won't die
💗 CAT CAT CAT!!!! I love black cats so I love Binx a lot 🥺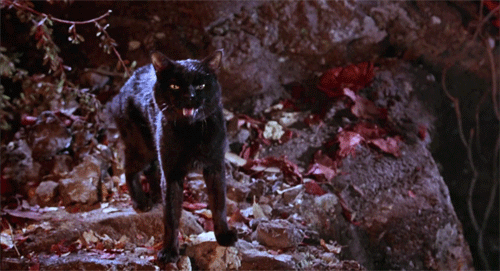 The Shadowhunter Chronicles (Author) ✨ Time for another spicy opinion, but I'm kind of tired of the constant additions to the Shadowhunter world (which is of course my personal opinion and not to say that you cannot still enjoy reading the books). I only read books 1-5 of the Mortal Instruments series and The Infernal Devices Trilogy, but earlier this year I decided to not try out Lady Midnight after all. I still contemplated giving it a try as the Trilogy is well-beloved but I just don't care enough and have other books I would rather read 🍵
Headless Billy Bucherson ➽ A book that's not so bad as people make it out to be
💗 I like how Billy at first is an enemy, but then it quickly turns out he was wronged and makes a good ally!
Wildcard (Marie Lu) ✨ I know that the conclusion to the Warcross Duology was a bit different than everyone expected, but I personally really liked it and quickly got used to the fact that the book turned into a different direction I had not anticipated. So I can definitely understand that some readers were disappointed but I actually liked that Wildcard took a leap and tried out something new and unexpected. It still made for a lot of fun, even if we weren't following along the Tournament storyline of the first book which I had always liked. Still, there were high stakes, good twists, adventure, and a resolution that I really appreciated! (I still wish we had gotten a third book though, as the world of this series is so good 🥺)
Garry & Penny Marshall ➽ A book with a cameo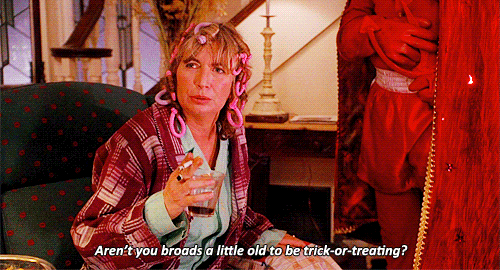 Once Upon a Con (Ashley Poston) ✨ This series consists of three contemporary fairy tale retelling that can be read individually but is all interconnected by the same TV Show (Starfield) they center on! This obviously means cameos of different characters that become main characters in the following book and old characters we already know reappearing in the newest release. You can see characters from Geekerella popping up in The Princess and the Fangirl (one becoming the main character) and there are also characters we know in Bookish and the Beast alongside some new characters! I really enjoy this series for its fandom vibes and seeing so many familiar faces 🥰
Winnifred Sanderson's Spell Book ➽ A book that has a mind of its own.
Here Lies Daniel Tate (Cristin Terrill) ✨ The prompt was a bit harder to interpret but I choose a book with an unreliable narrator as it can make the book unpredictable and so much more interesting, as you never know if the protagonist is telling the truth. Here Lies Daniel Tate was excellent with this as 'Daniel' is such a great narrator, who often pretends to be something he's not. He's truly adaptable and makes use of a missing person case to get the life he always wanted. Throughout the book, we question what he's telling us and in the very beginning he almost had me with his very clever lies 👀
The Black Flame Candle ➽ A book or series you wish you could resurrect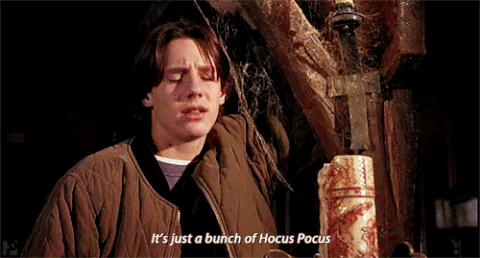 Villains Series (V.E. Schwab) ✨ This was tough as I feel like compared to TV Shows, book series don't get canceled as often. So in the end I went with the Villains series, which has some mighty drawn-out release dates (I was lucky enough to read Vicious only two years back and could dive into the sequel without much of a wait time 😈)! Technically there is supposed to be a third book … but who knows when that will happen as the author is still working on other projects and series, so we might have to resign ourselves to a longer wait time. So I would love to have the ability to resurrect this series SOON and right it 📚
Have you watched Hocus Pocus? Who is your favorite character? What book series would you resurrect? 🎃