Hello fellow bookworms 🍂 I thought October was eventful, but November was even more exhausting and seemed to last forever but also fly by 😅 Moving into a new city, starting my Master program (with online classes) and new restrictions posed a big change. There was so much to do and not enough time to do it. However, there were also opportunities among the challenges, so let's talk about that as well 🥰 Side Note: I'm missing you all so much!! Being away from blogging because of all the work made me realize how much I love doing it 🥺
I'm going to extend my hiatus to December, as I'm still adjusting to university and the workload. I have more posts planned in December as I prewrote a tone of end of the year content that just needs to be edited! I hope to use Christmas break to prewrite a bit more. I also hope to continue to interact, but for the foreseeable future I'll be slower, though I read and reply to every comment 💕 I'll probably hiatus again in January, February and the first two weeks of March, as it's Exam Time then 😅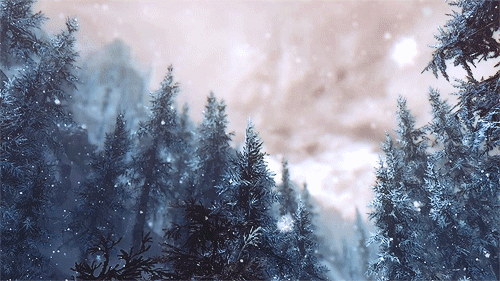 You know what season's finally coming next 🥰
Important Resources
🔄 = Reread 💌 = Library Books 🌈 = Here and Queerathon
🐯 = #YARC2020 ✨= #StartOnYourShelfathon ⌛ = Digital Arc
I read 7 books in October (though it would technically be 9, as I read two books twice). My reading was obviously different from previous months, as there was a lot of change in my life and with the start of my Master program I was busy, stressed and also low on motivation to read much. The three main ways I read were 1) audiobooks (they SAVED me this month & were the reason I read anything at all! I have a much better access to audiobooks now and it makes me so grateful as listening to them during chores & when I couldn't make myself pick up a book helped me immensely!) 2) short books (all the Murderbot Diaries books are novellas and as I also listened to them on audiobook I read them easily & they were also so comforting!) and 3) rereads (I reread Artificial Condition & then read Rogue Protocol and Exit Strategy twice in one month as I was so obsessed with the series 😂) So overall, I'm still happy with my progress, even though I wish I had more motivation to pick up my physical reads (I wanted to read The Dire King before 2021 starts, but I doubt it'll happen 😭).  I hope to pick up my reading routine again next month, as I couldn't bring myself to read in the evening, like I usually do. I was too restless to pick up a book, so I hope that changes in December!
I read 3 books out of my comfort zone, all of them sci-fi as I was on a big space kick this month! ⭐ Obviously, I adored the Murderbot Diaries #3 & #4 and read them both twice as I was so obsessed with this novella series: It has become one of my all-time favorite already, I would highly recommend the audiobooks!! 💕 I also read The Long Way to a Small Angry Planet, another adult sci-fi book but this one is a 500+ tome with a rather slow pace. I still liked it a lot and listened to the audiobooks alongside the e-book: an excellent decision as the audiobook is great! 😊
Rogue Protocol (Martha Wells) ⭐⭐⭐⭐⭐ 💌 🎧
Exit Strategy (Martha Wells) ⭐⭐⭐⭐⭐ 💌 🎧
The Long Way to a Small, Angry Planet (Becky Chambers) ⭐⭐⭐⭐💌 🎧
1. Rogue Protocol (Martha Wells) ⭐⭐⭐⭐⭐ 💌 🎧 (2x) ➽ Review
2. Exit Strategy (Martha Wells) ⭐⭐⭐⭐⭐ 💌 🎧 (2x) ➽ Review
3. Artificial Condition (Martha Wells) ⭐⭐⭐⭐⭐ 💌 🔄
4. Home: Murderbot Short Story (Martha Wells) ⭐⭐⭐⭐⭐ 💌 
5. The Tower of Nero (Rick Riordan) ⭐⭐⭐⭐⭐ ✨🌈 ➽ RTC!
6. Fangirl (Rainbow Rowell) ⭐⭐⭐⭐⭐ 🔄
7. The Long Way to a Small, Angry Planet (Becky Chambers) ⭐⭐⭐⭐💌 🎧 ➽ RTC!
Favorite Book 💕
Review: Skyward by Brandon Sanderson ⭐ Flying, Talking Ships & Bravery 🍂 Never Have I Ever Write Tag 📝 Exposing my writing habits 
🍂 Review: Murderbot Diaries #1 – #4 by Martha Wells 💻 I'm OBSESSED with this novella series
For this section of my wrapup I'm linking up with the Favorite Blog Posts of the Month Meme that has been created by Kristin @ kristinkravesbooks to showcase our favorite blogs of the month!
The start of the new semester brought busy, stressful times 🏡 I had no idea how high the workload would be but it was A LOT more than during my Bachelor studies. This might be because it's a Master course, or at a different university or because of the current situation, I'm not sure. However, I was increasingly getting stressed when things got started with the lectures and seminars. I have 3 exams (I dropped one lecture because a) I hadn't done the topic in my Bachelor degree, b) I didn't like it at all and c) it would have meant so much more extra work) and lots of work each week to do. Especially the online element is challenging as a lot is pre-recorded and to be done individually at home. I miss the whole social aspect of going to seminars together and spending time in the university environment. Obviously I know it has to be this way, but it makes it so hard to build new connections, especially as I also have to juggle all the coursework and general chores. Exploring my university with another classmate kind of broke my heart as it's so nice & just not possible to be there right now 💔 So there are definizely challenges and it also made me sad that blogging and reading had to take a backseat in this introduction phase, as I love them so much 🥺
But!! This was the change of scenery I needed!  🏡 This was a double-edges sword, as things got super stressful with getting SO much out of my comfort zone with university and meeting new people. However, I also felt myself growing a lot and becoming even more independent! Being in a new environment – even though it was hard – helped me get a new perspective again. I finally felt like I had a purpose and routine again, with new experiences and opportunities. There were some lovely classmates who still wanted to meet up and go for a walk (we met one on one and outside because of the restrictions) to chat a bit 💕 I finally got more involved in university – something I missed out on during my Bachelor studies – and joined my faculty to help them out. I also signed up for an online anti-stress seminar, which was a lot of fun and I'm proud that I'm participating so much as I didn't use to do that. It also definitely helped that I like my flat, as online classes still mean I have to spend a lot of time indoors as well.
Things that made me happy 😊
Watching TV Shows to distract 📺 I didn't watch as much as in previous months (as my watchbuddy was also super busy) but we both made our way through The Rain, which is super intriguing so far!! 🌧 And we also rewatched Elf, a perfect festive comfort movie 🎄I also watch Brainchild, an amazing educational show discussing different topics! It's an amazing show that gets you excited about learning and is done in an accessible and fun way!! 💗 I'm so sad that there is only one season, somehow Netflix neither cancelled nor renewed it for some reason. Finally, I finished Trollhunters (Tales of Arcadia), as the episodes are short and good to incorporate into my everyday life 😊
I also started watching Wizards (the third Tales of Arcadia installment) and LOVED it so much!! 💗 Out of the Tales of Arcadia shows, 3:Below was my absolute favorite (it has aliens and was so binge-able), but Wizards got me even more invested! Sadly, it was only set for one season & I need more!! However, there's a movie planned for 2021! This show truly stole my heart and kind of helped me hold on during some tough stressful times 🥺💕
OBSESSING over the Murderbot Diaries! 💕 I loved the first book when I read it but then I got to book 2 right when I moved and needed some comfort. The books are like a warm hug to me and I've now read the first four novellas twice 🥺 They mean so much to me and I highly recommend listening to the audiobooks 🥰
I'm not the target audience of these shows, but I think they're amazing for all ages 💗
Time to get ready for festiveness & end of the year panic! I'm definitely ready for my favorite time of the year: Winter/Christmas!! I sadly won't have as much time for all the festive content, but I hope to watch lots of movies and of course reread my favorite holiday books. I also plan to read some new wintery books and I couldn't resist joining two Readathons!! I picked the Tistheseasonathon, as I loved it so much last year. In addition, I went with a month-long Readathon (the Reindeer Readathon) as it's more relaxed and intense 🎄 Even with all the work and circumstances I hope to feel the Christmas spirit a little bit this year! It's also time to a) the amazing end of the year content (feat. best of 2020 lists and reflections) and b) end of the year panic as it'll be 2021 soon??? Remember last year when we thought this would be the amazing start of a new decade 😅 I cannot believe we have reached the end of the year already, time was so weird this year 😱
Festive Readathons I'm taking part in 🎄
Tistheseasonathon (Nov 3rd – Dec 6th) 🎅
Reindeer Readathon (Monthlong) 🐎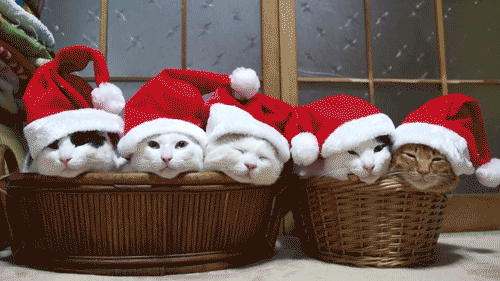 My mood for December 🎄
What were you up to in November? What was your favorite book this month? I hope you're staying safe 🍂