Hello fellow bookworms 📚 It's time for one of my favorite posts of the beginning year: announcing what Reading Challenges I'll be joining in 2020! Just like Readathons, I adore Reading Challenges so much because they are fun (with cool features), boost my reading and foster interact with other readers.  I've done another separate post last week to talk about the TBR for my own Reading challenge, the Out of Comfort Zone 2021 Reading Challenge, so definitely head over if you've missed me talking about my own challenge plans 🥰
I've included some information about the 2021 Challenges I'm joining (please see the announcement post I linked for further information, ) and featured my tentative TBR. All images used (be it banners or extra badges) were made by the Challenge Host(s) that I have linked!! My TBR's are only 3 books long this year as in 2020 the long TBR's overwhelmed me and I didn't get around to most books anyway. You might also see that I've joined some different challenges this year, as e.g. I'm not joining the LibraryLove Challenge again as I'm already using the library a lot and want to focus more on my owned books! Other challenges I participated in last year didn't seem to return this year, so I included some new to me challenges ❤
Quick 2020 Reading Challenge Checkin ✅
I read 165 books out of my 65 book target for my Goodreads Reading Challenge
I barely read anything from my 2020 TBR which is why I won't have one this year 😅
I only read 12 books for StartOnYourShelfathon, but I hope to do better next year✨
I read 32 books for YARC, gaining the Giant Panda badge 💗
I read 46 Books for Here & Queerathon 🌈
I read 85 books for the Library Love Challenge, gaining the highest level: Library Card on Fire 💌
I read 53 books for my own Out of Comfort Zone Challenge, earning the Adventurer Badge 💗
2021 Reading Challenge Index 📚
Goodreads Reading Challenge
#TackleYourTBR2021
#QueerBookFun2021
St. Vladimir's Readalong
Goodreads Reading Challenge 📖
This year my aim is to read 65 Books! This is literally my goal every year because it's attainable for me and therefore stress free ❤ This goes well with my plans to not put too much pressure on my reading this year and just mood read and enjoy books! You can follow me on Goodreads if you'd like to see my progress throughout the year 🥰
Ohhh look at that color!! Really loving it! 💜
#TackleYourTBR2021 📚
I'm happy that I used my library so much this past year and also got access to a digital library with a large collection of ebooks and audiobooks. However, this also meant that I've barely read any books from my TBR and tbh I especially miss reading physical books (though I also like reading on my Kindle) 🥺 I knew I wanted to join a challenge to read more from my TBR, which is why I'm excited to finally #TackleMyTBR in 2021! The challenge is hosted by Kim @ kimberlyfayereads and I like that you can adjust your goal according to how many books you want to read from your TBR each month 🥰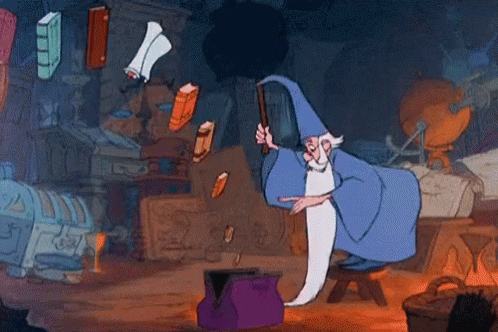 Me attempting to shrink my TBR 📚
How you can join (information provided by Kim) 📚
The 2021 Tackle My TBR Reading Challenge runs January 1, 2021 – December 31, 2021. You can join at any time.
The goal is to read at least ONE book from your TBR every month. It can be an ARC, ebook, audiobook or print – your choice. Any reading is good reading!
If one TBR book a month isn't enough, set your goal higher! Do you think you can read five a month? Ten? Go big or go home! There are some goal levels below if that's your thing.
You don't have to be a blogger to participate. You can track your progress on Goodreads, Insta, Facebook, Twitter, YouTube… wherever you want!
Use #TackleMyTBR2021 on social media.
Feel free to use the banner graphic on your posts and/or social media.
Link up below to declare your intentions.
Tell your friends! [Shortlink: https://ki.mreads.link/tacklemytbr2021] 
Challenge Levels
Back again this year: challenge levels! (Unsurprising to anyone who knows me, they're football-themed.) Pick a level, any level! (These are all based on a 1-5+ books per month average.)
Safety: read 12 TBR books
Blitz: read 13-24 TBR books
First Down: read 25-36 TBR books
Field Goal: read 37-48 TBR books
Hail Mary: read 49-60 TBR books
Touchdown: read 61+ TBR books
And because reviewing is so important, I've added a couple of bonus levels!
Extra Point: review half of the TBR books you read
Two-Point Conversion: review all the TBR books you read
My #TackleYourTBR Goals 📚
I almost wrote #TackleMyTBR TBR but it sounded strange 😂 My goal for this challenge is to read 2 books from my TBR per Month (be it Kindle or Physical), because I know that I likely won't get to more and I don't want to overwhelm myself right at the start. I've picked three physical books that I want to read the most but I'm allowing myself to be flexible! Last year I put all the oldest books on my shelves on my TBR and it didn't really motivate me, so this year I'm switching things up! Here are the three books I want to get to the most right now 💗
The Dire King (William Ritter) 📚
Supernova (Marissa Meyer) 📚
Courting Darkness (Robin LaFevers) 📚
#QueerBookFun2021 🌈
This year I want to focus on reading books with LGBTQ representation again, as I want to make sure that I don't only read from a variety of genres but also make space for diverse books on my TBR! For 2021 I found the #QueerBookFun Reading Challenge, which is hosted by Alexandra @ enthralledbookworm and looks really nice! There is a bingo board and reading templates provided and I cannot wait to join in ❤ You can also find the challenge on StoryGraph!
The Bingo Board (graphic provided by Alexandra) 🌈
My #QueerBookFun TBR 🌈
As of right now, I'm sharing my top 3 books I'm most excited to read for the Readathon 🥰 However, I have a lot more books I'm looking forward to reading this year, it's going to be good! My priority reads are a mix of different genres and formats! I'll be listening to All The Boys Aren't Blue on the audiobook from my library (this is a memoir/nonfiction book), I've recently gotten an eArc for A Dark and Hollow Star (Fantasy & fairies) and I'll be reading Heartstopper Volume 4 (a cute graphic novel) when it comes out in May this year! ❤
All Boys Aren't Blue (George M. Johnson) 🌈 
A Dark and Hollow Star (Ashley Shuttleworth) 🌈 
Heartstopper Vol 4. (Alice Oseman) 🌈 
St. Vladimir's 2021 Readalong 🦇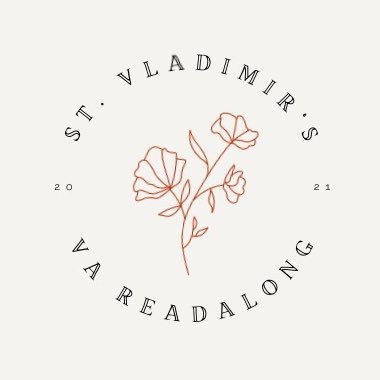 I adored Vampire Academy when I read it back in high school and have been meaning to reread it forever. I never got around to doing it, which is why I was beyond excited to see a VA themed Readalong for 2021!! Each month is dedicated to reading another book in the original Vampire Academy series and then it's moving on to the spin-off Bloodlines series! I never got around to reading the latter, so this is my chance to finally read it. I'm 100% hyped and ready to dive back into the VA obsession from my teen years 🥰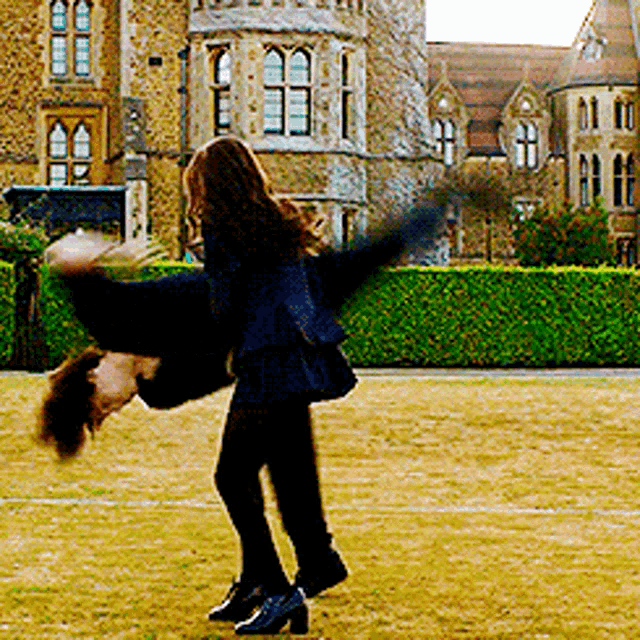 The movie wasn't the best, but I still have a soft spot for it 🥺
How you can join (information provided by the hosts) 🦇
We'll be reading one book a month (ex. Vampire Academy in January, Frostbite in February, Shadow Kiss in March, etc.) and having an end-of-month live show discussion on Trinh's channel. Joel will be joining us for the first discussion, and we hope you can join along! 
Hosts
Content/Trigger Warnings
on-page death, grief, political manipulation, dead parents, car accident,

student-teacher relationship, bullying, betrayal, alcoholism, murdered animals

cutting, suicidal thoughts, addiction 
Readalong Schedule 🦇
January

➽ Vampire Academy (#1) 🔄

February

➽ Frostbite (#2) 🔄

March

➽ Shadow Kiss (#3) 🔄

April

➽ Blood Promise (#4) 🔄

May

➽ Spirit Bound (#5) 🔄

June

➽ Last Sacrifice (#6) 🔄

July

➽ Bloodlines (#1)

August

➽ The Golden Lily (#2)

September

➽ The Indigo Spell (#3)

October

➽ The Fiery Heart (#4)

November

➽ Silver Shadows (#5)

December

➽ The Ruby Circle (#6)
The First Liveshow!! 🦇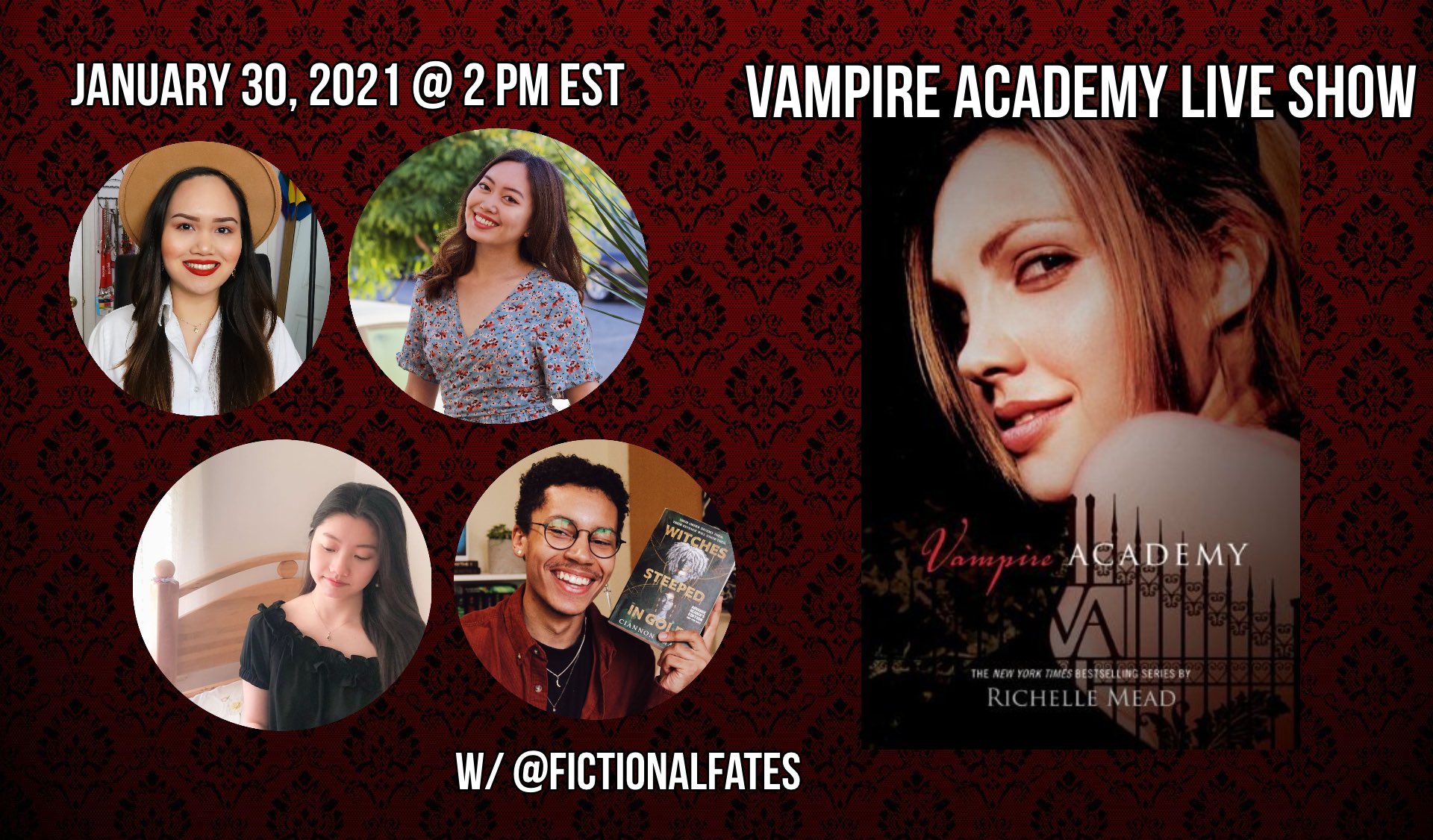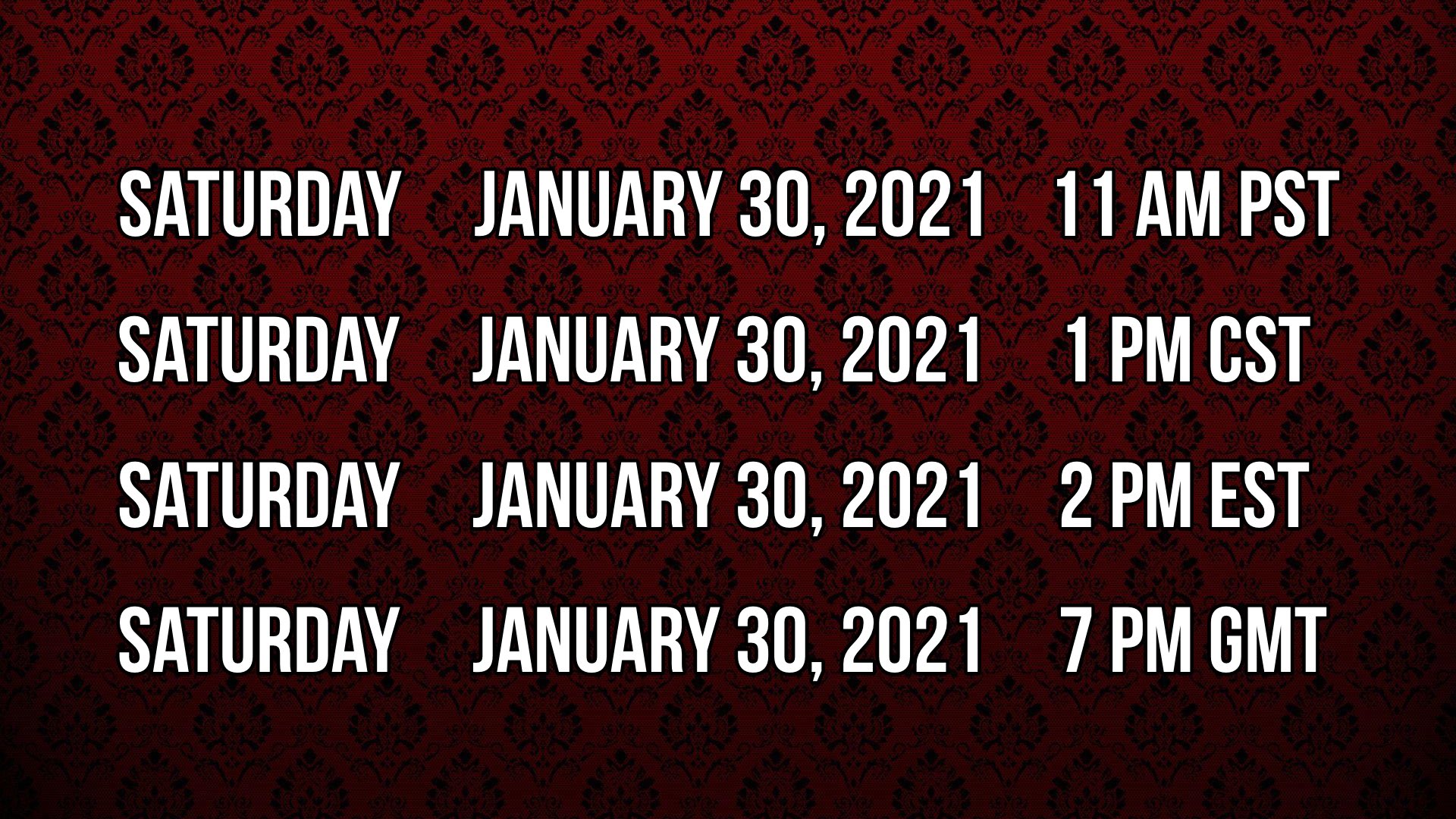 Are you joining any of the challenges I mentioned? If so what is your TBR? What other challenges are you participating in? 📚