Hello fellow bookworms ⭐ It's time for my favorite Tag of the year again! While I'm always surprised that half the year has passed already (how did this happen?? 2021 has still been a weird year) I love reflecting on how my reading has been going so far 💛 It's so much fun to be looking back on favorites, least favorites and other remarkable books of the first six months of the year which is why I'll, of course, be doing the Mid Year Book Freakout Tag again! The Tag was originally created by Earl Grey Books and ReadLikeWildFire (who has since taken down the video though).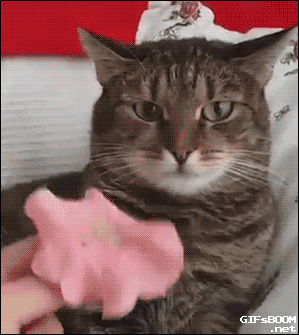 How I feel about the fact that half the year has already passed 
I'm Tagging … 💗
You Might Also Like 💗
Best Book you've read so far in 2021?
The House in the Cerulean Sea (T.J. Klune) ⭐ It was pretty hard to choose a favorite book, but after seeing so much hype, I finally read and loved The House in the Cerulean Sea! I was surprised by how much I loved it and I can say that I'm glad that I listened to the praise it got! The book is such a comforting presence and really drew me in with its lovable, yet flawed characters and the fantastic found family ❤ There's also a gay slowburn romance with so much mutual pining and a bit of angst as well. I had a great time reading this and will definitely do a reread when I need a pick-me-up 🥰
Best Sequel you've read so far in 2021?
Network Effect (Martha Wells) ⭐ I adore the Murderbot Diaries so much and finally had the chance to read Network Effect earlier this year! It's book 5 in the series and the first full-length novel as all the other books are novellas. Obviously I ended up loving Network Effect, as it was fantastic as always and this time we got to spend even more time with Murderbot, its crew and the problems it encounters  ❤ If you love the previous books, this is such a treat 🥰 If you haven't checked out the books, I highly recommend them, as they are SO good!
New release you haven't read yet, but want to?
Lost in the Never Woods (Aiden Thomas) ⭐ I keep saying that I'll get to this, but so far I sadly haven't been able to 😭 I LOVED Cemetery Boys so I have high hopes for Lost in the Never Woods! It is a Peter Pan retelling, which was one of my favorites when I was younger. There are also creepy woods that kids keep disappearing into and a mysterious boy that Wendy thought only lived in her dreams, so this story already sounds perfectly whimsical to me! 
My library has the audiobook so I need to finally place my hold soon!
Honorable Mentions
Fugitive Telemetry (Martha Wells)
Rule of Wolves (Leigh Bardugo)
The Desolation of Devil's Acre (Ransom Riggs)
Most anticipated release for the second half of the year?
Daughter of the Deep (Rick Riordan) ⭐ Rick Riordan has a new book set outside the Percy Jackson Universe coming out and I couldn't be more excited! He's already one of my favorite authors and I'm eager for his next project, it'll be interesting to enter a brand new world! 
Daughter of the Deep is about a renowned academy that offers courses on marine biology, navigation and underwater exploring ~ however there also seems to be a Fantasy element and a Mystery happening as well, so I'm highly anticipating this book!
Honorable Mentions
Under the Whispering Door (T.J. Klune)
All of us Villains (Amanda Foody, Christine Lynn Herman)
Vespertine (Margaret Rogerson)
 Biggest disappointment?
Courting Darkness Duology (Robin LaFevers) ⭐ I love the original His Fair Assassin books, but sadly the spin-off Duology turned out to be a disappointment 😔 I honestly feel like these additional books weren't needed and ruined things a bit instead of telling a compelling story. Courting Darkness was okay, but Igniting Darkness was all over the place and infuriated me to no end. The Duology relies on multiple POVs (unlike the original Trilogy which was single POV and explored a new character each book) which really didn't work here, especially as the author didn't manage to make me care for the new characters 😅
Biggest surprise?
Other Words for Home (Jasmine Warga) ⭐ I listened to Other Words for Home on audiobook and it was such a great experience!! I didn't expect to love it as much as I did, but the audiobook really drew me in. It's one of the best I have ever listened to! ❤ I was also baffled to find out that this is a book written in verse, as there was no indication from the audiobook at all. I really liked this emotional and hopeful story about a young girl immigrating to the US and being faced with prejudice and fitting in. I also loved Warga's My Heart and Other Black Holes, so I cannot wait to read even more by her! 🥰
Honorable Mentions
The Girl from the Other Side Vol 1. (Nagabe)
Favorite new author (Debut or new to you)?
Rachel Lynn Solomon (Today Tonight Tomorrow) ⭐ I picked up Today Tonight Tomorrow on a whim, but it was so much fun! It's a rivals to lovers romance set in the 24 hours before high school graduation and pairs school overachievers Rowan and Neil against each other in a daring game 💘 This was one of my first favorite books of the year and as I loved it so much, I'm eager to read more books by Rachel Lynn Solomon! I got myself the e-book of The Ex Talk and my library just got the author's newest book: We Can't Keep Meeting Like This 🥰
Honorable Mentions
Courtney Gould (The Dead and the Dark)
Newest Favorite Character?
Linus, Arthur & their found family (The House in the Cerulean Sea) ⭐ Once again I'm mentioning The House in the Cerulean Sea, as the characters really stole my heart and the found family dynamic is one of the best I've seen 🥺 We've got Linus who is finding himself in a supportive environment for the first time and falling for the one man he isn't supposed to – Arthur- and getting attached to the children in the orphanage ❤ There is something so wholesome about their little family and I loved that every character had their own issues they were trying to deal with!
Honorable Mentions
Seiji & Nicholas (Fence Comics)
Book that made you cry?
You've Reached Sam (Dustin Thao) ⭐ This is by far the saddest book that I have read this year and it made me tear up a bit 🥺 The story is about 17-year-old Julie who just lost her boyfriend Sam and is trying to figure out how to deal with her grief. It has a magical element, as Julie and Sam can communicate via phone calls, though this just makes it harder for her to say Goodbye in the end. You've Reached Sam comes out later this year on November 2nd, so I recommend you check it out as it was such an emotional and touching story!
Book that made you happy?
Heartstopper Vol 4. (Alice Oseman) ⭐ I immediately thought of the newest Heartstopper volume, as these graphic novels are such comfort reads for me! I got volume 4 for a good price on Kindle (even though it just came out) and read it one sitting the following night, which was such a nice and comforting experience 🥰 I love how the graphic novels discuss mental health, found family/friendship dynamics, how complicated family can be and growing romantic relationships ❤
Favorite Book to Movie Adaptation?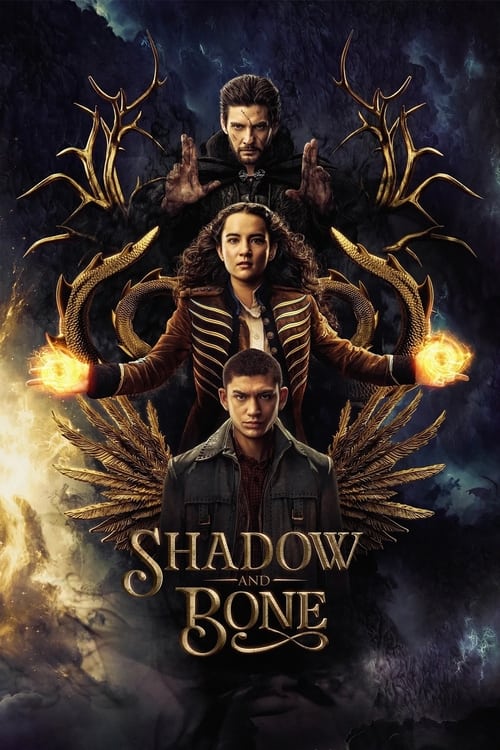 Shadow and Bone!!!! (Netflix, S1) ⭐ Some years I barely watch any bookish adaptions but this year brought us Shadow and Bone!! I think they did a fantastic job with the adaption, it felt true to the source material in tone and atmosphere, but also included some great changes. I loved how the Crows were incorporated already and the casting was amazing as well, everyone played their roles so well! I'm glad this was already renewed for a second season, as I cannot wait to see some of my other fave Grishaverse characters (Wylan & Nikolai) being introduced ❤
Honorable Mentions
The Queen's Gambit (Netflix, S1)
To All the Boys: Always and Forever (Netflix, Movie)

Favorite Review?
I've started writing reviews for my favorites of the year in the format of mentioning their tropes/buzzwords and I have been loving this way about gushing about books 💙
What books do you need to read by the end of the year?
The Dire King (William Ritter) & Bloodlines (Richelle Mead) ⭐ I have SO many books I want to read, so it was very hard to choose. I definitely need to finish reading the Jackaby series though! I keep putting off reading The Dire King because I'm not ready for the story to end! At the same time I really want to find out what happens in the end though 👀 I'll also definitely be reading Bloodlines, as it's the St. Vladimir's Readalong pick for July and I'm finally getting around to starting the Bloodlines series – a spin-off of Vampire Academy 🥰
What is the best book you've read so far? What is a new release you haven't gotten to yet? What books do you need to read by the end of the year?⭐