Hello fellow bookworms 🏖 Once again another month has passed us by and we're already getting closer to the end of the year, which is worrying 😱 August didn't really feel like summer here, which I'm fine with as I'd rather not have such extreme heat like I saw in other countries! I still managed to go on a nice vacation and finally had my semester break! I'm so excited to be doing more content on my blog again and was glad to be able to catch up on everything that I missed during my Hiatus 😊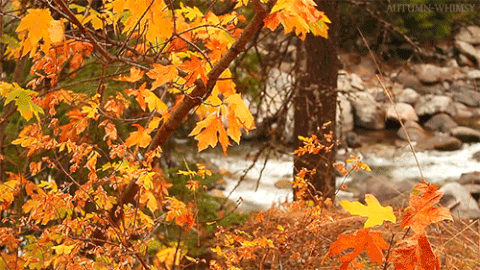 Goodbye Summer … Hello Autumn 🧡
Important Resources
🔄 = Reread 💌 = Library Books 🌈 = #QueerBookFun2021
 😊 = Readalong/Buddy Read 📚 = #TackleYourTBR2021 ⌛ = Digital Arc
I read 10 books in August and luckily I enjoyed all of them! I had a great reading month and it was nice to be able to read without exams and deadlines looming over me 😄 I even found a new favorite book, which was Here the Whole Time ~ a surprise favorite, as this book hadn't been on my radar at all until I picked it up for a Readathon (I'm really glad I gave it a chance!) x Speaking of: I joined the second round of the #ReadFatPositive Readathon, as I liked doing the first round so much! It was a week-long event and so much fun! I read many great books and finished 4 books within the week 🥰 I also enjoyed reading during my one week vacation at the beginning of the month, I find that I can read very well on my Kindle when in the car ~ for some reason I don't get motion sick like with physical books 😊 What I'm very behind on (besides all my overdue reviews) is the St. Vladimir's Readalong. I was supposed to start the Bloodlines series in July and read the second book this August, but for some reason I'm not in the mood for the books at all 😅 I'm still hoping to give them a go – even when I'm not on schedule with the Readalong – but for now I'm concentrating on my September reads!
I read 4 books out of my comfort zone this month and enjoyed all of them! 🥰 The Naturals (YA Mystery), Get a Life, Chloe Brown (Adult Romance) and The KC Warlock Weekly: Accused (New Adult Mystery/Paranormal) were such pleasant surprises and I cannot wait to read more books from these authors! I also read Shipped (Adult Romance) this month, which was a fun summer cruise romance but ultimately something was missing for me, so I gave it 3.5 instead of 4 stars.
The Naturals (Jennifer Lynn Barnes) ⭐⭐⭐⭐ 📚
Get a Life, Chloe Brown (Talia Hibbert) ⭐⭐⭐⭐ 📚
The KC Warlock Weekly: Accused (M.N. Jolley) ⭐⭐⭐⭐ 📚🌈
Shipped (Angie Hockman) ⭐⭐⭐.5 📚
1. Here the Whole Time (Vitor Martins) ⭐⭐⭐⭐⭐ 📚🌈 ➽ Review
2. Get a Life, Chloe Brown (Talia Hibbert) ⭐⭐⭐⭐ 📚 ➽ Review
3. Puddin' (Julie Murphy) ⭐⭐⭐⭐ 💌🎧 ➽ Review
4. Miss Meteor (Kay Mejia & McLemore) ⭐⭐⭐⭐ 💌🌈 ➽ Review
5. The Naturals (Jennifer Lynn Barnes) ⭐⭐⭐⭐ 📚 ➽ Review
6. Amy and Roger's Epic Detour (Morgan Matson) ⭐⭐⭐⭐.5 📚 ➽ Review
7. Nick and Charlie (Alice Oseman) ⭐⭐⭐⭐ 💌🌈 ➽ Review
8. The KC Warlock Weekly: Accused (M.N. Jolley) ⭐⭐⭐⭐ 📚🌈 ➽ Review
9. Big Mushy Happy Lump (Sarah Andersen) ⭐⭐⭐⭐ 💌
10. Shipped (Angie Hockman) ⭐⭐⭐.5 📚 ➽ Review
Favorite Book 💕
Rereading Vampire Academy (10 Years Later) 🦇 ~ #ReadFatPositive Round 2.0 TBR 💗
Review: Fugitive Telemetry by Martha Wells 👀 A Murderbot Murder Mystery ~ 2021 Out of Comfort Zone Reading Challenge 💗 Mid-Year Checkin
Reading Diary: #ReadFatPositive Edition 💗 ~ Magical Readathon ~ Orilium TBR ✨ The Novice Path
For this section of my wrapup I'm linking up with the Favorite Blog Posts of the Month Meme that has been created by Kristin @ kristinkravesbooks to showcase our favorite blogs of the month! 💗
Semester Break & Vacation! I still haven't heard back from my exams (and I'm a bit nervous, especially about my statistics exam, as it was very difficult) but I'm nevertheless enjoying my Semester Break! I'm currently also working on two assignments that have a Deadline in September, but that's okay as I'm not too busy! I'm also back home to spend time with my family and it's really nice to be together again 😊 I also went on a week-long vacation within Germany! We rented a vacation home again and spend the time near a big lake, which meant that I could go swimming once, as the weather got better towards the end of the week ☀ We also visited some blueberry farms in the area, which was so nice as I got to have blueberry cake and waffles 🤤 Other things we did included: going to a bird park (I love birds and it was so informative!), visiting a nearby bigger city (where I bought a book and the first Halloween decor!) and going hiking 🥰
✨ Highlights ✨
➽ What I Watched in August ❤  My friend and I finished the second season of Never Have I Ever (which was even better than the first and now I cannot wait for a next season)! We also watched the first season of The Innocents, which was sadly not renewed so we won't find out  what happens next 😔 I didn't watch anything else (except for YouTube), as I focused more on reading and gaming!
➽ Getting to Relax and! It was so nice not to worry about university and instead do all the things I neglected during exam season! I finally did some Crosswords again and got out my coloring books more often. I also finished listening to The Magnus Archives and yes the finale broke my heart, though I also really liked how things ended! 🥺 I haven't started another podcast yet, as I'm still making my way through the extra content for TMA!
➽ Playing Hyrule Warriors Legends!! I didn't play any of the new DS games that I got for my birthday in April. So basically I didn't touch my DS all this semester even though gaming usually relaxes me! However, I finally got to play Hyrule Warriors Legends when I came back from my vacation 😄 It's a Zelda spinoff game that's more battle-oriented but I got really into it! I love that you can play different characters (and not just Link like usual) and I get really absorbed into the battles, which are fun! I cannot wait to play more of this, as there's also an overarching story 💕
A new favorite Game!!
TIME FOR AUTUMN 🎃 I have been counting down the days until September and I'm very excited for Summer to be over soon! It hasn't been really warm here recently (or all Summer), so I've already slowly transitioned into my cozy, fall mood 🍂 I'm still on my Semester Break for the entirety of September, but I have two assignments to finish and another exam to study for that's due in October 😅 Nevertheless, I want to make the best use of this time, as it won't be too busy and there are still many things I want to do before my third semester starts! First up is the Magical Readathon which returns this September and is one of my favorite events ~ this year it's all new and unique! I'm super excited to get reading (there are so many great books on my TBR) and specifically looking forward to the Magical All-nighter (a 24 Hour Readathon within the main Readathon). I also hope to play more of Hyrule Warriors on my DS, maybe start another Podcast and catch up on some TV Shows (many new seasons are coming this Autumn) ❤
It's Magical Readathon Time in September ✨
In case you missed it, here is my Magical Readathon aka September TBR! ❤
What were you up to in August? What was your favorite book? Any books you plan on reading in this coming Autumn? I hope you're staying safe! ❤