Hello fellow bookworms 🎃 It's my favorite time of the year: SPOOKY SEASON!! I have been reading many spooky books this October and it has been amazing so far. Today I wanted to share some of my own recommendations for spooky/creepy/chilling books that are perfect Halloween reads 👻 I have 8 books for you today that vary in their spookiness but each are fitting for the spooky season in some way. The covers link back to my reviews (which include content warnings) and I have also linked the Goodreads & Storygraph pages!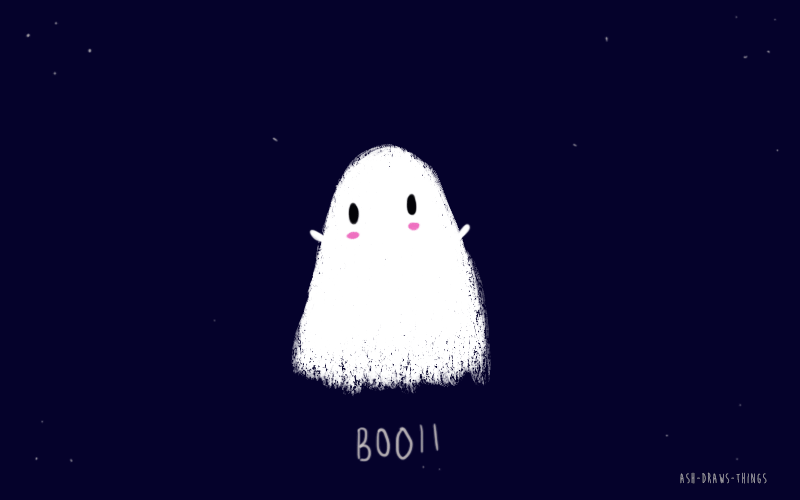 Time to get SPOOKY!
Other great spooky recommendation posts 🎃
 Spookmeter
👻 ~ there are ghosties
👻👻 ~ unsettling/tense
👻👻👻 ~ eerie/creepy
👻👻👻👻 ~ very SPOOKY
👻👻👻👻👻 ~ Nightmare Fuel
Cemetery Boys (Aiden Thomas) 👻
➽ I absolutely loved Cemetery Boys, it became one of my favorites of 2020!! This is a fantastic contemporary fantasy book with lots of spooky and witchy vibes, perfect for October (when I first read it), but also the rest of the year
 I loved all the characters so much and was especially rooting for Yadriel and Julia,! Their relationship is very much a slow burn, but the buildup was so well done and there were so many heartwarming and also heartbreaking moments between the two boys. In general, this book also had a lot of banter and was so comforting for me to read, even though it also touched upon tough topics like Yadriel not being fully accepted as a trans brujo in his community!
What We Devour (Linsey Miller) 👻👻
➽ What We Devour is a Dark Fantasy standalone book and I was fortunate enough to read an Arc earlier this year! I love that this follows Lore, a fantastic morally grey protagonist who grapples with power and sacrifice. The worldbuilding was honestly so unique, twisty and sinister. It's about a door that demands human sacrifice and people called wrought who can use the powers of the demon souls bound to them 😈 I'd say this is a more character-focused, slow Fantasy that focuses on political intrigue and exploring the very complex magic system, but I personally was all here for it! Linsey Miller is truly a hidden gem and I recommend all her Fantasy standalones 🥰
Warren the 13th and the All-Seeing Eye (Tania Del Rio) 👻👻
➽ Warren the 13th and the All-Seeing Eye is an illustrated MG mystery book and I had so much fun reading it this October!! I picked it up because I saw it mentioned on Booktube ages ago and I'm so glad I gave it a shot. The book follows young Warren whose family has owned their hotel for generations but ever since his father died, his uncle has been neglecting it. Even worse, Warren's evil stepaunt is searcing for a mystery treasure called the Eye 👀 (which immediately made me think of The Magnus Archives 😂) I loved the illustrations and the plot so much, it was twisty, clever and had some fun riddles! The characters also had so much heart and I cannot wait to read the other books in the series 🧡
The Dead and the Dark (Courtney Gould) 👻👻👻
➽ I was fortunate enough to get an Arc of The Dead and the Dark, which came out in August 2021! It's a paranormal mystery/horror book about a girl named Logan whose fathers are ghosthunters. This is set in a small-town called Snakebite which has its own secrets and isn't very welcoming. Together with local Ashley, Logan is trying to figure out who killed some local kids and what her Dads might be hiding 👀 I flew through this book as it was SO good and chilling! There's so much suspense and there are many complicated friendships and family dynamics. My heart was breaking at some scenes and I was so invested in Logan's story! 🥺
Our Last Echoes (Kate Alice Marshall) 👻👻👻👻
➽ This is the first of two Kate Alice Marshall books on this last, as she writes fantastic YA horror/mystery books! Our Last Echoes is her most recent work and was released this year. It's a mixed-media story following Sophia who returns to the island where her mother was last seen before her disappearance. Spooky things are going on and she tries to find out the truth. I loved that this featured a character from Rules for Vanishing (see below) and also included snippets of the past, following Sophia's mother and her research team. I didn't think this was as scary as her previous book, but Our Last Echoes was super engaging, twisty and kept me on the edge of my seat the entire time 😱
Small Spaces Series (Katherine Arden)👻👻👻👻👻
➽ I adore this MG paranormal horror series with all my heart!! I discovered it last year and reread the first two books this year as they are perfectly spooky. The third book – Dark Waters – came out this year and I read it just last month! I love that the series is dedicated to following Ollie, Coco and Brian as they battle with an unknown evil called the Smiling Man. Each book is based on a different season (from left to right): Autumn, Winter and Spring (book 4, coming out 2022 will be based on Summer) 🍂 I love how atmospheric the books are, but also how they have so much spook and strong friendship dynamics!
Rules for Vanishing (Kate Alice Marshall)👻👻👻👻👻
➽ This is my favorite Kate Alice Marshall book, as it spooked me so much! Like Our Last Echoes, Rules for Vanishing is told in a mixed media format and follows a group of teens trying to hunt down the local legend of Lucy Gallows. The main character Sara is trying to find her missing sister and embarks on the magical road Lucy follows. Little does she know that it's full of horrors, creatures and ghosts that might kill her before she can find out the truth 😱 This book is so suspenseful and thrilling, it definitely gave me chills multiple times when something scary happened! Some scenes still haunt me and I definitely recommend this book if you want to have a good spook! 👻
Anna Dressed in Blood (Kendare Blake) 👻👻👻👻👻
➽ I read Anna Dressed in Blood ages ago and did a reread this October, in order to read the second and last book! I'm once again reminded by how great this book is! It's straight up my alley and reminds me so much of Supernatural! The book follows Cas, a ghosthunter whose next target is the murderous Anna Dressed in Blood 🩸 He moves around a lot, has a special knife for killing and is secretly hoping to prepare to kill the ghost that took his father. I loved Cas' narration and I also think the secondary characters were great and complex! The plot was gruesome, tense and engaging from start to finish. Especially the end gave me chills!
Have you read any of the Books on my list? Did you like them? What are you favorite spooky/autumnal books? 🎃