Hello fellow bookworms 🎄 It's (almost) my favorite time of the year again: CHRISTMAS! I love doing seasonal reading in December and checking out some festive books – it always makes me feel so cozy and comfortable inside 🥰 I'll be reading mostly wintery and festive books in preparation for Christmas! Luckily, I could join the month-long festive Reindeer Readathon, that I participated in as well last year. For now that'll be the only Readathon I'm joining as I'm still busy with University and I like to focus on just one thing 🎅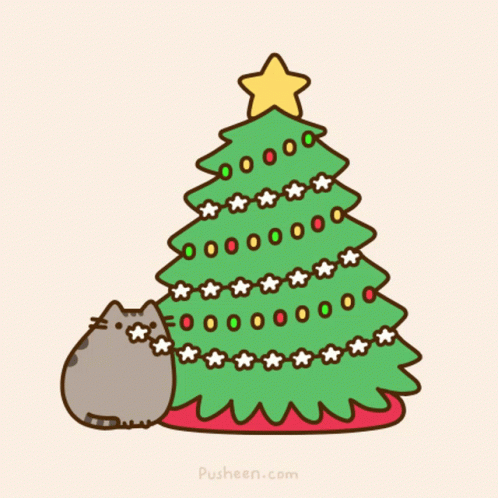 Preparing for the festive season ❤
Information about the Readathon 🦌
The Reindeer Readathon is a Christmas-themed Readathon, happening from December 1st to December 31st this year! I love that the challenges are themed around Santa's Reindeers, that is such a unique idea
 The Readathon also operates with competing Teams that are managed by the hosts. You get your Team Assignment after filling out the form and I got Team Mistletoe, led by Erik!! I like the extra challenge and as the Readathon runs all month, I have more time to read, especially with the Christmas Holiday Break! 
I participated in the Reindeer Readathon last year and it was a lot of fun, so I'm looking forward to December ❤
Important Links 🦌
Teams/Readathon Hosts 🦌
Reading Prompts 🦌
You can find the prompts in this PDF
Here is the announcement video for more in-depth information!
Reindeer Readathon TBR 🦌
Dasher 🦌 A short story (or collection) or novella.
A Christmas Carol 🔄 (Charles Dickens) ➽ One of the only classic stories I have ever liked, I adore this story and reread the book every year! It's a bit tough to understand at first with the dense writing, but the story is rather short and impactful, so I still like it. The classic tale of Scrooge being visited by the three spirits and undergoing a major character change is one of my favorite Christmas stories 
It's also a short story/novella, which is why I counted it towards the first prompt!
Dancer 🦌 A book by one of your favorite authors (rereads count too).
Let it Snow 🔄 (Green, Johnson, Myracle) ➽ Another festive anthology that I reread every year! The stories are all interconnected and take place during a blizzard, so there are lots of snow adventures, a trope I really like 
 My favorite story will always be the first one by Maureen Johnson as it has a cozy feel to it
John Green's story is therefore not my favorite out of all of them, but I still hold a lot of fondness for his older books and I really liked his newest nonfiction book 🥰
Prancer 🦌 A book with a travel element in it (vacation, quest, etc.).
The Christmassaurus and the Winter Witch (Tom Fletcher) ➽ I read the first book The Christmassaurus last year on a whim and I really enjoyed it! It's a MG adventure story about a dinosaur that lives at the North Pole and a young boy who uses a wheelchair becoming best friends 🥰 I was super excited to see that there's a sequel and I saved it to read this year. The Christmassaurus and the Winter Witch also has another fun quest for the two best friends, so it immediately came to mind for this prompt!
Vixen 🦌 A book that has recently caught your eye.
The Girl Who Saved Christmas (Matt Haig) ➽ Around Christmastime I'm always keeping a look out for all the festive books! I loved reading A Boy Called Christmas last year and was pleased to discover that there are a lot more companion books in the series! The next one is The Girl Who Saved Christmas and I'm hoping that it will be just as charming and great as the first book 🥰 I'm just trying to read as much Matt Haig books as possible, he's just a really great author!
Comet 🦌 A 5-star prediction.
Wundersmith: The Calling of Morrigan Crow (Jessica Townsend) ➽ I read Nevermoor back in September and it was such a charming, whimsical Middle Grade! Since then I have been thinking about this book often and even raised my rating to 5 stars because I enjoyed it so much 💕 So when I saw the hardcover for the sequel super cheap I ordered it and decided that December is the perfect month to read it! I'm definitely hoping that this will continue to be a 5-star series 🥰 BONUS POINTS FOR: Christmas Star 🎧 A book over 500 pages.
Donner 🦌 A book with green or red as the primary color on the cover.
The Twelve Days of Dash & Lily (Levithan & Cohn) ➽ So uhm this was also on last year's Reindeer Readathon TBR and I didn't end up reading it 😂 To be fair, I was really trying to read the Dash & Lily sequel but my library hold only came in after Christmas, so I postponed it to this year! I liked the first Dash & Lily book (though I prefer the Netflix adaption, that dropped last year) and really want to see how the series continues 🥰 BONUS POINTS FOR: Christmas Lights 💻 Read an ebook.
Cupid 🦌 Take a shot at reading a new author.
Sugar and Spice Series (Eli Wray) ➽ For some reason this prompt was harder as most books on my festive TBR are either rereads, sequels or by authors I've already read from before. In the end, I membered that I had gotten the Sugar and Spice novella series on Kindle and now is the perfect time to read it 🍪 I don't know too much about it, just that it centers nonbinary characters, is festive and I think has some sweet romance as well! This seems like the perfect cozy novella series to devour in one afternoon 😊
Blitzen 🦌 Choose at least 3 books and have one chosen randomly to read (for example, rolling a die, an online poll, your pets choosing etc.).
Winterhouse (Ben Guterson)
The Polar Bear Explorers' Club (Alex Bell)
The Bear and the Nightingale (Katherine Arden)
➽ I always love prompts like these as I get to choose a couple of books and then someone else decides which one I'll read! I settled on three wintery books that I hadn't read before as I didn't want one of the choices to be a reread. It's much more exciting this way 😄 Once again, I did a Twitter Poll and The Bear and the Nightingale was the winner! 
Rudolph 🦌 A standalone book.
In a Holidaze (Christina Lauren) ➽ This festive romance book was SO popular last year, but I didn't end up reading it. This time around I want to give it a chance, as it sounds interesting. We've got a Groundhog day situation, where the main character relives a certain day over and over, trying to get out of it. I have to say that I'm not sure how much I'll like this as there have been mixed reviews, but this sounds too festive to pass up on! 🎄  BONUS POINTS FOR: Christmas Carols 🎧  Read an audiobook.
Other Books I'd Like to Read 🎄
Snow in Love (Anthology) 🔄
My True Love Gave to Me (Anthology) 🔄
Are you participating in the Reindeer Readathon or another festive Readathon? Have you read any of the books on my TBR? 🦌