Hello fellow bookworms 📚 The first half of the year is already over and I cannot quite believe it! Once again, I wanted to reflect on my progress with the Reading Challenges I joined this year, as I always enjoy seeing if I'm on track with my goals and how much I have achieved already. In case you're interested you can see my original TBR in my Signup Post at the beginning of the year 📚 I'm also going to do a separate mid-year check-in for my own Out of Comfort Zone Reading Challenge later, just like I did last year, so I'm looking forward to writing that post too 💕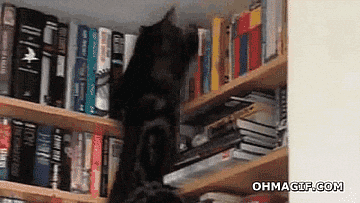 Me trying to keep up with my reading challenges
Goodreads Reading Challenge 📖
Read 65 Books ✅ I read 114 books this year son far
I've already completed my Goodreads Reading Challenge! 🎉 I always set myself the goal of reading 65 books as an attainable goal, even though I usually read more. This year I read a lot of books already, probably because I did the 28 in 28 challenge with graphic novels back in February. I've also been listening to lots of audiobooks on higher speed this year 🎧
12 Books Reading Challenge 💌
12 Challenge {12 Months to read 12 Books Recommended by 12 Friends}
The Template was created by Shadowbooker over on Instagram.
I

love the idea of reading books recommended by other bloggers/bookish friends

so I knew that I had to join in 🥰 Thank you to everyone who sent in a recommendation! 💗
Progress 💌 (6/12 Books)
I'm mostly on track with this challenge! I love the idea of reading books recommended by my bookish friends and I was aiming to read one book per month in order to finish by the end of the year. I have read 50% of the books already 🥳 None of them have been under 3 stars, so I enjoyed every book so far. My favorite book that I read is Between You, Me and the Honeybees 💕 I'm not sure what book to read this July but I'm planning on keeping up with this challenge!
#TackleMyTBR2022 📚
#TackleMyTBR2022 is hosted by Kim @ kimberlyfayereads and runs from January 1 – December 31, 2022
The goal is to read at least ONE book from your TBR every month. It can be an ARC, ebook, audiobook or print – your choice. Any reading is good reading!
Monthly Themes 📚
My #TackleMyTBR Goals 📚
Read 2 Owned Books per month (24 in total) ✅
Read 1 Book per Monthly Theme ✅
Only haul

physical books that I'll read in the next 3 months

✅ (only You'd Be Home Now left)
NEW! Read the majority of the books I hauled in 2022 ✅ (75% read)
Progress 📚 43 Books Read
📚 Physical Books (21 Books) || 📱 Kindle Books (22 Books)
This challenge is going SO well!! I originally planned to read 2 books per month so I could reach 24 books for the entire year, but I surpassed that already. I read 43 books so far (compared to 9 books by that time in 2021)!! Almost twice as much my target for the entire year 🥳 I'm very proud that I'm finally tackling my Physical and Kindle TBR and not only reading library books. I still haven't read some of the oldest books on my TBR but I'm slowly getting there 😄
#DevourYourTBR 📚
#DevourYourTBR which is all about tackling your TBR using cool monthly challenges! Apart from January, these don't have to be books you own, so I'll be reading from my Goodreads TBR!
This is hosted by Destiny @ howlinglibraries & Kathy @ booksandmunches on Goodreads and I believe that there's also a Discord ❤
Monthly Themes 📚
How are you doing with your Reading Goals and Challenges? What books are on your priority list for the rest of the year? Any new favorite books you've found? 📚