Hello fellow bookworms 💌 The moment I saw the BorrowAThon, I knew I had to participate, as I can get quite a few books from my local library! As you might be able to tell the Readathon is all about reading borrowed books – that can be from the library, from a bookish friend etc. It just has to be a book that you don't own. This was the perfect Readathon for me as I have a lot of books I want to borrow from the library, and I want to make use of that as long as I still can. That's why I also want to introduce my library later in this post! 💕 The Readathon takes place from Sunday, May 19th to May 26th so exactly one week. The Readathon was originally created by Riley @ rmfickfack and you can also follow the official Twitter Account 📚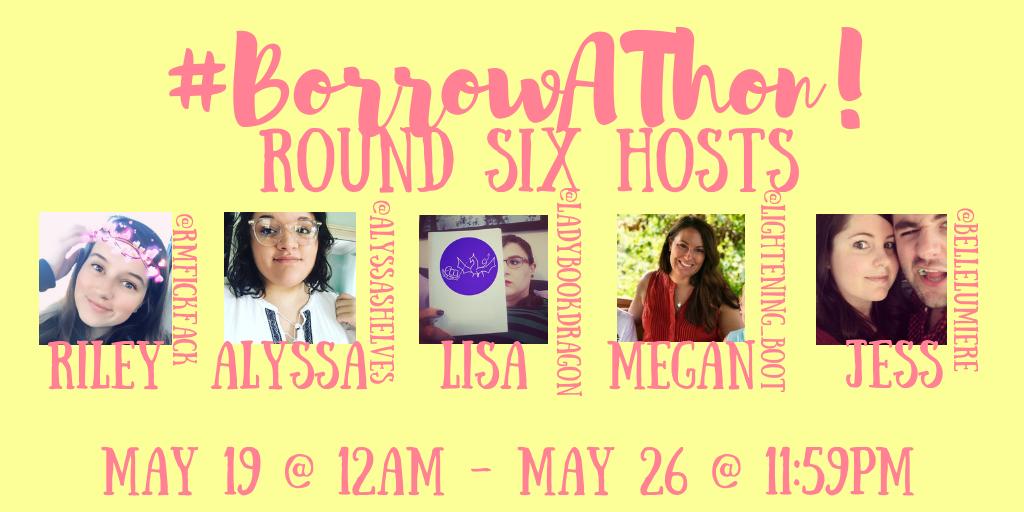 There are also several reading challenges that you can, but don't have to complete! 💕 I think you can also double up on challenges, which is what I will be doing with the reading outside prompt! 😊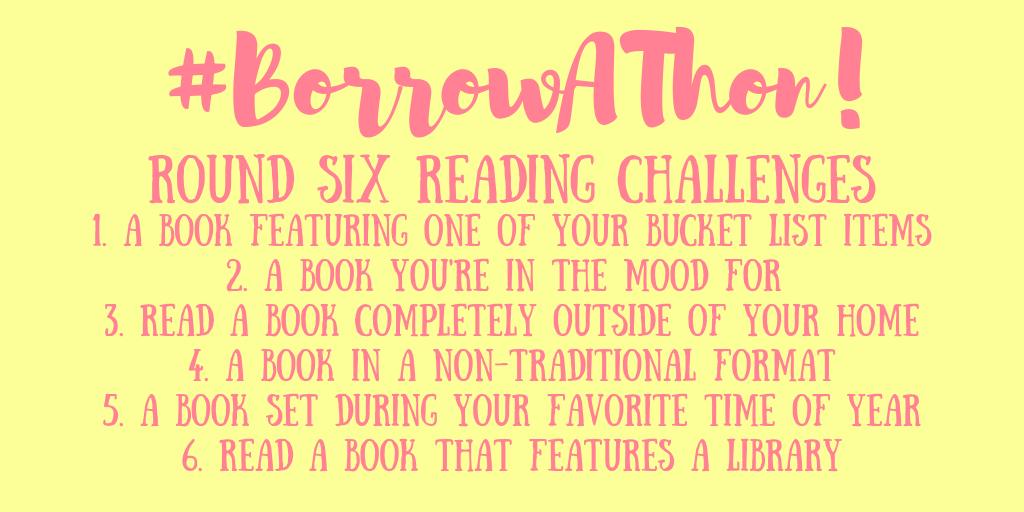 For any further information check out the video of the creator!
What I'll be reading 💖
For the BorrowAthon I will be aiming to read 3 books that I got from my local library! Two of them (the German translations) are for the Asian Readathon in which I am also participating. Sadly, my library doesn't have that many novels by Asian authors (a lot of manga and graphic novels though), but I did find several ones that I'm interested in reading! The Library of Fates has received mixed Reviews, so I'm glad that I can borrow them instead of having to buy them. I also checked out If There's No Tomorrow, because I have been procrastinating reading it for too long. I love JLA, but I'm always a bit afraid that I might not always like her books as much as I might have a few years ago. Then there is my third book: A Map of Days (again the German translation, my library has more than average English books, but of course has an emphasis on books in German), the fourth Miss Peregrine's book! I have been wanting to read it forever, but the paperback was a bit expensive for some reason, so I can borrow it first (and might buy a copy later, as I own the original Trilogy) 😄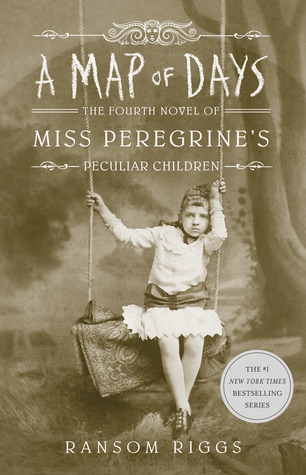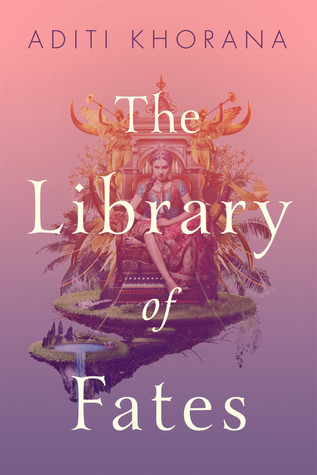 A Map of Days 💌 Book in non-traditional format
The Library of Fates 💌 Book that features a library
If There's No Tomorrow 💌 Book you're in the mood for
Introducing my Library 📚
Since I've mentioned my library a few times and manage to get quite a few books from there I wanted to introduce it to you today! For a bit of background information: I'm living in Germany and I'm fortunate enough to have an amazing library that has a good selection, but that's only since about 3 years because I moved to this city for university. I get the lack of great libraries though, as I'm originally from a tiny village and the next town didn't offer as much. The library there doesn't have much YA and pretty much only Harry Potter/Twilight as for English books. I feel like the bigger cities generally have better stocked libraries and I'm lucky that I live in a well-connected city with great public transport, as a lack of that can make going to the library hard some places e.g. my hometown. This is why I wasn't sure if I wanted to talk about my 'new' local library at first, because I was afraid it would come across as 'bragging' which isn't my intention at all as I know how fortunate I am to have such a good library. In the end I wanted to show my library to you, as it helps me get a lot of books, I wouldn't be able to get otherwise. I'm just very grateful for my library and have made it my mission to read as many books from there as I can this year, as I might leave the city next year after my bachelor's degree.
Some general information about my library first: It's situated in a pretty modern building after moving there a couple years ago and easy to reach from my flat. It takes about 10 minutes by bus, but I could even walk there if I wanted to (maybe not great while carrying home so many books though 😂) I'm really happy that I can reach my library so easily, which is why I go there so often (sadly not currently due to my internship). The library is free for teens up until their 18th birthday and the annual library fee for adults is 20 Euros. I only pay 10 Euros as students get a discount code. For me personally the price is fine as my library is well stocked and I can get a lot out of it!
Let's Start the Tour! 💌 
Ground Floor 💌 
Here we go! First up is the Ground Floor, which hosts the return as well as the checkout of books. It's all working automatically as you can see, something that still amazes me as my old library didn't have that. That day I returned a few books I had been reading in the previous week. The Lobby in general is very nice, there is a seating area, that you can see in picture 2 and another seating area that is not pictured and sometimes also serves as a place for library events. There is a front desk if you have any questions, but you can pretty much get by without human interaction (spoken like a true anxious bean 😂). There are also lockers to put your stuff in, but I don't typically tend to use them as I like to have my backpack with me. Due to the security system you can take your stuff with you anyways, at least no one has stopped me before 😉
A really amazing thing is the cafe right next of the library (not pictured), because it combines my favorite things: coffee, snacks and books. I have only been there a couple of times but it's very nice and often offers great cakes as well as something warm to eat!
First Floor 💌 
You get to the first floor by the escalator (or the elevator, but it's kind of scary), but I usually only pass through to get to the next floor. That is because this floor hosts non-fiction books, a genre that I just don't ever read except for maybe once or twice a year. It's still very nice as there is also another great seating area with a piano (I don't know if you're actually allowed to play) and the shelves for hobbies e.g. cookbooks and crafts. Furthermore, the workrooms (you can spot them at the very back in picture 3) are available for quiet study. I never usually use them as I don't mind a bit of background noise and there are usually lots of people already in there. In the third picture you can also see the book flea market. It usually doesn't have want I'm looking for but is nice, nevertheless.
Second Floor, Part 1 💌 
THIS IS WHERE I LIVE. The Second Floor has all my favorite things: English Books and YA in general. That's why I majorly spend my time lurking around the shelves here, hunting for books. As you can see you get to the second floor by climbing a flight of stairs. The entire library is very open as you can see in the second picture, something that gives it a modern, friendly look. We're starting off the tour of the second floor with the English Adult books, that I don't peruse as often as that age group is quite out of my comfort zone. However, I occasionally will borrow some books here to expand my reading a bit. You can also borrow movies and TV shows on this floor. I don't use that as often, because I have Netflix and don't watch that many movies, but I'll try to use the selection a bit more. Then we have the audiobook nook the last picture. My library sadly doesn't have anything remotely close to Overdrive, Libby etc. You can download audiobooks online but you're only able to listen via an internet connection and can only download to android devices (I've got an iPhone). Plus: I've noticed that a lot of German audiobooks are shortened versions for some reason … like I want the whole book please. They have a lot of nice CD's to borrow though, I've just never done it.
Second Floor, Part 2 💌 
MY LOVES 💗 This is obviously my favorite place in the entire library: the YA/MG English books! My library has a lot more than is usual, something that makes my heart very happy. I have read a lot of the books that interest me already, but I'll get to the rest too. I love that they don't only have the super popular ones like The Hunger Games and Harry Potter, but other beloved Series too (like the Lunar Chronicles). I'm very grateful to have such a great selection available to me, because I love reading in English whenever possible! My library also buys some English books occasionally; however, they don't really get new releases until much later and even then, not a fraction of what is released. It's usually only super popular releases of the year, but I'll take anything. However, that means that I cannot rely on my library to get me new releases. My best bet is to wait 1+ year for them to (hopefully) translate it into German, as my library is obviously more prone to buying books in German.
Second Floor, Part 3 💌 
Here are some (but not all) of the Young Adult shelves! My library obviously buys most of its books in German, so even though I prefer to read in English I'll also read the translated version in German. There are a few German authors featured as well, but I'm honestly not as up to date with their releases 😅 Anyways, this is where I get quite a few books because there are more shelves than in the English YA section and a lot of books that interest me! I also recently (aka: the day I took this picture) discovered where they keep their manga (see last picture), because I thought that they kept them with the graphic novels. Turns out they have their own place, so now I have finally tried Manga too! That day I pretty much grabbed everything that interested me to throw in my basket (of course my library has baskets, they are quite handy for when you go book shopping). That's my worst temptation: because everything is free it's even more tempting to check out ALL the books! What I didn't take a picture of on this floor are the several work desks in between some shelves, that I have worked on in the past too (during NaNo!), because there were a lot of people occupying them that day. I like how many places there are to sit and work in the library though!
Third Floor 💌 
And thus, we conclude this tour with the Third Floor! This one hosts German Adult books, so I sometimes check out something for my mom, because she – unlike me – is really into Crime and Thriller novels. You can also find the German Adult Fantasy books here, but I almost never investigate this section. (Partly because it's not in my comfort zone and partly because the German translations are usually longer than the original version, making for sometimes 1000 page books 😶) As you can see there is another checkout here that I used that day to check out the largest amount of books I did (14 books, almost all manga's), the last picture features my full basket 😍 I didn't picture the coffee lounge, because it's currently being used for the voting. Usually you can find several tables here and you're allowed to eat small things here (if you don't make a mess), that's very nice. This is also my favorite place to go to work, because they have single study tables, meaning that only one person could sit opposite of you at their desk, but there aren't as many people there!
And that's it! My Library 💌 
Are you participating in the BorrowAthon? What are libraries like where you live? Tell me about your local library! 💌