Hello fellow bookworms 📚 I love book tags that check in with your reading goals and progress (much like the Mid-Year Book Freakout Tag), so when I saw a new book Tag I was immediately intrigued! I saw Destiny @ howlinglibraries do the 2022 Quarter Year Crisis Book Tag and I loved the questions so much ❤️ I was debating whether or not to still post it, as it's already past the first quarter of the year and the Mid-Year Tags are coming soon. However, I couldn't stop thinking that this might be fun to do, even if it's a bit late … but I was also having a Quarter Year Crisis, so it's okay 😉 This Tag was originally created by Roisin @ Roisin's Reading, so I'm linking her video down below 🥰
1.) How many books have you read so far?
📖 80 Books 📖
Stats are by StoryGraph
2.) Have you already found a book you think might be a 2022 favourite?
Wundersmith (Jessica Townsend) 📖
Hollowpox (Jessica Townsend) 📖
➽ I have had so much luck with my reading this year and found many 5-star books already 🥳 However, the book series that stands out to me the most are the Nevermoor books!! I read Nevermoor twice last year and adored it, so I started off my reading year by reading books 2 and 3 in the series. Obviously I loved them as well and now I'm eagerly awaiting book 4 to come out in October ❤️ If you love whimsical, magical Middle Grade Fantasy books with much humor and great characters then definitely check this out!
3.) What was your favourite book you read that wasn't quite five-star?
Daisy Jones & the Six (Taylor Jenkins Reid) 📖
So You Want to Talk About Race (Ijeoma Oluo) 📖
Boyfriend Material (Alexis Hall) 📖
➽ I also had quite a few books that I loved but weren't quite 5 star reads! Interestingly all of them were out of my comfort zone in some way and Adult books – so I'm getting better branching out 😄 Another fun fact: I listened to all of these on audiobook and I'd highly recommend as the narrators are fantastic! Daisy Jones even has a full cast and makes for such a fantastic reading experience 🥰 Boyfriend Material is so much fun and So You Want to Talk About Race is a great nonfiction & an absolute must-read!
4.) Any least favourite books of the year?
📖 The Song of Achilles (Madeline Miller) 📖
➽ Unpopular opinion ahead, but this really didn't work for me! 😅 The Song of Achilles is a very beloved book and as I love Greek myths, I was certain I would love it. Sadly, I found that The Song of Achilles was very slow and the plot dragged from beginning to end. I also never formed an emotional attachment to the characters (in my opinion they weren't very well fleshed out) and therefore wasn't devastated by this book. Mostly I found that it stuck too close to the myths without doing anything that hooked me, so I didn't have a good reading time 😔
5.) Most read genre so far?
This is from Kal @ readervoracious Reading Spreadsheet!
📖 Fantasy (27.8 %) 📖
6.) Book that's come out in 2022 that you want to read but haven't yet?
Anatomy: A Love Story (Dana Schwartz) 📖
One for All (Lillie Lainoff) 📖
Witchlings (Claribel A. Ortega) 📖
➽ There are SO many 2022 releases I'd love to read 👀 It was hard to narrow it down, but I decided on 3 books that I'm the most excited for right now! Two of them are super interesting YA historical fiction books (Anatomy & One For All) that I'm super hyped for. Then I had to include Witchlings as a magical Middle Grade, one of my new favorite things to read 🥰 Honorable mention to The Marvellers by Dhonielle Clayton as it has a magical school!
7.) One goal you made that you're succeeding at
➽ The TackleMyTBR Challenge aka reading my owned books 📚 I joined this challenge again and I'm much more successful with it. Last year I barely managed to make a dent into my owned TBR but in 2022 I'm trying to do better. I have read 25 books from my owned TBR which is already more than I read in all of 2021! I'm getting better at incorporating books into my TBR's and not only reading library books. I'm also trying to read physical books I haul as soon as possible (within at least a 3-month frame) and only buying books that I'm super interested in!
8.) One goal you made you need to focus on
➽ Reading the oldest owned books on my physical TBR. I'm currently doing pretty well with my Reading Challenges, but I definitely want to reduce my physical TBR even further! I have so many books that have been sitting on my shelves for years and it has been really bothering me 😅 Most of these books I have lost a little interest in, as I'm not as excited for them as I was when I got them. That's why I want to work on reading books more quickly after I get them – so this doesn't happen again. I want to try to at least read some older books on my TBR this year 🙏🏻
9.) New to you Book Bloggers for 2022 you recommend?
➽ To be honest, I feel like I discovered a lot of new blogs last year, so I was lucky that I still found three blogs that I first followed in 2022 ❤️ Lay, Maria, and Nicole have such lovely blogs that immediately grabbed my attention, I highly recommend giving them a follow! They have so many creative ideas and have really impressed me 🥰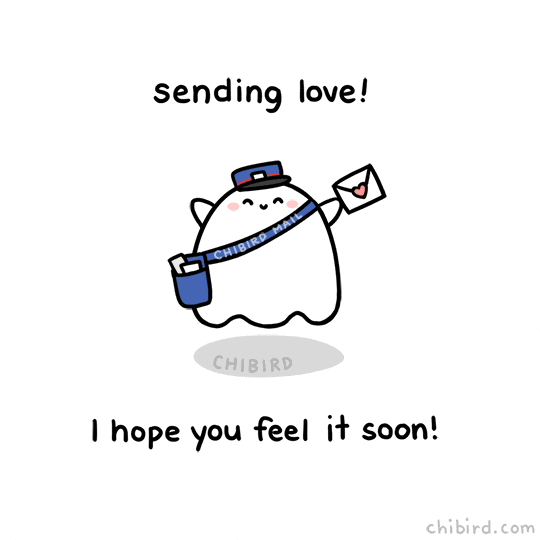 What was your favorite book that wasn't quite 4.5 stars? A 2022 release that already came out that you really want to read? 📚