Hello fellow bookworms ☀️ As you might have noticed, I didn't post a June Wrapup, as I was still deep into my hiatus and after coming back I really didn't feel like writing it or something similar that would be interesting. But I'm back for July! This time I'm trying out a new format though, I wasn't 100% happy with how I did my wrap ups any longer so I decided to switch things up a bit, which you will see below!
Announcement: I'm going to be in Paris from August 2nd to August 5th, which means no more posts this week. I also won't have the Internet a lot, but I'm really not gone for long! I don't know what about the posts next week, as I usually prewrite on the weekend, but I'll just post whenever I have something written 😄 AND I'M SO EXCITED FOR PARIS! I have been wanting to finally make it there for years!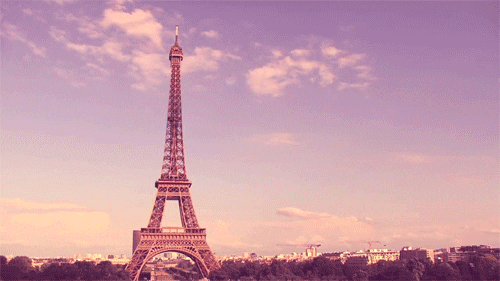 What I read in July
1. The Burning Maze (Rick Riordan) ⭐️ ⭐️ ⭐️ ⭐️ ⭐️  Well this book just destroyed me, so I'm still emotional talking about it. Rick Riordan really changed things up with this book and upped the stakes like never before. Apollo's character Arc remains one of my favorites and apart from that I'm amazed by how this book dealt with loss. (full RTC!)
2. Scythe (Neal Shusterman) ⭐️ ⭐️ ⭐️ ⭐️ ⭐️ Wow, Neal Shusterman just writes the most thrilling Dystopian stories and Scythe was no exception! The premise and plot were unique, interesting and managed to immediately hook me in. I really appreciated the characters and their respective journey as well. (full RTC!)
3. A Court of Mist and Fury (Sarah J. Maas) ⭐️ ⭐️ ⭐️ ⭐️ ⭐️ Reread! I loved this just as much the second time around – ACOMAF is one of the best sequels I have read and a huge step up from book 1. It discusses abusive relationships, trauma and introduces characters that quickly stole my heart. (full RTC!)
4. The Mark of Athena (Rick Riordan) ⭐️ ⭐️ ⭐️ ⭐️ ⭐️ Finally we saw the whole ensemble of characters together, which was a great experience to read about! I also admired Annabeth character Arc and how the book explored the relationships and dynamics between all demigods! (full Review here)
5. The House of Hades (Rick Riordan) ⭐️ ⭐️ ⭐️ ⭐️ ⭐️ Another great Heroes of Olympus book that managed to hook me in. I loved seeing Nico Di Angelo again and seeing him interact with the other demigods. There was also great suspense as well followed Percy and Annabeth' journey! (full Review here)
6. Percy Jackson's Greek Heroes (Rick Riordan) ⭐️ ⭐️ ⭐️ ⭐️ ⭐️  I love that in this book we have Percy Jackson himself narrating the tales of the Greek Heroes in his own style, which made them very modern and entertaining to read.
7. The Demigod Files (Rick Riordan) ⭐️ ⭐️ ⭐️ ⭐️ ⭐️  This was a fun read, as I can never get enough of demigods and Camp Half-Blood! I love Rick Riordan's world so it was great to be able to read some short stories with his typical humor and action!
8. If I was your Girl (Meredith Russo) ⭐️ ⭐️ ⭐️ ⭐️.5  After years I finally got to this book and thankfully really enjoyed it. Amanda was such a likable protagonist and I wholeheartedly loved how kind she was to everyone. This book discusses what it means to be a trans teenager and it's also written by a trans author. (full RTC!)
9. The Unexpected Everything (Morgan Matson) ⭐️ ⭐️ [DNF] Everybody loves Morgan Matson, but I found my first experience with her to be pretty mediocre and not exciting at all. The plot felt cliché and repetitive, which is why I dnf'd this book as it's very long for a contemporary. (full Review here)
I'm still currently reading Children of Blood and Bone by Tomi Adeyemi, as I didn't manage to finish it in July!
Dewey's Readathon Books
10. Miss Peregrine's Home Graphic Novel (Ransom Riggs) ⭐️ ⭐️ ⭐️ ⭐️
11. Hollow Ciy Graphic Novel (Ransom Riggs) ⭐️ ⭐️ ⭐️ ⭐️
12. Stars Above (Marissa Meyer) ⭐️ ⭐️ ⭐️ ⭐️ ⭐️ Since I adore The Lunar Chronicles, I knew that I would love Stars Above! It is a novella bind up and contains 9 stories, which I all enjoyed very much. We get a glimpse into the life of the characters before the events of the books and the last story is set after Winter, when everyone comes together again! (Full RTC!)
14. The Rest of Us Just Live Here (Patrick Ness) ⭐️ ⭐️ ⭐️ ⭐️ I had no expectations going into this book, but I have to say that this really worked for me! The book was a good, enjoyable read and I liked that it focused on the minor characters in a story, instead of the chosen ones! This IS more contemporary though, as the fantasy elements are in the background, but that was kind of the point! (Full RTC!)
Average rating ⭐️ 4.4 Stars
Favorite Books 💕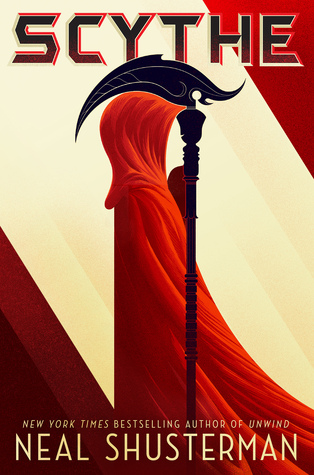 What I posted in July
In the Bookish Community
For this section of my wrapup I'm linking up with the Favorite Blog Posts of the Month Meme that has been created by Kristin @ kristinkravesbooks to showcase our favorite blogs of the month!
Other Life Stuff in July
Exams Done. Hiatus Over. The most exciting thing that happened this month was definitely getting off university and being (mostly free)! After so many draining weeks I was so happy to have my long summer break and my exams in the best! That also meant getting back to blogging again, woooh!!
Summer Biannual Bibliothon. I was home alone for about 10 days, which provided a great way to get some reading done! Together with Swetlana I joined in with the Bibliothon, after having learning about it from Emma (emmmabooks)! I had a fun time doing it and you can read all about it in my Twitter Thread that I did! Because I was doing the Thread, I didn't post a wrapup for the Readathon!
I actually worked out how to edit my WIP. OMG can you even believe this?? I used Susan Dennard's editing advice, printed it all out and started working through it! It was super helpful and feels like the right way to approach this edit, as I have never done this before! I'm very excited to finally work on my project again, it has been too long! I also have 2 story ideas that I really want to write next!
Watching some shows again. Finally. I always get so bad at not keeping up with shows when I'm stressed so I got back into it now, especially as I don't want to waste my Netflix subscription! I had a lot of fun watching Queer Eye with the lovely Sandra and I could convince her to watch Dark with me on Netflix – it was a rewatch for me! [in other news: go watch Dark on Netflix!!!!! I really want to write a post about it, because I LOVE this show, it has become one of my all time favorites!]
Looking Ahead: August
Mirage (Somaiya Daud)
Labyrinth Lost (Zoraida Cordova)
The Girl from Everywhere (Heidi Heilig)
My TBR's are not going to be a lot bigger than this from now on, because having too many books on my list has not been working out these last few months. So there you have it, these are the 3 books I absolutely want to get to in August! Mirage is for a blog tour that the lovely aimee over at aimeereads is hosting and I'm so excited & happy to be on the tour! 💕 Labyrinth Lost and The Girl from Everywhere are the books I will be taking to me when I'm in Paris for a few days, as we have a long bus drive, so hopefully I'm able to read during that time! (and not get motion sickness)
Goals for next month
Finish my research report for August early this month
Write all my overdue Reviews
Start editing my WIP Intoxicated

Maybe participate in another Readathon

(I'm considering the NEWT Readathon as not a lot of Readathons are happening in August, but I will be late with my TBR post as I just decided and I'm in Paris soon)
What was your favorite book this month? Has anything exciting happened in your life? 📚