Hello fellow bookworms 🌻 May was a really weird month for me, it kind of flew by compared to the last two weeks of April and now we're already halfway through the year! 😱 I don't even know what exactly to say about May, because a lot of the commitments (class, the internship, writing my papers etc.) stayed the same and the first two weeks were rough. It was just weird and it's so strange to think that half of the semester is already over too, in the beginning it felt like years, but weirdly the last two weeks kind of flew by.
I'm still kind of on my semi-hiatus definitely for June and at least half of July, as there is a lot going on. I try to blog hop and answer to comments (and of course write my two posts a week), but sometimes I might be a bit slower with that, depending on how things are. I do have some fun posts planned for June though 😊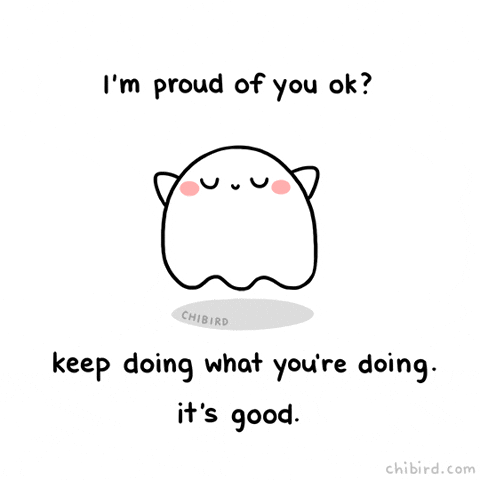 Theme: Asian & Library Books
🔄 = Reread 💌 = Library Books
🌼 = Moody Reader Challenge 🐯 = #YARC2019
⌛ = Digital Arc 🎧 = Audiobook
Reading wise things were really good, I read 23 books and completed my reading challenge 🎉🎊 I had set it at 65 books, because I knew this would be a relatively stress free goal and I want my reading to be relaxed 😊 The reason I read so much this month is because I delved deep into my libraries Manga and Graphic Novel/Comic section, trying out new things for the first time. It was really great to devour another format and change things up from my usual reading. This way I read 15 graphic novels/manga's/comics, all of them for the Asian Readathon that I was participating in! In addition, I also read 8 novels. All in all, I'm very happy with how my reading turned out this month, I made good progress on most of my reading challenges and participated in several Readathons (with varying success)!
Asian Readathon 🌺
Once again, I'm reminded by how much I love month-long Readathons, I'm usually the best at them, because there is so much time and it's much more relaxed this way. I had just caught up on YARC in March, but I couldn't resist joining the Asian Readathon, especially as it was Asian Pacific American Heritage Month! I used my library quite a lot, specifically the already mention manga/graphic novel section and ended up reading 18 books for the Readathon! I did have several different ethnicities featured like the Readathon encouraged, but I didn't keep track of them and doubled up on them, even if you're technically supposed to choose a different one for each book.
1.-5. Spirited Away Vol 1-5 (Hayao Miyazaki) ⭐️⭐️⭐️⭐️.5 🐯 💌 
6. Avatar: The North and South (Gene Luen Yang) ⭐️⭐️⭐️⭐️🐯 💌 
7. Avatar: Smoke and Shadow (Gene Luen Yang) ⭐️⭐️⭐️⭐️🐯 💌 
8.-9. Zelda: Twilight Princess Vol 1 + 3 (Akira Himekawa) ⭐️⭐️⭐️⭐️🐯 💌 
10. Zelda: Twilight Princess Vol 2 (Akira Himekawa) ⭐️⭐️⭐️⭐️🐯 💌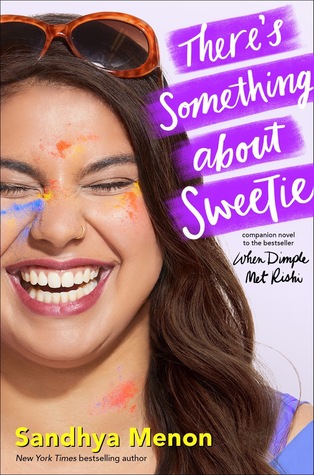 11.-15. Orange Vol 1-5 (Ichigo Takano) ⭐️⭐️⭐️.5 🐯 💌 
16. The Gauntlet (Karuna Riazi) ⭐️⭐️⭐️.5 🐯 💌 
17. There's Something about Sweetie (Sandhya Menon) ⭐️⭐️⭐️.5 🐯 🎧
BorrowAThon 💌
As one of my goals this year is to use my library even more, I was very excited to be participating in the Borrowathon for the first time! It's only a week-long Readathon and I did well, even though I had hoped to read all books on my TBR. I ended up reading 2 books and starting If There's No Tomorrow, which I finished after the Readathon. However, I would really like to participate again if there is a second round this year! (I remember there being one in November, but I could be wrong).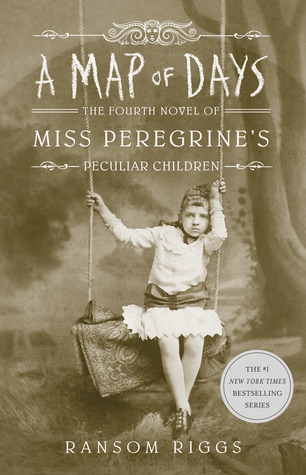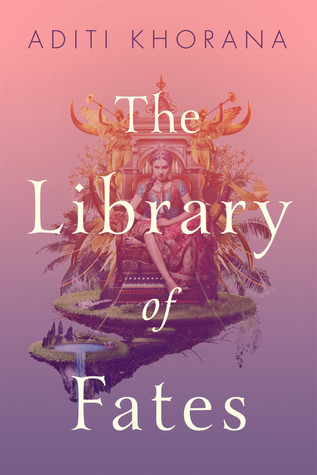 18. A Map of Days (Ransom Riggs) ⭐️⭐️⭐️⭐️.5 💌 
19. The Library of Fates (Karuna Riazi) ⭐️⭐️.5 🐯 💌 
20. If There's No Tomorrow (Jennifer L. Armentrout)  💌 
Other Books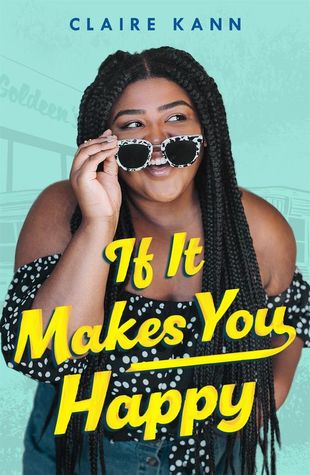 21. Harry Potter and the Goblet of Fire (J.K. Rowling) ⭐️⭐️⭐️⭐️⭐️ 🔄
22. If It Makes You Happy (Claire Kann) ⭐️⭐️⭐️⭐️⌛
Average Rating ⭐ 3.7
Favorite Book 💕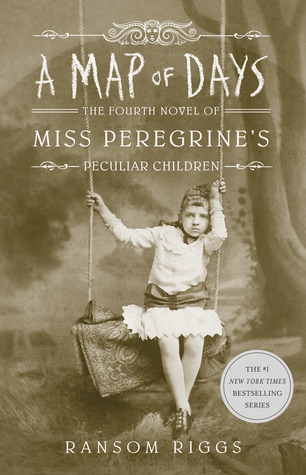 This slideshow requires JavaScript.
🌻 Asian Readathon TBR 🌻 Arc Review: Nocturna by Maya Motayne 
🌻 What I've been up to in April 💗 Internship, Classes, OWL's & my birthday 🌻 Review: King of Scars by Leigh Bardugo
🌻 Introducing my Library 💌 feat. Borrowathon TBR 🌻 Why I Failed Camp NaNo 🖋 and Writing Plans 
🌻 Blog Tour: Going Off Script by Jen Wilde 🌻 My Unread Series 📚 feat. Series Crackdown TBR
For this section of my wrapup I'm linking up with the Favorite Blog Posts of the Month Meme that has been created by Kristin @ kristinkravesbooks to showcase our favorite blogs of the month!
In general, not a lot changed from last time. At university my group and I did our research project about online dating, we were going around with ipads trying to get the other students to fill out our survey. It worked pretty well, given that I'm not the kind of person who likes talking to strangers 😄 In the end we collected a lot of data, so now it's on to evaluating what we have found out. It's strange to think that we're almost close to getting results now! Apart from that project I mainly researched literature for my two papers and did some outlining, so I can start writing in June. The Internship is still a handful, but I was able to attend a biweekly group meeting with some of the participants at the mental health program at work and that was really nice! Everyone was friendly and I learned a lot of new things!
I'm trying to fully get back to writing!! Like I mentioned in my Camp NaNo Wrapup: I have not been very active with writing and making it a priority, but I wanted to change that. Literally all it took to reignite my determination was writing down what I could do to get my creativity and writing motivation back and I was ready to at least try to do something writing related! I will probably make a separate post on what exactly I did, if it works out 😉 I'm also planning to do the Artist's Way course (it's pretty long, 12 weeks in total) to rediscover my creativity because I saw Mel do it and that really got me interested as well! Luckily my library has the book so I could immediately check it out 😍 Let's see how this is all going to work out!
The first two weeks were pretty rough, due to dealing with grief. I wasn't even sure if I should even mention it, because I'm not ready to talk about it fully, but it was a big part of May for me. While the first two weeks were the most emotionally intense, it's still lingering in the back of my mind. I'm probably going to talk about it in my 2019 Wrapup, when I have some distance. For now, I just wanted to say that I'm doing okay, but that losing a friend was a big shock at first and is still affecting me.
This month's theme: Pride Month 🌈
Since it's Pride Month in June, I will be aiming to read as many books with LGBTQ characters as possible! I will be doing a separate post with some recommendations and my TBR, so I'll add that here once it goes up! ❤ These are basically my main reading plans for June, I'm very excited to be reading so many books for Pride Month, because last year I already had so many reading plans that I couldn't do as much as I wanted to! I'm going to be using the library for some books and even though I'm grateful for it, they could really diversify their selection. Luckily, I also have some owned books and credits from Audible to use, so I have enough (and probably too much) reading material to get me through the month 😄
June will also be my last full month of classes and the internship, and then I'll only have the first two weeks of July, that's so strange to think about. However, we're not quite there yet. First, I'm going to have to dedicate the month of June to writing two of my papers that are due first and hopefully working on my third paper which is the research project. My group has to evaluate our result now, so that'll be some work too. All good vibes are much appreciated 💛
As always, here are three books I definitely want to read in June 🌈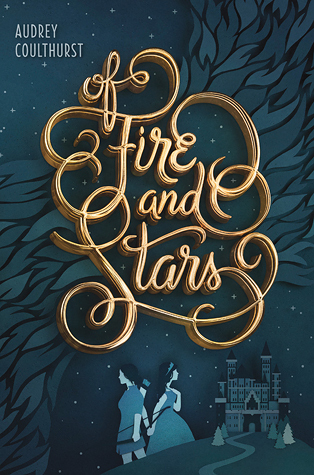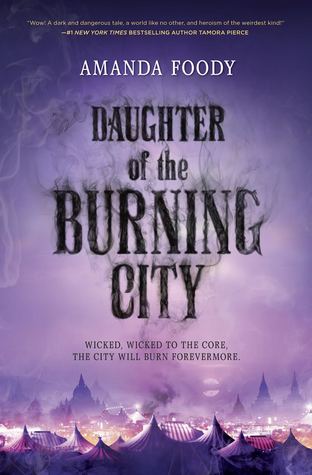 What were you up to in May? What was your favorite book this month? Are you reading LGBTQ books for pride month? 🌻