Hello fellow bookworms  ⚡️ Well it's time to spill a bit of salt again, as after talking about my favorite books of this year, it's time for those books that I rated the lowest, those books that I  didn't end up enjoying. Unlike last year I'll be calling them Least Favorite instead of Worst Book, as enjoyment is very subjective and it's just me that didn't end up liking them. As usual, this is obviously my opinion, meaning that you can totally have loved the following books, they just didn't work for me and in some cases I had bigger problems with them.  I'll be sorting the books according to date read and link all my Reviews on the covers, if you want to find out more about my thoughts on them!
Let's spill the salt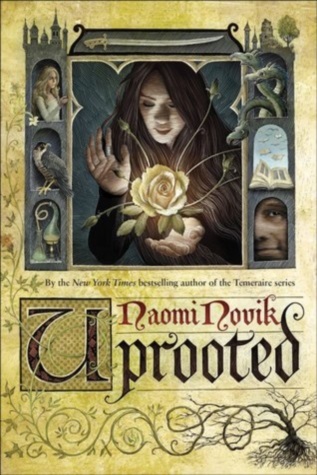 Uprooted (Naomi Novik) ⚡️ Couldn't find anything to like about it ⚡️
This is my only 1 star book this year, which shows how much I disliked it. Uprooted was a complete miss for me and totally not what I had expected after hearing such high praise. Disappointments were around every corner from the toxic, irritating love interest to a weak magic system and cardboard cutout characters. I'm an unpopular opinion right here, but Uprooted didn't do it for me, because too many flaws kept bothering me. I did DNF it at 50%, because I was not enjoying anything at all and didn't want to spend more time getting irritated by the love interest, who was constantly verbally harassing the main character. I sadly don't get the appeal of this book at all!
The Last Star (Rick Yancey) ⚡️ Worst Series Finale ever ⚡️
I wouldn't recommend reading The Last Star at all, because for me it was a horribly weak finale that left me frustrated and confused 75% of the time. The answers we get kind of make sense later, but they didn't impress me and rather disappointed me. This Series had potential, but in my opinion it wasn't used here, which makes me regard the entire buildup of the last two books in a negative light. It felt like we didn't accomplish anything in the end and the entire premise didn't really manage to come out. Overall, it now feels like the entire Series had no direction and wasn't at all what it promised in the beginning. Lots of things were suddenly brought up that made no sense to me.
If  I Tell You (Alicia Tuckerman) ⚡️ Sadly featured some harmful tropes ⚡️
I'm glad If I Tell You exists as it's a f/ f romance in YA, which is something that still doesn't happen nearly enough in publishing. Despite liking the main character and feeling her struggles, I had a lot of problems with the book. The love interest was incredibly pushy and didn't acknowledge her privilege at all. There was also an ableist plot twist and another harmful trope that let to hindering my enjoyment of the book. The more the book went on, the less I began to like it, especially as the love interest just felt like a tool to get the main character to develop, before being written off, something that really bothered me!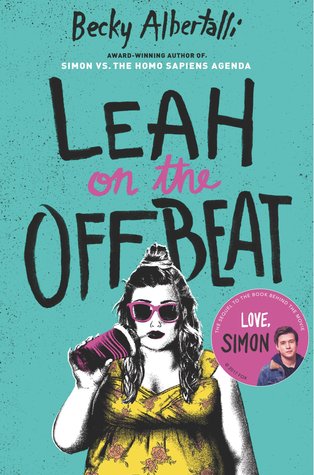 Leah on the Offbeat (Becky Albertalli) ⚡️ Very weak in all aspects ⚡️
Leah on the Offbeat wasn't as good as I hoped it would be, but initially I enjoyed it. I loved that we saw a lot of representation and got to meet the Simon VS. characters again. However, there were also some issues I had with the book including a hurtful bi comment that wasn't called out. This was a 3 star book, but the more I thought about it, the less I liked the books and now – many months after reading it – I'm considering dropping it to 2.5 stars. I got very swept up in the hype for this one, but it just a weak story in my opinion. The plotline had no direction, Leah was relatable, but also never really faced the consequences for her actions and I felt like lots of characters from Simon VS. acted out of character. Even though I did like the romance, it felt forced due to the character's conflicting background story. This could have been so much stronger.
This Savage Song (Victoria Schwab) ⚡️Biggest Disappointment ⚡️
Unpopular Opinion ahead, but I really didn't like this book. This Savage Song truly had a fantastic premise that kept me wanting to read this, but the execution was the ultimate letdown. I failed to get invested in the story, its world and characters no matter how hard I tried. Something always felt off to me, be it the atmosphere of the setting or a lack of connection to the main characters. That might be a very personal thing though. However, I also found the worldbuilding to be thin in some aspects and wasn't that impressed with the plotline and twists. I definitely won't be reading the sequel, as I don't care about the characters journey at all.
The Supervillain and Me (Danielle Banas) ⚡️Not what I was hoping for at all⚡️
The Supervillain and Me was a pretty disappointing read, as it didn't deliver cool superheroes like it promised. Instead I got a story that was 80% problematic romance, flat side characters and wonky worldbuilding. The main plotline was centered around the romance and other plotlines were weak and felt like they were added in like an afterthought. In the beginning I tried to give the 'villain' and the main character the chance, but he was literally stalking her and turning up in her bedroom, which was super creepy and not okay at all. In general, I felt like there was not enough substance to the story and it got too mixed up with the romance.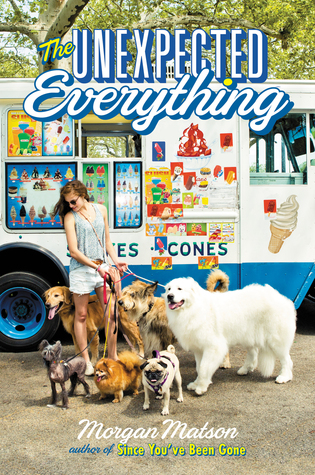 The Unexpected Everything (Morgan Matson) ⚡️Mediocre and not engaging to me ⚡️
The Unexpected Everything sadly reinforced why I usually don't likelong contemporaries. It dragged for me and gave me no motivation to force myself to read the rest of it, so I quit.  Overall, this was incredibly mediocre to me … I expected a lot more from my first Morgan Matson book as everyone kept raving about her contemporaries. I never really got into the story, it felt pretty cliché and didn't offer anything interesting for me to hold on to. Not even the dogwalking could redeem this for me.  There's not much more to say as this didn't really leave a lasting impression on me.
Giant Days Vol 1 (Morgan Matson) ⚡️Mediocre and not engaging to me ⚡️
I wanted to try out more graphic novels, but Giant Days was sadly a big disappointment for me. It was not what I had hoped for at all and didn't explore the topics that I expected to be included and was excited for. Furthermore, the plot was very weak and lacked any cohesion at all. I only liked the artwork and the girls' friendship. We were just thrown into the story and nothing was explained, so I was confused where this story was even headed. I still don't know.
Want (Cindy Pon) ⚡️Did not live up to its hype ⚡️
Everyone seems to love this and say it's a hidden gem, but I sadly couldn't get into this at all. Don't get me wrong, Want has a very important setting related to current events, all about a climate catastrophe and how it has affected humanity – with the rich buying themselves long lives. However, this wasn't the book for me : I couldn't really care about the characters and found the plot to be not very engaging and slow at times. It was a bit of a chore to get through this, as I wasn't that interested in the plotline and not even the main character could make me care about his story.
Hearts Unbroken (Cynthia Leitich Smith) ⚡️Sadly a bit dull and unengaging ⚡️
This was actually an Arc, so oops for not really enjoying this one at all. Ultimately, Hearts Unbroken didn't manage to make me care for its characters and story, because the scene structure was very strange and there wasn't a cohesive story and narrative that impressed me. I liked that we saw a Native American protagonist with such a close relationship with her family, but ultimately the execution of the idea was very lacking. I couldn't keep track of the characters, as there were so many and therefore, didn't really feel like I got to know them. I liked that the main character had a hobby, but her involvement in the school paper took over the story, making it dry to read through all her meetings.
Have you read any books on my list? What is your least favorite book of the year? ⚡️